Posts

38

Joined

Last visited
Contact Methods
Website URL

http://instagram.com/tapsandtomes
hmills96's Achievements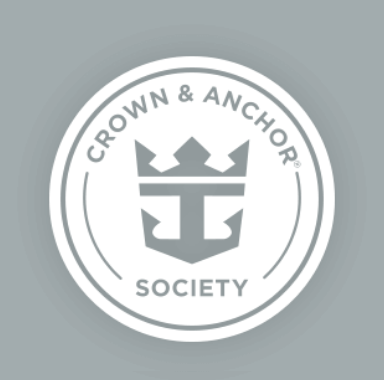 Platinum (3/7)
24
Reputation
We are visiting St. Thomas on Symphony in December (fingers crossed). Looking for guidance on what to do. We are doing both Labadee and Coco Cay, so not really looking for another beach day. Friends have suggested taking the gondola ride of the mountain, but I am terrified of heights, so that doesn't sound like a ton of fun to me. Any suggestions?

We'll be on Navigator of the Seas for a 4 nighter to Nassau and Coco Cay, leaving on Dec 2! I'll be posting here: Periscope: hmills96 Instagram: TapsandTomes

It is now. AccuWeather had scenario 1 tracking to the NE originally (link I posted). Looks like the models are now definitely showing a Southeast path. Good for me, bad for Bermuda.

Welp, it's happened. 2 days out from our Anthem NE/Canada cruise and we have a Tropical Storm headed to the NorthEast. Will have my eye on Tropical Storm Florence. It doesn't sound like it'll be too strong, and will hopefully turn north of us. But I imagine this would be a hard cruise to divert, unlike the Eastern vs Western Caribbean? I know Anthem is a bit infamous for getting caught in storms, so I really hope we aren't one of them! ? https://www.accuweather.com/en/weather-news/where-is-tropical-storm-florence-headed-in-the-atlantic/70005957

Found it! It's Halifax Hop on for Hops. http://www.royalcaribbean.com/shoreExcursions/product/detail/view.do?sourcePage=shorexByPort&ProductCode=HXB6&DestinationCode=

We are actually on the sailing after yours, leaving Sept 6, and we have brew bus tours for both Portland and Halifax. Portland is booked through Maine Brew Bus, and the Halifax one is actually through Royal Caribbean. Here's the link for Maine Brew Bus. We are really looking forward to it, as we are huge beer people and that's what we like to do whenever we are in a new place! I've dubbed this #beercruise because there's just going to be SO MUCH BEER in the ports. https://themainebrewbus.com/drinks-about-town/

It's definitely a positive change, especially if it leads to the reduction of plastic goods overall. I hate that I still want a straw with the frozen drinks myself...I think it's more a change in attitude than function. However, I'm glad it's still an option for now, for selfish reasons, and because I know there are those on board who need a straw for accessibility reasons too.

Matt did a blog post about it recently, that's why I was curious. I'll be on Anthem in a few weeks, so I'll try to come back and update you. It sounds like, though, that it won't be too big of a deal. Here's the link: https://www.royalcaribbeanblog.com/2018/06/08/royal-caribbean-will-stop-using-plastic-straws-end-of-2018

I've gotten to the point where I rarely use straws when I go out anymore, so I don't think I'll miss them much on the ship. However, I do like frozen drinks (lava flow with Kraken, hello!), and those are just hard to drink without a straw! I'm trying to decide whether it's worth it to buy a fancy portable reusable one just for the cruise. Do you guys miss the straws when you're onboard sipping your frozen drinks? Yay, nay?

Didn't realize we weren't on this list! We'll be on anthem 9 nights to Canada on Sept 6! 40 more days!

I both really want and don't really want more back stories on those odd Viagra mishaps.

We are going on Anthem in September for our 5 year anniversary, up the northern coast. We are starting to plan out the trip and need suggestions on what to do at the port stops. Some of them we have plans for: Boston we are going to catch a Red Sox game (probably won't get to see the whole thing, but have to mark that park off our MLB list), Halifax we've booked an RC beer tour, and I've found a Beer Bus in Portland that I think we're going to sign up for. However, the last two ports, Bar Harbor and Saint John New Brunswick, what are the must dos there? Bar Harbor I know is known for lobster, so gimme all the food recs. Saint John I know absolutely nothing about! Also, if anyone has been up that coast or lives there, what is the weather in early September? Trying to figure out the clothing situation, assuming light layers?

My hubby booked an anniversary cruise for us in September 2018 up the coast of New England and Canada on Anthem! I have SO MUCH time to plan and pack, but I was curious if anyone had taken this cruise and what kinds of outfits to plan for. September on land can be warm, but I'm not sure how it is on sea. Obviously, this is geared more towards ladies, but could use some tips for The Hubs too.

I didn't do a live blog during Oasis, as we didn't have internet, but I am going to be doing a series of posts on my blog about my experience. Just posted the first one, go check it out! http://ilayreading.com/2017/04/10/first-time-cruisers-review-of-oasis-of-the-seas/

Oasis Update! There were plenty of options that fit the drinking package. However, Oasis did not have those fancy wine kegerator machines that Matt showed us from Anthem. Must be a Quantum class upgrade!