 Posts

11

Joined

Last visited
sailaway_jason's Achievements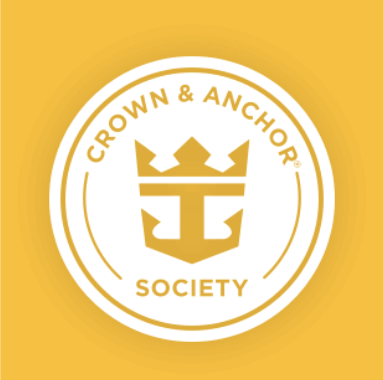 Gold (2/7)
17
Reputation
Thank you for this wonderful review! I'll be there next Thursday and you just upped my excitement for this tour! The distillery is what pushed me to go this route and I think it's the right call for the last day of my cruise.

I would reach out to RC then since it's getting closer. Especially if you are able to see the eDocs but with no luggage tags available.

I was able to check in 45 days prior, but my eDocs including the tags were not available until 30 days until the cruise. Mine showed Pending like you until 30 days. I'd wait it out until then.

In the MDR I did My Time Dining but the same time each night and was sat at the same two-person table. Most likely similar seating in the specialty dining places. The Chef's Table is meant to be experienced together as a group and so all eight of you are seated at one table in a private area of the MDR (I have only experienced it post-pandemic where the group size was cut in half). Hibachi would be the same sitting alongside others as that too is part of the experience.

I just booked the Island Food & Culinary Insight Tour when I am in Nassau in two weeks, but was curious if anyone has done this excursion and any reviews you have on it! Is there another excursion you'd suggest instead? The last time I was in Nassau on my first cruise, I did not leave the ship. I enjoyed staying on the ship while in Port and will probably do it in Nassau going forward, but I want to experience it at least once!

I'm sailing solo next week! I am new to cruising; this is only my second cruise, but it has become my absolute favorite way to travel solo! I am an extrovert so I find it enjoyable to meet new people, but also do whatever I want whenever I want. In the MDR my server was top-notch and I just told him to bring out the best and each night he served me a 5-course meal with wine pairings! I had done the Chef's Table (which is absolutely worth it) early on and it honestly was like I had that experience every night the rest of the trip! I have noticed the staff going above and beyond with solo travelers, so that's another perk to traveling solo.

I have more of a hack than a mistake. I love having my phone by me at night and with extremely limited power options, I was saddened there were no outlets next to me on my first cruise. I did bring along my 25,000 mAh battery pack and the drawer in the night stand had a little slit for a cord, so I would charge the battery pack in the day and then plug my phone into it every night without having to worry! That one lasted me two or three days if I forgot which was nice but it was only my phone. Highly recommend this option if you use your phone for an alarm or need it closer to you than across the room. Along with this, make sure to research approved power strips to multiply your outlet options. You never realize how many outlets you use until you only have one or two in weird spots!

sailaway_jason reacted to a post in a topic: xSAILEDx - Freedom of the Seas - September 19th to the 23rd, 2022

I just came to report the same thing! Just dropped $20 for me. I'll take that savings!

I'll be aboard Freedom for this sailing! I cannot wait as I have not really taken any time off since starting a new job. Excited to have two nights in Miami to be able to enjoy the city a bit more than getting in the night before as well.

I was able to get mine for $133. I have never done it before and I really enjoy learning the logistics, especially of an operation as large as this! I canceled my massage for my sea day so that will make up for it, haha!

RC website shows that the All Access Ship Tour is still unavailable due to COVID, however, it just appeared on my planner and I booked it for my sailing on Freedom on 9/19/2022. Pretty excited to see it back!