 Posts

13

Joined

Last visited
Recent Profile Visitors
The recent visitors block is disabled and is not being shown to other users.
Carrie22's Achievements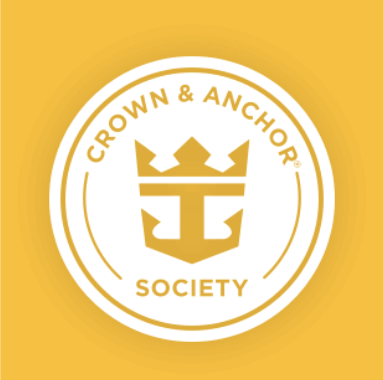 Gold (2/7)
8
Reputation
This is ideal so long as they are ready to go as soon as the first passengers are on board. Currently my first priority onboard is either lunch or a drink (or both). If I have to muster first, that's great, but I'd be frustrated if I can't get a drink for an hour while they get set up.

Looking forward to hearing how your trip goes! We were supposed to go on the Oasis next week but just cancelled because of fears of being sick and quarantined (my bf) and fears of Royal Caribbean not being totally prepared for full capacity in terms of staffing and supply chain shortages (me). Hopefully our fears are unsupported and you have a great time!

That's cool, thanks for sharing the video!

RC is banking on people looking at this as their first big vacation after covid and having a larger budget than usual. That's somewhat the case for us - I booked our first specialty dining (Izumi Sushi) and got us snorkel gear for CocoCay in addition to our $61/night drink package for our first cruise back later this month. Nothing extreme, but slightly higher spend than if this was just another summer vacation. It'll be interesting to see how long they can keep these prices up and people actually buy them.

Yeah I have to believe the drink package is going to stop being a good choice for a lot of people when the cost goes up $20+/person/day unless they simultaneously increase drink prices pretty drastically.

That's our price at the end of the month as well. It says it's sold out. Similarly the day pass for Coco Beach is $260 right now and they say there are only 2 left. I understand both of these probably sold most of that availability at somewhat lower prices since they've been climbing recently, but still.

I think everyone uses Cruise Mapper. You can search by port and then look at the schedule

Oh interesting, thanks! I just took another look and my emails have been from

[email protected]

and the links and phone numbers all seem to be real (no one is asking for my passwords or credit card info or anything). I just called again - and got lucky with a 1 minute wait time - and was once again told that I do not have a balance due so I'm just going to try to relax!

Has anyone else been receiving emails that they are past due on their final payment, but all documents say the outstanding balance is $0? I've gotten three of these emails at this point, one shortly before the 30 day deadline, one on the 30 day deadline, and one at about 25 days. When I received the second notice (on the 30 day deadline) I called customer service and the rep seemed confused, but told me I had a balance due of $0. I'll probably be calling again this weekend, but wanted to see if anyone else here had experienced the same thing.

Sodas will be $3-4 and mocktails seem to be about $7. The drink package also gets you a cup to use at the Coke Freestyle machines, which you wouldn't be able to use at all without one of the drink packages. This obviously gets you all the soda combinations as well as a few flavored/sparkling waters and Powerades. The drink package can also be used for grabbing canned/bottled water which is nice for excursions or just bringing back to the room. Finally, smoothies can be found at Vitality Spa, at least on the bigger ships. I'm not sure about smaller ones, but I imagine they might be somewhere like Lattitudes or Park Cafe. You don't have to get the drink package for everyone if not everyone will get their money's worth - you can always get it for one or two people and others can just buy individual drinks.

Sounds like you may have to wait, but when I registered a couple of weeks ago I was still waiting on my passport renewal, so I entered bogus (but believable?) information for the entire travel info section, and then I was able to choose and arrival time for myself and my traveling companion, and at that point I didn't have to enter any passport information for him.

Carrie22 reacted to a post in a topic: Live from Oasis; four night 4/24-4/28 — just 2 regular girls in a balcony room

Sitting here trying to figure out which Peloton instructor you're working out with today...