 Posts

17

Joined

Last visited
Recent Profile Visitors
The recent visitors block is disabled and is not being shown to other users.
MelandyGA's Achievements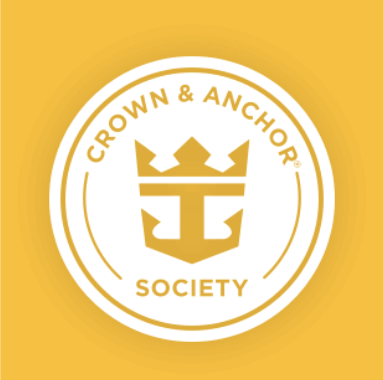 Gold (2/7)
10
Reputation
Hi there! Yes, we're from Gainesville, GA. Were so looking forward to a relaxing cruise! We've both had extra stressful jobs lately, so being disconnected is what the doctor ordered! Our kids are so excited. They have daily food talks with their dad on carpool every morning. - Melissa and Andy

WAAAYTOOO reacted to a post in a topic: xSAILEDx Jewel of the Seas - Nov 19, 2022 - Nov 27, 2022 (8 Night Southern Caribbean Cruise)

We just booked, but there's no roll call! We are a family of 4. This is the second cruise for my husband and I and will be the first for our children, 9yo girl and 6yo boy. We are excited about the ABC islands and are just starting to research excursions! I really want to do photos in Aruba.

Anybody sail on Jewel with kids? We're thinking of booking their first cruise on Jewel this November b/c it lines up with Thanksgiving break. Having trouble (only started searching) finding info on the kids club for Jewel.

KenCP reacted to a post in a topic: What is your favourite no-greasy sunscreen cream/lotion, not a spray? and GO

Cruise newbie here. How do you know if there will be parties on your cruise? I enjoy a good theme night, but do you pack themed get up "just in case," or can you find out somewhere in advance? Gotta get through 1 more week of work then we're FL bound to sail on Harmony 4/3.

Neutragena 30 is our whole family's go-to. We've used it exclusively for about 5 years. My red headed, yet hates sunscreen husband will actually wear this one because it's not greasy and it doesn't smell like sunscreen. I have fair and sensitive skinned kids, too, and we've never had an issue with this sunscreen. The 70 in this same brand, however, bothers my son's skin. We've used this so much at Disney that when we smell it around home, it makes us all think of Disney World! https://www.neutrogena.com/products/sun/beach-defense-water-sun-protection-sunscreen-lotion-broad-spectrum-spf-30/6887271.html?cgid=sun-adult-lotions&tilePosition=15#start=1 Its a little more pricey, but I know it works and that my picky husband will wear it!

Has anyone done any of the resorts for a day in Jamaica? We're considering it for our cruise. 2 adults. Seems like it might be a decent deal to get food/drinks for the day and beach/pool access. Any recommendations, dos or don'ts? Thanks, cruisers!

Just keeping this thread alive! We are counting down - 21 days! 3 weeks from today we'll be onboard in the warm, Florida sunshine! We'll actually be Florida bound in 19 days.

My husband got his vaccine early on since he's a teacher. They had a clinic at his school. At the time, the clinic didn't have the real vaccine cards, just printer paper with the same info. They also spelled his name wrong. I called our local Walgreens and she said just to drop by anytime and they would get him a card. Took 3 minutes and now he has an actual card with his right name! If you're worried about it, maybe your local Walgreens (or where ever you got your shot) could get you an updated card, too!

This is the BEST post I've seen yet! Thanks for the tip! This is our first cruise and we've been checking daily to see our GTY room assignment. I know it may change, but it's exciting to see where we are currently assigned. Thanks!

It's day 7 on 4/3 Western Caribbean, too.

We are trying! We bought Royal's 3 back and submitted to our insurance the same day. It was listed as one covered for Cigna, so we will see! We are leaving (driving) for FL the day we have to test. We really wanted to test early in the morning so we would know if it WERE to be a bad result before getting in the road.

MelandyGA reacted to a post in a topic: xSAILEDx Harmony of the Seas - April 3, 2022 (Caribbean & Perfect Day)

MikeK reacted to a post in a topic: xSAILEDx Harmony of the Seas - April 3, 2022 (Caribbean & Perfect Day)

I have a question. We are 100% new to cruising and booked a Guarantee Balcony through a TA. She was like some of the situations above, she said she can't check all the time, but if I find a discount, to let her know. Yesterday, I got an alert from Cruise Watch about our cruise being cheaper, so I did a mock booking and it's only about $230 cheaper right now. I messaged her just to see how this process works. She called RC and they went over pricing with her and assured her we have the lowest price. So - is there any way to know if we have a "better" balcony room and that's why it's costing more? My TA was on the road yesterday and said she'd look into it more today at her computer. We have until March to pay in full, so we've been watching prices.

WAAAYTOOO reacted to a post in a topic: xSAILEDx Harmony of the Seas - April 3, 2022 (Caribbean & Perfect Day)

Good morning! I did not find a Roll Call for this cruise, so I decided to start one myself. I am Melissa from Georgia and this will be the very first cruise ever for my husband, Andy, and myself! We are very excited and are enjoying researching and learning about Harmony and the ports via this blog, community, and YouTube. We are celebrating our 10th anniversary...though we're closer to 11 now. This will be our first vacation sans kiddos (they're heading to Dollywood with grandparents). We are avid Georgia Bulldogs fans and are (now former) Disney APs taking a break from the parks to try something new. Disney is not a happy topic right now as every decision makes me more OK with giving up our APs. Looking forward to meeting you!

I wouldn't do Kennedy with such a limited amount of time! New to cruising, but we've vacationed at Cocoa Beach/Canaveral area for several years. In 2020, we got discounted tickets to Kennedy with a 2021 return ticket while they were only partially open. We spent the whole day, open to close, there in 2020 despite the limited offerings and returned last year and spent open to close again seeing what we'd missed the time before (mainly the bus tour to the Apollo building). It's definitely an awesome place to visit when you have time - the reveal of the Atlantis (from watching a video to seeing it in person) gave me goosebumps! This "reveal" wasn't operational in 2020 b/c it's like a pre-show in a closed space, so I didn't know to expect it last year and it blew me away!