 Posts

61

Joined

Last visited
Contact Methods
Website URL

https://www.tripadvisor.com/Profile/Coltdoggs
Profile Information
Gender
Location
Interests

Enjoy travel and finding good photo opportunities but no professional. Husband and Father. HS Basketball Official, Automotive Shop Equipment Dealer. Roots for the Maize and Blue(Michigan), Gold and Blue (Pacers) and the Horseshoe (Colts).
Mike T's Achievements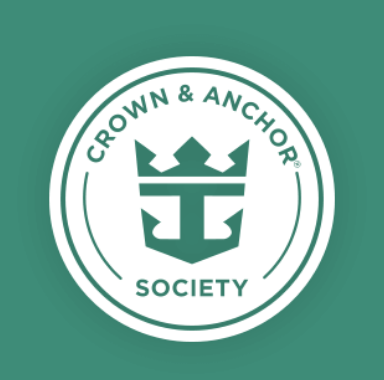 Emerald (4/7)
29
Reputation
Anybody taken the 2 hour island tour via taxi? is it worth it? We're looking to see some sights, shoot some photos. Would this be worth it?

If you can score the 3 night specialty dining package for $112/pp, that's not a bad deal considering Chops is about $55 by itself. It's that price and once you sit down, you can order the entire menu if you want. When we sailed on FOS in January for my 50th and my daughter's 16th birthdays...we each ate a couple shrimp cocktails each (okay, I might have had 3 or 4...LOL)..tried a couple entree and several sides. It's a nice change from MDR and Windjammer and we have had TREMENDOUS service in Chops (at least on FOS the 2x we have sailed it). Hoping for the same on SOS in February.

For that many people...You might consider the RC Bus Transport from Port to Airport. It's reasonably priced at like $16/pp and easy to find the bus after disembarking the ship. I was going to Uber from port to MIA airport and decided while curising it might be easier to just use their service with all the people coming in and going out via Ubers to just board their bus ...so we went to guest services and they added it to our bill.

Mike T reacted to a post in a topic: Symphony of the Seas - Feb 25, 2023 - Mar 4, 2023 (7 Night Eastern Caribbean & Perfect Day)

I'm rolling the dice on the DBP...I've had it on previous two 3N sailing but I did NOT purchase it during Black Friday for our 7N SOS Cruise in Feb '23....I'm hoping it will go below $72.99 between now and then. Been debating and honestly, with two port days, I am thinking it might be better for me to just get refreshment package and pay for drinks as I go. Plus my Wife cannot drink due to kidney issue... and I've heard a few people say when they called to buy one DBP and the other person in cabin who doesn't drink, get them the Refreshment Package...RC told them they would not do it. I'm wondering if they are moving away from this?

We took taxi over and walked around. You can see part of the hotel, part of the aquarium and casino. There's a nice marina right there also. Might look into booking room at Comfort Suites Paradise Island...used to be a booked room got you access to the water park at Atlantis.

That seems to be about the norm for our sailing time (Feb 24th hotel stay). I was hard pressed to find anything in what I am willing to pay for a single night, which is about $250 max. We have done early October and late January cruises in the past and had luck with a couple of the hotels out near airport but there's just not much out that way in terms of food. We got in later in the evening so it wasn't as big of a deal as we just shuttled to hotel and ordered pizza and went to bed. With our flight getting in at like 10a, this time, we'll have a whole day to burn so I wanted to be closer to things to do/see without having to Uber everywhere.

Did anybody actually score $62.99 for DBP? It was out there for a quick minute for our SOS February cruise and then it went back to $72.99 and BOGO50%...I only need it for me as the Wife has kidney issue so I'll have to call them....but was hoping to get it for the $62.99

Anybody getting better than 72.99 and 50% off 2nd DBP with the Black Friday deals/fiasco with the website?

For our February cruise, I decided to use ABnB and found a place on Ocean ave in South Beach. It's rather small like a studio but since our flight gets in at 10am and it's within walking distance of plenty of things to do/see in SoBe and has a pool,...we're doing that this time. I think our total was $245 which is about what I've found for hotels....and for Sobe, it's CHEAP! I had reserved a room at South Beach Plaza Hotel for about the same amount but then reading more and more reviews of how noisy it was in the early morning hours...I cancelled it and went with the ABnB. I think it will be a lot more private and quiet for the night before we embark.

What are the call center hours of operation? I can't call during the day due to work but could call tonight or over the weekend when I have time to just set the phone on hands free and wait for CSR to answer...

On SOS 2/25 out of Miami... DBP has been $72.99 for weeks...went to $67.99 for about a week. I looked yesterday and swear it went up to $77.99 (I'm thinking they did that to offer % off and it would end up being $67.99), then this morning it's back to $72.99 but when I go to purchase, it's $62.99...I should have bought it but it was like 4am EST and I didn't have my CC# handy and still trying to decide if I want to part with $500+ at this time for that. $67.99 is not terrible to me though. Water park was 50% off and it was like $50 this morning Zoom internet was like 50% off and at $9.99 or something very reasonable. I logged in while at work and now I'm getting the "Gone Cruising" message. Just saw on SOS FB page that the reason for maintenance is that the RC reps are not seeing the BF deals on their end so it's getting fixed?

Up to $600 off and 30% off + kids sail free Let's get the drink packages down...make the DBP about $55!!

Question for the cruisers on this one.... Was thinking of a way to easily meet and mingle with other cruisers in a fun and hopefully harmless way... Contemplating bringing a couple of our packs of Cards Against Humanity on this sailing. Now I say harmless, but if you have ever played this game, you know it can get quite crazy with the scenarios it can present with the answers provided. Amongst friends, that's all good and fine but with complete strangers...I question if this could create a scenario where we would have somebody wanting to toss another passenger overboard?! (kidding of course..but this game can be down right brutal at times) It certainly would not be to create any tension/ill feelings/problems or to offend anyone but rather just as a means of having some laughs and fun on a sea day on deck. Curious your thoughts?

Just trying to make sure I understand this fully....So we've been on two 3n cruises on Freedom and had My Time dining and only ate in MDR once in both cruises. We did Chops and Windjammer (Which were okay with). For our 7n SOS cruise in Feb, our TA put us in at 530 time slot. My question is...if we stay with that 530 time and we do not switch to MY TIME...we're needing to show up at 530 to be seated in MDR? With MY TIME...we could request/try to reserve table for say, 630, and that would be our nightly time in MDR each night (if we choose to eat there). OR If we're on My Time but want to wing it each night, we may be waiting until tables become available, right (that's such a rookie question)...LOL! Do I have this thought process correct?