 Posts

66

Joined

Last visited
Recent Profile Visitors
The recent visitors block is disabled and is not being shown to other users.
SnickerTail's Achievements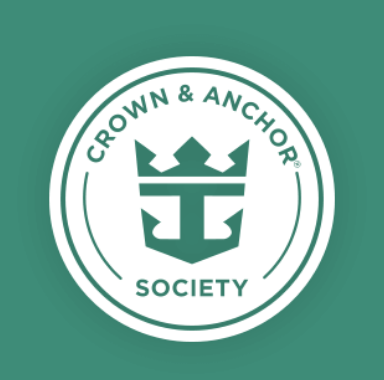 Emerald (4/7)
77
Reputation
We're booked on this one - will be our first Royal cruise - the original first one was meant to be Symphony last year. Will be our longest cruise.

*twitches* Other than the fact that they are not symmetrical, the fact that some of them are over and some under is just TOO FAR!

Gotcha, I've only cruised out of two ports, so I don't know how it works everywhere. I thought you were focused on the effective date of the policy.

Because Royal employees always follow the policies correctly? I'm not saying this happened, but I can definitely see that it might have.

Two ships (seems it would be a Carnival ship and Grandeur) are being allowed to dock and disembark passengers and that's all.

SnickerTail reacted to a post in a topic: "Follow That Star...Our Journey Back to Oasis" - Star Class - 3/15/2020-3/22/2020

Evidently no one on our sailing that planned on the Beach Club is cancelling - the price went up to $250 pp instead of $199 (and it's previous low of ~50). To answer for us, though - we will be on it if they let us (April 4th on Symphony). Seeing all of these other cruise lines suspend operations really makes me wonder if we'll be given the opportunity, though.

If the cruise is far enough out and the "young ladies" are old enough, you can change passengers ahead of time (you just need to keep one adult that was originally on the cabin in the cabin). But you don't need to "switch" (if the young ladies are kids or you're close to sailing), you can get two extra keys for the two young ladies moving to room C and an extra key for whichever room the other mom is going to crash in. Just bring the involved parties to Guest Services.

Sounds like a great price, our waterpark tickets are $125 and the cabana is $1300. Or it would be if it wasn't sold out.

I've only seen the 2+ option for the Chill Island and South Beach cabanas, not the waterpark or beach club (which makes sense, as that $50 is less than the entry fee).

Oh, I should note that you only book the cabana for one person - otherwise it will try to charge you for six cabanas.

I think I need the lessons, I don't even know what game you're talking about.

From the description, you will go to the same classes (says to check compasses for times) - were they historically subject to a fee? This says it includes $25 in casino credit and two drink vouchers (I guess that's where they get the $45 value).