 Posts

14

Joined

Last visited
Recent Profile Visitors
The recent visitors block is disabled and is not being shown to other users.
Newtorc's Achievements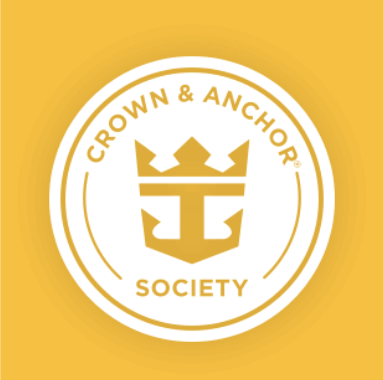 Gold (2/7)
7
Reputation
I've been patient. It's been 40+ days since I requested and was told to wait another 45 days. It's principle foe at this point. Southwest, American Airlines, and many hotel chains I had reservations with have all been very transparent and treated me well. They will get my business and money again. Disney Cruise Line is also only taking 2 weeks to refund. RC has handled this very poorly. They are either manipulating things or their CSRs are ill informed. RC can ban me, I have no desire to give them any money ever again. To each their own.

I really don't know either, I've never disputed a charge in my life. But I've never been treated like this either. Ive been told a different story every time I have called and been completely ignored and disregarded (I've gotten NO correspondence from RC except the cancelation of my time dining). The way they have handled this is inexcusable in my book and the bank agreed and says it's actionable. They know more about that than I do. I'm more than willing to be patient, but they need to communicate.

Yes, almost everyone. I requested a refund the morning of 3/13 and was told 2 days ago it would be another 30-45 days. I got my bank/credit card company involved. They agreed the multiple stories and lack of communication were unacceptable, even given the circumstances.

Yes. I requested a 100% cash refund on March 13

I canceled on March 13 and was told yesterday it would be another 30-45 days. I've contacted my card company and they are dealing with them now.

Just got off of the phone again. Here's the story this time: March 13- requested refund (Was told 7-10 days for refund) April 12- called and was told I'd receive my refund 30 days after I requested it so that should have been that week April 14- actually processed request (they are saying that takes 30 days just to process) March 22- called and was told it will be ANOTHER 30-45 days to get my refund. I'm calling my credit card company. I'm done. Done with a different story every time I call. Done waiting. Just done. Never again. Oh, and they are "very sorry. They are just so busy and have gotten so many phone calls with people asking about their money"....ya think?!? I called THE DAY the refund was announced. Actually very early that morning, it wasn't even in the website or anything. NO WAY they legitimately had 30 days worth of Cancelations ahead of me and were actually unable to process my request for over 30 days. Not buying it.

RC just told me they are processing refunds 30 days after you cancel. I canceled March 13 so mine was processed April 14. From there it will take 2-3 weeks to actually issue and receive the refund. Never giving RC another penny of my money!

I asked for a refund the morning RC announced they were canceling (I think last Friday) and was told 7-10 business days. We'll see... I just got emails yesterday that my dining was canceled, so I'm guessing my cancelation got processed yesterday???

And their son says they're fine with very minimal symptoms.

Yes, I just called and asked. Since there has been a drop in price, the junior suite was available at the same price.

I upgraded today to a junior suite for free. Not a big difference, as we were in an oversized balcony, but I'll take it!

Any luck? Or did you get an upgrade?

Thanks, I think it's the regular price too, but it's definitely saying it's a sale. Maybe this cruise is just expensive

For our upcoming cruise, the Deluxe Drink Package says that it's $65/person under the BOGO sale. Does that seem high? I'm almost positive that was the "normal" price when I checked the other day.