 Posts

13

Joined

Last visited
Recent Profile Visitors
The recent visitors block is disabled and is not being shown to other users.
DaddyTheRunner's Achievements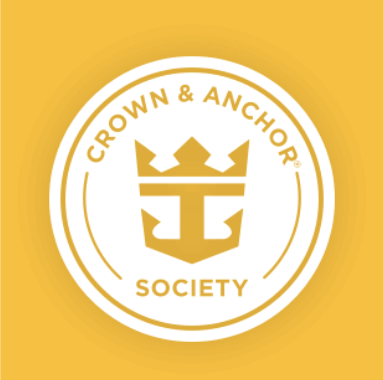 Gold (2/7)
8
Reputation
Kels reacted to a post in a topic: xSAILEDx Enchantment of the Seas - Aug 25, 2022 - Sep 2, 2022 (8 Night Canada & New England Cruise)

My response is probably a bit late for your purposes, but hopefully it will be helpful for others in the future. We just got back from the Aug 11th sailing of this itinerary. While the majority of the cruisers were older couples, there definitely were several families on our cruise. Our teenage dauther and pre-teen son found plenty of kids to connect with. In fact, our son brought a "date" to dinner for the first formal night. My only concern for the August into September sailing is that a lot of schools are starting up soon or have already started. Our kids start on Monday. Therefore, you may have fewer teenagers on the Aug 25th sailing. We got extremely lucky with the weather on our cruise and it was definitely comfortable swimming and in exploring in all of the ports. Our only "bad weather" experience was arriving at St. John's Bay in Canada. That morning we had extremely dense fog and the bridge crew couldn't even see the bow of the ship. It delayed our arrival by an hour. However, it didn't cause any issues because the captain decided to leave port about 30-45 minutes later than scheduled. Once we finally arrived at the dock, the sun burned off all of the fog and we had a beautiful day. Have fun!

Is it possible to book two adjoining rooms as a GTY (guarantee) where RCL will choose the specific pair of adjoining rooms you get? We just got back from an 8 day New England cruise where our teenagers were in the adjoining room and that worked out well. We are planning next summer's cruise and would like to have adjoining rooms again. I would like to be able to book two GTY rooms that would be adjoining but I'm not sure if that's possilble. If that's not possible, does anyone have experience with requesting adjoining interior rooms once onboard? Thanks in advance!

Thanks @twangster and @Allen2 for the info I was looking for. I realize there are many variables involved and I was mostly looking for an idea of what to expect when we arrive in port. Yes, this is a New England/Canada cruise and Bar Harbor is the first US port after visiting Canada, hence the need to go through US customs in Bar Harbor.

I'm researching shore excursion options for our Bar Harbor port call (July 2020). We are scheduled to arrive at 7:00 AM in Bar Harbor and the shore excursion (not booked through RCI) starts at 10:00 and is a 5 minute walk from the tender pier (per the package details). I am wondering how long does it take to process through customs and get ashore? Is it reasonable to make a 10:00 shore excursion? BTW, everyone in our family are US citizens if that makes a difference in the processing times. Also, we don't have any preferred statuses (i.e. loyalty club, cabin class, The Key) that would give us priority disembarkation.

If you think you might want the photo package, I would go ahead and grab it at the sale price. You should be able to cancel it later and get a refund if you have second thoughts. However, you won't be able to go back to Black Friday if you later decide you really did want the photo package.

Try poking around the cruise planner, I noticed that if I look on the "Black Friday" deals pages, the prices are the same as they were all month leading up to this week. However, when I navigate to a specific category (e.g. drinks packages), I see some nice discounts (i.e. the $6.50 per day soda package and $19 per day refreshment package). I hope this helps.

Warning I just noticed that for my sailing (Adventure of the Seas, July 2020), the Black Friday preview page is showing the "normal" prices (i.e. what they were earlier this week. However, when you navigate to the specific package section (i.e. drinks page or dining page) you get to see the reduced Black Friday prices.

I just repriced our drink packages for next July's Adventure of the Seas and saved ~$250. I then applied some of the savings to a surprise photo package for DW, don't tell her because it is going to be a Christmas surprise! ?

While researching past Cruise Compasses for our up coming New England cruise, I noticed that there was a Catholic Mass listed on Sunday morning for one of the July sailings. As others have noted, I would expect any passenger priests might say mass at least on Sunday. I plan on checking with the folks at guest services to see what they know about our particular sailing. If they know there are people looking for a Catholic Mass and they encounter a priest on board, they might help connect us.

I kinda got an answer from Royal Caribbean earlier this week. They responded to my question without actually answering the question I was asking. They simply reiterated their 12 x 17 oz (500ml) limit for non-alcoholic drinks without specifically addressing my question of bringing on two slightly larger bottles. I guess we'll see what happens when we show up on embarkation day. Here's a copy of their response:

Only one cabin for the four of us, it will be cozy. The expense is not an issue because they are about $2 per bottle. My plan is to put one in each of the kid's carry on bag. Then whoever wants to confiscate them will have to take them away from a kid. I'm not above playing on their emotions and I've prepared the kids for the potential confiscation and they are on board for trying to bring them on board. And it's not like we are trying to avoid buying the soda package for the kids because we've already decided to purchase that for them which will be a mega treat for them since they only get to have soda a handful of times in a month. I just know our kids enjoy having "kid" wine on the rare occasions when Mommy and Daddy are enjoying adult wine.

I just sent the email asking about if we can bring on two bottles of sparkling juice. I'll share the answer I get when I receive it.

All, Thanks for the non-alcoholic beverage clarifications. I am curious to know if the policy allows you to carry on 2 bottles (750 ml each) or wine and two bottles (750 ml each) of non-alcoholic sparkling cider (for our kids). The two bottles of cider are less than 12 * 17 oz; however, each bottle is greater than 17 oz. Thanks in advance.