 Posts

29

Joined

Last visited
nyold's Achievements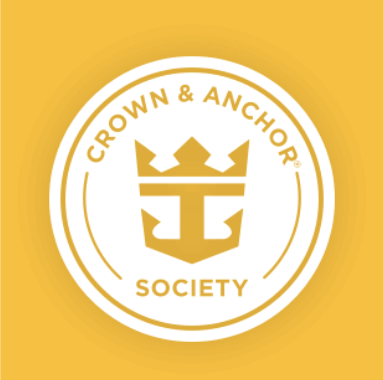 Gold (2/7)
59
Reputation
Baked Alaska reacted to a post in a topic: Recap-blog, Adventure of The Seas, 12/21/2019, 8 nights Eastern Caribbean

Baked Alaska reacted to a post in a topic: Recap-blog, Adventure of The Seas, 12/21/2019, 8 nights Eastern Caribbean

Baked Alaska reacted to a post in a topic: Recap-blog, Adventure of The Seas, 12/21/2019, 8 nights Eastern Caribbean

JLMoran reacted to a post in a topic: Recap-blog, Adventure of The Seas, 12/21/2019, 8 nights Eastern Caribbean

Ogilthorpe reacted to a post in a topic: Recap-blog, Adventure of The Seas, 12/21/2019, 8 nights Eastern Caribbean

teddy reacted to a post in a topic: Recap-blog, Adventure of The Seas, 12/21/2019, 8 nights Eastern Caribbean

Ogilthorpe reacted to a post in a topic: Recap-blog, Adventure of The Seas, 12/21/2019, 8 nights Eastern Caribbean

Day 7: Labadee Day 7 is Labadee, which is a private section owned by Royal Caribbean, but technically part of Haiti. I woke up early, but again failed to capture the sunrise. This is the best I got (the real sunrise is on the other side of the ship, and by the time I got there it was already bright). I just spent some time jogging on the treadmill, and tried the sauna room again. The steam room was turned off for some reason. We had breakfast at the MDR. There were 2 lines at the door, one for buffet, and the other one for a la carte. We chose a la carte, but we could still go to the buffet if we wanted. So I'm not sure what the "buffet" line means. Maybe it just means the servers wouldn't come and take your a la carte order? Anyways, as soon as we sat down, we were handed the menu, which had roughly the same items as the room service menu, with the addition of eggs benedict and freshly made omelette. The rest of the items are standard breakfast items that you see in WJ. You can also go to the middle area where they set up a mini buffet, and I'm guessing it's the same items from WJ as well (the "special" items changes daily such as Asian or Indian themed breakfast dishes). There's also an omelette station and waffle station next to the mini buffet. Overall, I liked the MDR breakfast because it feels more elegant and refined, although it does take a lot more time. If you're in a hurry you would want to go to WJ. The table setting, the service, the ambiance, everything was designed to make it feel like an upscale brunch place you would find in NYC. For example, you can order a plate of smoked salmon and they gave you all the condiments to it. This is available in WJ as well but certainly not as well-presented as here. After breakfast, we disembarked. There were people performing Caribbean dances and music on the pier (hired by Royal Caribbean), and I also saw some crew cleaning the exterior of the ship. This is why Royal Caribbean ships always looks like it's in excellent condition, unlike some other lines who should not be named. For Labadee, we booked one beach bed at the Adrenaline Beach. It is quite far to walk from the entrance, but there is a tram that goes around every few minutes. Your best bet is to just wait for the tram in the shaded spot right by the "cafe" near the entrance. The beach bed is very spacious. It says "two beds" but it really fits four. It comes with two beach chairs, a cooler stocked with bottled water, and two floaters. So if we take turns sleeping and/or floating on the water, this whole setup easily fits four people. I read somewhere that the official policy of the beach bed is first come first serve, but because there were not that many people that day (we were the only ship at Labadee, and Adventure is not a very large ship), he lets us choose our own bed. We chose the bed at the back most row, furthest from the water but had the most shade. Quick tip: the sun does rotate throughout the day (duh), so you might have to get creative with closing the drapes and repositioning your beach chairs to keep being in the shade. The attendant was really friendly. He came over several times to take our drink orders. Your drink package works at Labadee, but they only had one drink mocktail: Labadoozie, which is some kind of red drink and tastes kinda like fruit punch. You can order your own mix though. I ordered coke and grenadine syrup, which is basically a Roy Rogers. I loved Adrenaline Beach. It is very shallow, and the water is very calm, although there were raging waves just outside. They put man-made breakwaters to keep it calm, and a lot of underwater "reef ball" (basically steel ball with holes so that fish and coral reefs can grow and live in it) to help stop the waves. So it's almost like a lagoon that way. Throughout the beach and the water you can see a lot of kids playing, and people lying on floaters. It is definitely very safe. However, it's not a great place to snorkel. First, it's very shallow. When I was swimming, my torso rubbed against one of the aforementioned reef balls several times. Second, there are a lot of seagrass on the ground, which feels slimy and gross when you're standing up. The zip lines pass over our heads, so we could hear screaming from time to time. There was an over-water bar that you could swim to, but I really didn't want to lose my seapass card (even though it was secured to the lanyard) so I didn't swim there with my card. There were also some "tables and grass umbrellas" around there to enjoy the shade and drink (which we just brought from the bar on the ground). There were swings (not pictured) right over the water. Overall it's a great beach for playing and being lazy, not great if you're expecting waves. We had lunch at a restaurant near the beach. All the food is free because it's included with your cruise fare. The lunch was standard picnic / BBQ food, which was actually pretty good but because we've been spoiled by so much great food on the ship, this felt like a let down. . After lunch we tried the roller coaster, whose entrance and exit is right by Adrenaline Beach. It costs $26 per ride per car, and the car can fit two people, one driver and one passenger. So if both of you want to drive, you would need to get separate cars. The driver can control the speed of the car. It's mostly driven by gravity, so the driver's job really is to brake and release brake. The fee is charged directly to your seapass card. After the roller coaster, we just lounged around and read some more, intermittently falling asleep. Around 3:30 pm we explored the artisan market before heading back to the ship. The goods here are produced and sold by locals, and all the payments need to be made with cash (not seapass card). We bought a few things just to help the local population. Unlike some other comments in the forum, we didn't feel the locals to be pushy at all. Maybe we just don't look rich? ? Overall Impression about Labadee: I think it's a great destination. There is not much to do other than to just lie down and enjoy the beach, but it is a very large property. If you want to sample "all" the beaches with everything Labadee has to offer, you could, but you would only be at each beach for about one hour each, which is not fun. Our approach is to sample one area and really enjoy that area, and plan to do a different area on our next visit. The whole property has that lazy and laid back feeling to it, which fosters the atmosphere that this is a place to just hangout instead of to "do things." After we got back on board, we stayed at the Solarium some more to read and drink. The MDR dinner that night was Caribbean-themed, and the waiters all wore Hawaiian shirts, and there was a Caribbean backdrop set up in front of MDR. There even was a performance (although I'm not sure what the performance was, seems like every waiter just got together and clapped and swayed left and right?) For the dinner, we went with seafood risotto and more shrimp cocktail. The risotto was good, the mussels very fresh. For the main course, we ordered Cod loin which was excellent (cooked perfectly) and of course the NY Strip again. For dessert, I ordered English Trifle (again, the no sugar added option) which was great, and Chocolate Souffle which was good but felt too rich for my taste. When we arrived at the room, there was a puppy waiting for us, while the in laws got monkey with google eyes. The show that night was the Beatles, at 7pm and 9pm. When we were at the Solarium, the in laws went to see the show. I didn't care that much about the Beatles because it was before my era, but the in laws definitely enjoyed it. They thought the performers did a good job imitating the Beatles, down to skinny pants. But after our dinner (around 9:30), we went to the Lyric theater just to catch the tail end of it. The final song was Hey Jude, and they dimmed the lights all the way and asked us to enable the flashlights on our phone. It was enjoyable. After the performance, as we were not sleepy yet, we just lounged around Schooner (the guy is really really good), and went around Promenade to shop a bit more although we didn't buy anything. At the end, I just retired and continued reading my novel on the bed. A few more random comments: 1. One of the things I wanted to do but didn't get the chance on this cruise was to participate in a trivia quiz. We didn't get the chance mostly because it was right during our "napping or lounging around" time near the pool lol. I don't know how well we would have done though, as we were not that good in trivia in general. I just enjoy participating in a bar trivia in general. Maybe next cruise I will make a more conscious effort to go to a trivia game. 2. The other thing I hear mentioned was to go to helipad after dark, because the stars are in full view. But during this sailing, every night the helipad was closed off due to strong winds. Whenever I looked up, the stars were not that visible either (maybe because of lights from inside the ship). So this is something I have to keep an eye on future sailings.

Dan Curtis reacted to a post in a topic: Recap-blog, Adventure of The Seas, 12/21/2019, 8 nights Eastern Caribbean

JLMoran reacted to a post in a topic: Recap-blog, Adventure of The Seas, 12/21/2019, 8 nights Eastern Caribbean

teddy reacted to a post in a topic: Recap-blog, Adventure of The Seas, 12/21/2019, 8 nights Eastern Caribbean

Day 6: San Juan This morning I woke up late and skipped exercise because I was still wiped out from St Maarten. We just took breakfast from WJ and ate at the balcony. Btw, I was not able to get any sunrise picture on this cruise due to a combination of waking up too late, clouds, and the orientation of the ship. Some days I would wake up early enough, and the sky was clear, but we were totally facing the wrong way, and I didn't feel like going all the way to the top deck in my PJs just to chase the sunrise. In San Juan, once again we were docked next to Allure, which I thought was pretty cool. Because we docked very early, a lot of shops were still closed when we first explored San Juan, although after lunch things were a lot more lively. We did not book any excursions because many friends and relatives told us that San Juan is small enough that you can do a self-guided walking tour. If anyone is interested, we used the app called GPSmyCity. I would rate it pretty high, but it's a bit annoying with the constant push to sell you the upgraded version. We just chose the itinerary that looks interesting, get the list of places and eyeball the map, and plug in the location to google maps ourselves. Plus it was raining so we had to modify it a little bit depending on when the rain was supposed to hit (for example, we skipped Casa Rosa and Casa Blanca, but added the fort. We did the gate first and walked around the trail to the fort). Warning: it is definitely a lot of walking and stairs. No problem if you are fit, but in laws had to walk slowly especially when climbing stairs. DW loves cats so we also enjoyed looking at a colony (is that the right word?) of cats along the trail The fort is amazing both when viewed from the fort itself, or from the city. We would definitely recommend this stop if you go to San Juan. Afterwards we had lunch at a restaurant called Rincon Iberico, located in the museum by the entrance of the fort. It has authentic Spanish cuisine. The paella was amazing, but the food did take a long time to come out. Perhaps related to the fact that we were there early (around 11). After lunch, we took a taxi back to the pier, but we asked to be dropped off a few blocks away to continue shopping, now that the stores were open. In San Juan, it was very easy to find taxis near tourist areas. Supposedly there is uber service, but although I had internet connectivity, the app didn't really load for me. Anyways, is it just me or Adventure and Allure looked to be about the same height? Is it a trick of the cameras? We went back to the ship around 1:30 pm, and we spent the afternoon in the Solarium again. National Treasure was playing by the main pool, that's why we retreated to the Solarium. I did slides once again, and because of the cloudy weather, it was empty. Thing is, it's just not as fun riding the slides when the ship is docked because you miss the rocking of the boat, so it became just like a regular waterpark slide. Nevertheless, I went like 5 times in a row. The in laws ate some afternoon snacks in the WJ during this time. On the way back to our room I passed by the Solarium pool, and I realized that it was closed. However, there were people in the pool. Upon closer inspection, they were the crew, being trained on their lifeguard duties. The instructor said something about "grab them not here but here...." I thought that was really cool. Right before dinner we did a bit more shopping. Remember the $10 flat sales that I mentioned earlier and wished I had bought more of? It's back! I'm so glad it's back, although the selection was a lot fewer this time, but at least they still had the main items. Tonight was both the second formal night at the MDR and the British-themed dinner at the WJ, coupled with chocolate buffet. This was an agonizing decision to make, but in the end we decided to eat in the WJ (mainly because under no circumstances did I want to miss the chocolate buffet). Now recall that we had tickets for the 9pm showing of the ice show, which would mean we would have rushed through the MDR dinner anyways. So now everything worked out perfectly. We had an early-ish dinner (around 6:30) at the WJ. The dinner was delicious. My favorite was battered fish (as in fish and chips, but I skipped the chips), and seafood pot pie. But the part where I did the most damage was the chocolate buffet. They had a line set up about an arm's length from the buffet, and there were crew members getting the items to us (so we were not allowed to get the items ourselves). If it was a cake, then they sliced the cake for us. I guess this is to keep the chocolate items looking pretty throughout the buffet. My favorite here was the tiramisu, because I finished two whole cups of tiramisu all by myself. Oh and all of those plates above? Those were mine (not shared with DW). I finished them all! ? Apologies that I did not take the picture of the buffet line (or the buffet spread) because both my hands were occupied holding two plates AND a glass of chocolate mousse. Random comment about chocolate buffet: I live in Boston, and one day while taking the commuter ferry (in September 2019), I passed by a cruise ship that looked to be Voyager-class. Out of curiosity I peeked at the name, and golly it was Adventure of the Seas!! This was about a couple weeks after we booked our cruise, so of course I got excited and posted this on the facebook group. That same night, somebody posted on the Royal Caribbean Dining that they were having chocolate buffet right that very moment. So I promised myself that if there was a chocolate buffet on our cruise, I would not miss it for the world. After dinner we went to the ice show. Because we got there early, we got really good seats; center section, second row from the front. Ok I wished it had been front row because the performers gave high fives to that row from time to time, but oh well. After the ice show, we went back to the room. My in laws got peacocks with googly eyes, whereas we got elephants without googly eyes ? Comments about the ice show: This is by far my favorite performance during the whole cruise. Some of you may disagree and that's fine. I do think that the singers and dancers are very talented, but I'm just a sucker for figure skating performance in general, so I'm definitely biased. The captain of the team was on the male national team for... Slovenia, I think? So you're getting close to olympic-level performance whenever he does a solo.The rest of the team were maybe a bit less than national team level performers but still very good. What I liked the most was just how well-choreographed the moves were. This is something that you miss from olympic performances, because at most you're getting two (pairs or ice dance) or solo, but you never see 5 people doing double loops together. Ok I have to admit the timing is not as clean as it could be, but give them a break.... they're skating... on a rocking ship. The main soloist (the captain) was definitely good. I think he did a triple jump once, but the rest of the jumps were doubles and singles, but considering that the whole show was 50 minutes long and he was in most of the scenes, you'd have to admire his stamina. The rest of the skaters were also very entertaining. They were not just executing the moves, but you can see the spirit and enjoyment in what they did, which is eventually what dance performance should be about.

If you squint (zoom in), we were there at the helipad (deck 4 fore) taking selfies ?

nyold reacted to a post in a topic: Recap-blog, Adventure of The Seas, 12/21/2019, 8 nights Eastern Caribbean

Update: I found this post on the royal caribbean blog that has the Christmas menu. That's the same as what I was looking at the fb group from Oasis. I heard from other passengers that the Osso Bucco was really good. Oh well we missed that one. https://www.royalcaribbeanblog.com/2019/12/25/look-the-christmas-dinner-menu-royal-caribbean If we had gone to the MDR, I would have gone for the Fried Brie, Osso Buco, and Buche de Noel. Ok next time....

Day 5: St. Maarten / Sint Martin We docked at the Dutch side of St. Maarten. I had originally planned to take the taxi to the French side (cul de sac), and take a ferry to Pinel Island, spent the day there, and come back to downtown Philipsburg to do some shopping, and then back to boat. That's why I had not booked any excursions. However, about a week or so before our ship departed from FLL, there were news of demonstrations on the French side (because the government wanted to take land from the locals for hurricane repair? something like that). So I started looking for alternatives, and it turned out Mullet Bay was recommended by a lot of people on facebook group. Then, as if it was fated, with the scheduled change, we visited St. Maarten on Christmas Day, where almost everything would be closed. So for sure we could not go to Pinel Island. I woke up a little bit late. By the time I woke up, we had already docked. So I tried running on the track again. It was sunny and not windy, and there's no rocking, so it actually made for a pleasant running. However, the GPS was still screwy (even though I got data plan at St. Maarten and google maps was working perfectly fine). Oh well. As I was running, I also noticed that Allure of the Seas was coming towards us. They docked a bit later than us. I thought this was really cool, because this was the other ship I had originally considered to book, and on this exact itinerary too! We weren't planned to share a port like this, but I guess with the schedule changes, all bets are off. I just noticed that this live blog review is of that exact ship and that exact sailing: After I was done running, we went to WJ for a quick breakfast. As usual, when you disembark, there was a towel station at the pier. But this time, the towel station is for both Adventure and Allure, as both ships are Royal Caribbean's. How cool is that? A quick stop at the tourist information center verified what we already knew: 1. Ferry to Pinel Island is not running today, so that is out 2. Maho beach and Mullet beach are right next to each other, and it's easier to find taxi to Maho beach, so he suggested that we took taxi to Maho beach instead. The line for the taxi ended up being very long (~20 minutes), and it costs $16 per person round trip (you get a wristband to indicate that you're entitled for the return trip, and they cut your wristband during the return trip). The taxi ride is about 20 minute long as well, and you get to see some beautiful vistas. 3. The shops in downtown Philipsburg are closed, although shops on the pier (by the Philipsburg beach) and on the cruise pier are both open. We were informed by the port shopping experts on the boat, which repeated their message on TV. Maho beach is the beach where you can see the airplanes landing, and Mullet Bay is the bay next to it (about 10 min walk). Supposedly there's a pretty good snorkeling spot there, but I wasn't that lucky. So we took the taxi to Maho beach. As you can imagine, with most things closed, both beaches are very crowded. Maho beach especially, it was hard to get through (every square feet had someone in it), so at times we had to walk on the road, which was dangerous because cars were trying to pass. This was not a good experience. The walk to Mullet Bay wasn't bad but because it was scorching, it felt really long. As soon as we got there, we tried to reserve an umbrella and chairs, and was told that only 1 umbrella was left ($15) and all the chairs were broken. We took the "best" of the broken chairs anyways (they just had rips at the bottom so your back would sink a bit), and then the guy came back again and charged us full price for both broken chairs ($5 each). I don't mind paying because it's not that expensive, but his mannerism and rudeness is just off-putting. I can't find the name of the beach bar, but this is the one to the right as you enter the beach. Mullet Bay was also crowded but not as bad as Maho beach. The beach itself is very fun to play in. There were stronger waves, and some parts were pretty deep which makes for some fun swimming. The snorkeling was better than St. Thomas (Magens Bay), but still not as good as I expected. I guess I was spoiled by real snorkeling spots like Hawaii and Indonesia. One funny thing though was that the waves were pretty strong so I get to witness the fish also struggle against the waves. This is not something I've seen in other places. One caution for Mullet Bay: they don't have real restroom. They only have a porta-potty type. Honestly it's not that bad / smelly, it's fairly clean even when I used it around 2 pm. The ones in a hiking trail in the US were much worse. After we're done with the beach we took the taxi back. The driver offered to take us all the way to the pier, but we preferred to stop at downtown, just to check out the shops that were open. Turns out, there were only 3-4 real shops open on the pier, and everything else were bars and restaurants. But the shops were really good (I bought some quality souvenirs there, including homemade pina colada jam). As we prepared to head back, there is a water taxi (costs $7) that could take you straight to the pier, but the line was so long, that we just walked along the Philipsburg beach back to the ship (about 15 minutes). You don't need to worry about not finding the way, as there are constant streams of people making their way to the ship, so it's impossible to get lost. And on the pier by the ships, we shopped some more. Our great find was this small little shop that sells Dutch cheese. I thought that we wouldn't be able to buy it because the fridge in the room is not that cold, but the seller said that it can last ~15 days without refrigeration, more if you put it in the room fridge. With that information, we bought a nice piece of pepper jack cheese. After we boarded, we went to the helipad to watch the sail away (you go outside on deck 4, go forward, and there's a staircase that takes you to deck 5). That is by far the best spot to watch the sail away I feel like. After the sail away, DW wanted to try flow riders. She did better than me, in that she could stand for about 5 seconds before wiping out. Meanwhile, I wiped out while the instructor was still holding my hand. But when she wiped out, she got whiplashed too and her neck was sore for the remainder of the cruise. So she just went back to the Solarium to chill, while I tried the slides. This was the best night for the slides because there was nobody on the line. This was when I could talk to Matthew the friendly lifeguard, which used to be on Allure. Technically I could do ride the slides 10 times back to back to back if I want, but after 3 times I started getting dizzy, so I gave myself 5 minute ish breaks in between rides. After we washed up, we went to WJ to check out the dinner. That night's theme was tex-mex. Earlier (during day 4 dinner), the waiter told us that there would be a special Christmas menu waiting for us in the MDR, and we were excited. But I guess somebody from Oasis posted that night's menu on the Royal Caribbean Dining facebook group, and we saw that it wasn't that appetizing, and the WJ food looked better, and also tasted really good (we tried lol). So we decided to just do WJ that night. Normally the whole WJ was open for dinner, but that night they must be anticipating reduced crowd because they figured everyone must have wanted to eat at MDR, so the entire back section was closed. Only the two sides were open. The freestyle soda machine was beyond reach. You could still give the waiter your cup and they would fill it up for you, or you could just ask for any soda and they'd get it from you. I just thought it strange that the back section was closed for a dinner. The dinner itself was fantastic. I ate my share of meat (the prime rib was out of this world, the seafood ceviche was sublime, and the fried yucca was excellent... I missed fried yucca), and there were three yule log cakes that I devoured. My only (minor) regret is that, whatever performance they were having at the MDR, we missed it. One thing I had to mention was that as we entered WJ around 6 pm (when it opened), the crew was singing Macarena. This was in front of the gingerbread town decoration, right after the hand-washing station. They were singing and dancing to Macarena on a line. Was it a Christmas thing? Was it a Tex-Mex thing? Was it just that day's thing? Who knows. I couldn't get my phone out fast enough though. Oh and then they stopped doing it around 6:15. I guess they didn't want to do Macarena all night? The show that night was magic show. I think he's very funny and talented. It's not all magic tricks. There was a demonstration of optical illusion as well as some artful story telling with Japanese bamboo sticks. But the magic tricks were really good. I could guess at the secret behind some of them, but it still takes good sleight of hand and showmanship to pull it off. Later that night, there was a 70s show party at the promenade, which we watched from the 6th floor balcony (by the elevators). It started with Christmas-y songs, but it evolved into full 70s (including Saturday Night Fever) towards the end. I didn't stay all the way because it's getting louder and rowdier. I just retreated back to the room and finished my novel.

nyold reacted to a post in a topic: Recap-blog, Adventure of The Seas, 12/21/2019, 8 nights Eastern Caribbean

nyold reacted to a post in a topic: Recap-blog, Adventure of The Seas, 12/21/2019, 8 nights Eastern Caribbean

nyold reacted to a post in a topic: Recap-blog, Adventure of The Seas, 12/21/2019, 8 nights Eastern Caribbean

A few random comments: 1. The Christmas tree decoration does look like a mixed blessing. Overall I think I prefer it being there, because as I mentioned, the promenade was only full when there is a party (and there seemed to be a party like every night lol), but other than that there's plenty of space to go around. I do appreciate Royal Caribbean making it more festive for the season 2. Some people have asked me this: on the MDR, you are allowed to order as many appetizers / entrees / desserts as you want, up to your stomach capacity and your shame level I guess? I see a lot of people order doubles, so we know we're not the only ones. And the food that I mentioned above (and for the rest of the reviews) are not all my food. These are what me and DW ordered and we share most plates. Starting on day 2, once the in laws knew you can order doubles, they each ordered double appetizer every night, one of them is usually the shrimp cocktail. They were very good! I myself ordered double entrees every night, one of them was always the NY Strip Steak (it's that great!). I may or may not order double appetizers, but always double entrees. I only took pictures and notes of the "new" dishes that night though. Maybe in future sailing I'll take better notes of who ordered what. 3. I forgot to mention this: almost every night, DW went to WJ around 6-7 to stake out the food that night, and took some of the best ones. A few times I accompanied her and helped bring the food. We would nibble a little bit in our room, and then finish the plates later at night, and put out the plates right outside our room. This way we won't miss out on both WJ and MDR food. I still don't know the best way to get both. Should we try MTD reservation around 7 pm next time? The problem is that WJ closes at 9, and we won't be done with our MDR dinner until around 9:30 (especially because we order doubles lol). If you have any ideas please let me know. 4. I really like the location of our staterooms (6224, 6228), because it's really close to the fore elevators and stairs. I tried to use the stairs whenever possible (to burn more calories). The Imperial Lounge and Lyric Theater is just 2 floors below, and Cafe Promenade is 1 floor below. I used Cafe Promenade every morning to get my latte, and in laws went there for snacks a lot. The balcony for deck 6 looked a bit worse than the upper decks (as you can see from the pictures ?) but I guess it's more secluded? Clarifications about ice show: I'm also surprised to hear that we had to get tickets, as this is the first time I've heard it. Not sure if they're changing it or if it's difference between 6 and 8 nights. Basically on cruise compass of day 2, it says that the tickets would be distributed from 8 - 10 am at the Promenade. But we were in a hurry between Mass and breakfast, so we skipped it. I did see that there was a long line for that booth. They announced via the PA system that the tickets are free (and you could get as many as you want), but you do need one to get in. I'm guessing because they have 4 showings, this is their way to make sure the attendance is all spread out? By the time I got back from breakfast, it was 10:15 so the booth was gone. I thought that they would have another distribution later on day 3. But when I got the Cruise Compass for day 3 (around 7pm on day 2) I didn't see any distribution time, so I called guest services and they said guest services had all the remaining tickets. They had a lot left, but only for Day 6 9pm showing, so I had to take them. As you can see later, this worked out better. And if you do not have tickets, you can go into a standby line (right next to where the photo kiosks are). 5 minutes before start, they let you in. By that time, we couldn't find 4 seats together, or even 2 and 2. There were still more than 4 seats left, but they were all singles. You could also stand and watch from the back (near the bar area). If we didn't have tickets we would have done that, but since we had tickets for a later showing, we opted to go out, but not before watching the first 10 minutes ? Day 4 : St Thomas Day 4 is St. Thomas. This is the part where I was worried the most. On 12/20, when the weather in FL was rainy and windy, the ship captain decided to switch around the order of ports a little bit, while keeping the same ports. I think the port times were also changed but not too much. I had previously booked an excursion with Godfrey Tours on the 25th, so I had to call them to inform them of this change. He assured me not to panic because everyone on the ship will also be affected. He just needs to know the name of the ship and the new date, and he told me this kind of change happens all the time. Bonus points: St. Thomas is still US territory so the call was not an extra charge on my phone plan. I started the day by going to the gym, and just lifting weights this time. Seeing that our excursion is at 9:30, we took our time in the morning. I woke up well after the sunrise, and we were already docked. We just had a quick breakfast from Cafe Promenade, while DW brought in breakfast from WJ to the room. Around 9 ish we left the boat. Unlike the embarkation, the gangway is now on deck 1. This was true for all the Caribbean ports, the gangways were always on deck 1, sometimes fore sometimes aft, depending on how the ship docked. When you disembark you have to scan your seapass card so that Royal Caribbean knows who's on the ship and who's not. After you disembark, on the pier, there was a towel station where you can check out towels. We docked at the Crown Bay Pier (on the Western side of the island) next to Celebrity Equinox, and while waiting for the tour bus to arrive, we looked at the shops a little bit. The excursion was called: See, Shop, Splash, where you can see the major attractions of the island, have some time to shop, and then they drop you off at the beach of your choice for about 1.5 - 2 hrs. There were several vendors for this type of excursion, but we booked from Godfrey Tours. It was 5/5, excellent tour. The driver was very friendly and explained everything well. The tour "bus" itself was more like an open-air passenger tram? So the passenger on the outermost side has to be careful not to let his leg sway out of the car. The driver first dropped us off at the Amalie ("downtown" area) and let us shop for 2 hrs. I think there were many good shops, but we mostly shopped at the local shops ("tents") for their artisan product. The real (brick and mortar) shops mostly sold diamonds, watches, liquor, you know... the expensive stuff. Afterwards the driver picked us up and we started tour on the island, mostly just going to the mountain top and see views of the island from the top. We get to see both sides at different point. It's truly breathtaking, and also cool that you can see the other islands from the top. We slowly made our way to the top point where there is a large souvenir shop that also serves banana daiquiri. Behind that shop, there was an observation deck where you can also see more distant islands, and a place where Former President Clinton used to spend his vacation. We bought a large cup of virgin banana daiquiri, and you get to keep the cup as a souvenir. In the picture below, we were facing South. So our ship was on the right side, and on the left side there were 3 more ships. Afterwards he dropped us off at Magens Bay. This beach was rated as one of the top 10 beaches in the world by National Geographic (according to him, but I think I've heard that too). There was a $5 entry fee per person, but the other beaches on the island are free. Out of 5 families on the bus, 2 families chose this beach, the other families went to some other beaches, so just went around and dropped us off and picking us up afterwards. The beach itself was truly spectacular. I forgot to take a picture of the beach and the sand because I didn't want my phone to drop to the ocean, but imagine the iphone background picture, that's pretty much what the sand and the water looked like. There were minor waves but it's very gentle. FIL took this picture. I also brought my waterproof camera with me so I did take some underwater picture. I did a bit of snorkeling at the far end (I brought my own mask). It's not a great snorkeling spot, but you could see SOME fish there. This is a view of Magens Bay from the top: After the beach, the tour bus dropped us back at the pier. We had about 1 hr so we shopped a little bit more. Recall that the tote bags on the ship were $10, with good quality. The tote bags here were also $10 with less quality, or $20 with the same quality as the ones on the ship. Frankly I was surprised, because I tote-tally (ha!) thought shops on board would be so overpriced. We got back to the ship around 4 pm. On the pier, before the gangway, Royal Caribbean set up dispensers with water, orange-infused water, and cucumber-infused water. I like the cucumber ones, but where were these on the ship?? I couldn't find it in WJ. As we get back on, there was another towel station set up right after the security checkpoint, but it was crowded, so we just decided to hang on the towels a bit longer and return them later on deck 11. We went back to the main pool and set up shop there, while in laws went to rest. I did a few more slides and flow rider. This time the flow rider was for boogie boarding, so I had better luck, although still painful. I can hold for maybe 10-15 seconds and then wipe out, but there's no way I can go to "sitting" position like some other people I've seen. After I've had enough of water slides, we went back to the room. This time I got a towel monkey. At least I hope it's a monkey... Then we went to a 7pm show. Because this was Christmas Eve, this was a special Christmas show performed by the singers and dancers (same as 2 nights ago), but different pieces. They're all Christmas songs, with broadway-esque moves. There was even a tap-dancing number as well. Overall 10/10, but the family in front of me had noisy children that stood up randomly during the show, and the parents just refused to calm them down. Random comment about seating: the center section of balcony is usually reserved for suite guests, diamond guests, and the Key members. There were signs indicating as such. But this is the ONLY show where that seating was enforced. I saw attendants waiting on that section and verifying everyone's seapass cards before you are let into the section. On the other nights / shows, we could sit in that section without any trouble. I guess they must have anticipated this show to be a full house (and judging from the seats on the balcony, I think it was). After dinner, we went to the MDR for dinner. We found out that if you arrive a bit late (8:05), then the crowd is gone and you can go straight to your table. This is the night where I forgot to take picture of the MDR menu, so I just included the menu from the monitor in front of the MDR. Oh yes that's the thing: you can "scout" what the menu that night would be on the monitor in front of each MDR (decks 3-5), so that you can decide if you want to go for MDR or just skip to WJ. I imagined it might be a tad rude to leave after you're handed the menu by the waiter ? For appetizers, we went with seafood cake which was dense just like the crab cake. For entrees we did fish of the day (tilapia with cilantro sauce, VERY DELICIOUS!). I truly appreciated how the ship serves fresh water fish even though we were on a boat in the middle of the ocean. And tilapia happened to be my favorite fish ever. We also did more NY strip, mushroom risotto. And for dessert we went for panna cotta, chocolate cookie, and chocolate cake. I think the cake was okay, on par with what you get from WJ. Rich and moist, but it's a LOT. I really liked the panna cotta (again, the no sugar added dessert), because the freshness and acidity it brings to wash down all the fat I ate. After dinner, there was no more "show" to go to so we just relaxed at one of the lounges (I think Boleros). I also looked around for more shopping on the Promenade. I wanted to buy more totes because now that I know the ones in the port were not as good quality, but sadly they were not for sale anymore. One thing that I noticed is that many crew members were wearing santa hat because this was Christmas eve. I thought that was really nice. When we came back to the room, there was also a Christmas greeting card with Hershey kisses from our stateroom attendant. Aww... Around 10:15, there's a Christmas caroling going on at the Promenade. This was their "party" of the night. There were lyrics distributed on deck 5, but we just watched it from the balcony on deck 6 (because it's so close to our rooms). But you can see how the Promenade was full of people. Finally, at 11 pm, we went to the Lyric Theater for a Christmas Eve mass. The choir members were children from one family, they were really cute! The mass ended around 11:45, so not quite Christmas yet, but we were totally wiped after a full day, so we went to bed early.

Day 3: At Sea Today we were supposed to be in St. Thomas but because of the changed itinerary, it was spent at sea. It is definitely very sunny by now, so later on everyone was out on the deck sunbathing. As usual, I ran again in the morning (still tried the jogging track, but slowly losing interest). It's not as windy, but still windy. Afterwards I reserved some lounge chairs. I got breakfast from WJ and came back with plates full of food, and DW and I had breakfast in the balcony. After breakfast, I continued reading in the balcony, while enjoying the ocean breeze and sounds. The powerade there was from the cafe promenade, which is included in our drink package. The barista there (Nyoman) was really friendly. Almost every night I got powerade and bottled water from him, so after 2 days, he started giving me 2 bottles instead of 1, and didn't even have to swipe cards anymore. Around 10 or so, I went down to the pool side and did the same thing: reading, whirlpool / slides, listening and people watching, sometimes falling asleep. We went through like 20 glasses of mocktails in the past 3 days, definitely getting our money's worth. Because it was sunny, the line for the slides was longer. The flow rider was well attended as well. Some people were really good, and some other were.... more like me. We went to lunch in WJ, where we scored the back seat by the window, overlooking the wake. After lunch, DW tried rock climbing. She did well, although the last couple feet were hard. There's also a 3 on 3 competition going on in the court right next to the rock climbing, so I sort of watched that as well. After rock climbing, we tried to join an adult volleyball competition, but turns out that you need to come up with your own team. As there were only 3 of us, (MIL did not want to play), we would be considered as subs in one of the other teams. It won't be as fun and we might not get to play together. So we decided to bail. After that, we went to the Viking Crown Lounge on the 14th floor (really close to the rock climbing area) and just people watched from the top, while enjoying the quiet (and more drinks) Near sunset, we went down to hunt some nice sunset pictures, and then tried for the ice show. The thing about the ice show is: there were 4 showings: Day 3 and 6, at 7 pm and 9 pm each. The show lasts about 50 minutes. The tickets were free but you had to pick it up on the 2nd day, which I totally forgot about. I guess this is their way of ensuring that there is enough seats for everyone. By the time I realized about tickets, I could only pick it up in the guest services, and only Day 6 at 9pm showing was available (not ideal, as our dinner reservation was at 8pm). If you don't have tickets, you can still come and line up, but you will be seated about 5 minutes before the show starts. So did that for day 3 at 7 pm, and did not get any seat. So we just watched the first 10 minutes of the show and then left. From what we saw, it was amazing though. Seeing as we had tickets for the later showing, we didn't feel too bad. So we just wasted time by listening to music at the Boleros and Champagne Bar, as we made our way towards MDR. For appetizer, we had crab cake and caprese, which were ok (crab cake was kinda dense, but the flavor was great). For entrees, I did double entree again: ahi tuna and NY strip. The ahi tuna was amazing. For dessert, we had strawberry trifle and souffle. The trifle was really good too. Generally I like their "no sugar added" dessert, even though I have major sweet tooth. They just tasted lighter and made me less bloated at the end of the day. Then we watched the show, which was a solo singer named Darryl Jovan. The show was called Mind of a Tenor. His voice is really good, but I don't know many of the songs. He announced that he's leaving Royal Caribbean soon and got a permanent gig with an orchestra (I forgot which one). Good for him! Best of luck to you!

Day 2: Sea Day I started the day by running on the jogging track on deck 12 at 6 am. The wind was very strong, fore to aft, so half the time you're fighting serious wind, and the other half you have the winds on your back. After about 1.5 mile or so I gave up and just continued on the treadmill in the gym. Fun fact: strava app could not recognize my location, even though technically GPS should not need data connectivity. It keeps thinking that I'm in FLL and somewhere off the coast of North Caroline (both locations are wrong). In the end it thinks that I ran 1200 miles over 10 minutes. Woot! After running, I tried both the sauna and steam room at the gym. At 7 am they were both empty. The steam room was smelly, so I didn't really stay. The sauna was nice. The gym also has shower rooms that are a bit larger than the shower in our staterooms, with the same brand of shampoo and soap. The gym also has unlimited bath towels to use. So this is a nice option for those of you whose rooms are crowded or just wanted a larger shower. Afterwards I grabbed breakfast in the Promenade cafe (mostly just fruit cup and coffee). Then me and family (who had woken up by this time) went to a Sunday Mass which was held at the Imperial Lounge, and then on to WJ for breakfast. After breakfast I went to look at the shops on the promenade. They had $10 sales (all kinds of things for $10, with buy 4 get 1 free). The only items catching my attention were the tote bags. They are of really good quality. But other than that, they also had sunglasses, shoulder bags, men's watches, scarves, all for $10. Then I went to an origami class at the Schooner. The instructor was really nice and patient with newcomers, which makes the pace a bit slow for me. So I sort of did the class while watching the TV at the bar. We created frog (very basic), and butterfly (respectably complex). The instructor used old cruise compasses (like from July) for the papers, which is really neat as it saves trees. After the class, she handed out instructions for us to take home. For lunch, we went to the MDR. I had the Asian Noodle (which is kinda like Singaporean Mee Goreng), which I thought was good but the balance between meat and noodle was off. Too much noodle for that amount of meat. We of course also got food from the salad bar (amazing! it's a must for any salad lovers). Next to the salad bar, they had a buffet line with food from WJ (I don't think it's the entire WJ offering, but the "special entrees" from WJ that day). After lunch, we just lounged around at the Solarium and/or Main Pool, going back and forth between different pools and whirlpools, and reading / listening to music / watching people dance at the main pool stage... with drinks in hand. The weather was still a bit chilly and not many people were outside, so finding lounge chairs was not difficult at all. I bought a waterproof ipad case so I can continue reading in the pool and whirlpool... as long as I don't drop it. The main pools (two in the open area and one in the Solarium) were salt water, and it has shallow entry area as well as deeper inner area. The cool thing is that whenever the ship rocks (and on this day, it still rocks pretty hard as we are not that far from the tropical storm system brewing in the East), the pool water sloshes around as well, creating some kind of mini waves and a mini-beach effect. We did this all afternoon, falling asleep every now and then, and also rode the water slides whenever I was bored. Again, due to the chilly temperature, there was barely any line on the slides. Good for me I guess. Afterwards we caught some pretty sunset pictures, and then we headed to the gym for more exercise (I ran on the treadmill some more). After exercise and shower, we headed to dinner. Tonight was the formal night. As we were heading to dinner, we saw people on the promenade from the early seating, and they were dressed really nicely with Christmas gowns and suits. We stopped by our room quickly before dinner in order to take picture of the cruise compass (we do this every night, so that we can plan out the day over dinner). Turns out Collin had made a towel animal for us. I think it's a bunny? Whereas my inlaws got elephants with googly eyes For dinner today, I had the duck A L'orange which was very good, tender and crispy on the outside. We also tried the carpaccio, escargot, carrot cake, and cheese plate. The carpaccio was okay (missing some salt), escargot was good. The cheese plate was very good and I wanted to order this every night, but little did I know the dessert menu only got better from here, so this ended up being the only night I had the cheese plate. First world problem I know... Starting on day 2, there is a performance every night in the MDR during dinner. Most days it was one crew named Lalo, who sang and played guitar at the same time. His voice is pretty good, but he really knows how to work the audience. He sang Sweet Caroline, and asked everyone to sing along. The atmosphere (in all 3 floors of MDR) was generally very interactive and relaxed, despite it being a formal night. I took a video of his performance, but couldn't figure out how to upload video to this site. If you know how, please let me know. In front of the MDR, they had a backdrop of some formal-looking French garden. Our family took a quick picture there. I could not take a picture of just the backdrop because there constantly were people in there. After dinner we watched a show. It was a ballroom dancing show, mostly on Jazz pieces, but they had some Latin and Caribbean pieces as well. I think the performers are really talented. They can all dance different styles of dancing. Overall I enjoyed the show.

Hello, I hope it's okay to do a live-blog style recap (instead of it being live). I also took pictures of all the cruise compass pages and MDR menu. Please let me know how to best upload these, or whom I should contact to get them added to the cruise compass section. ----------------- This is my first cruise, with DW and in laws, for 8 nights from FLL to Eastern Caribbean, on Adventure of the Seas, 12/21/2019 sailing. The ports visited: St Thomas, St Marteen, San Juan, and Labadee. We originally considered booking on Allure, but finally we decided on Adventure. This fact will become important later. We did a GTY balcony room, and scored a spacious balcony on deck 6 fore. We bought the refreshment drink package (non-alcoholic) and the surf voom package. No specialty dining option because we figured we'd have enough to eat. Our dining time was traditional seating at 8:30. We booked our travel through MEI travel, and had Michelle as our contact person. She is extremely helpful and friendly, and really responsive with our questions. Due to inclement weather, the day before our departure the captain sent a note that they're rearranging our ports of visit, but generally still keeping the same ports and same time-ish for each port. I did book excursions with a 3rd party, so I called them and let them know of the change. He was very accommodating (partly due to the fact that the whole ship is on the same boat as us, literally), so he has to work around the change. I wanted to do a live blog but I figured I'd rather write a review afterwards so that I can enjoy my vacation. That's why I didn't create a thread beforehand. I just jot down the basics of what we did each day. Day 1 We drove for 1 hr from Palm Beach to FLL, and parked our car at Discount Parking. Definitely would not recommend this vendor. It seemed like they only had 1 shuttle dedicated to cruise passengers, so we had to wait a long time to get taken to the pier (and also at the end, we had to wait almost 1 hour at the pier to be picked up). I did see a lot of Park N Go shuttles, so next time we will try that one. Due to inclement weather (again), the terminal was moved from pier 29 to pier 18. There was no communication about this from Royal Caribbean. I only found out from the facebook group. I don't know how people would have found out otherwise. The check-in was quick. There is a short line for the security, then the ipad person took our pictures, and quick picture in front of a backdrop, but other than that off we go to the second floor, which connects to a gangway going to deck 4. We arrived at the terminal around 12:30, and stepped to the ship around 12:45. Although it's almost one (and therefore our room should be ready soon), since we didn't really have carry on, we went straight to WJ for lunch. There was a special gingerbread town decoration at the entrance of WJ Of course we started utilizing our drink package. We ordered pina colada and mango daiquiri. On the first day, they let you use your set sail pass instead of your seapass card to order drinks. After lunch, we went to our rooms to find out it's all ready. The seapass cards were waiting in front of the room. Inside the room, all the excursions that we have bough with Royal Caribbean (including explanations about drink package and internet package) are waiting on our bed. I thought the whole thing was extremely well-organized. The room is very spacious for just the 2 of us. There is plenty of storage. The only negative thing is that the balcony still feels a bit closed in, and basically feels like a glorified port hole. I guess this is what you get for doing a GTY. But a balcony is still a balcony, so no complaint here. The closets and drawers offer plenty of storage space. Within 10 minutes, the stateroom attendant knocked on our door, introduced himself, and informed us about the muster drill. Collin, he is very nice and attentive, and we were very pleased with his service throughout the cruise. There were several times when I came back to the room carrying plates of food from WJ, and he saw me, and he opened the door for me. This happened as early as day 1 btw, so he was definitely quick in memorizing our faces lol. After the drill, we went exploring around the ship, with drinks in hand of course. The ship is fairly nice-sized, but not too big that I feel like it's a floating city. I know this used to be considered "top of the line" when it was first launched, but now that there are much larger ships around, Adventure of the Seas is considered medium-large. There were Christmas decorations around the ship, so it felt really festive. However, they're also "blocking" some access areas especially on deck 4 and 5, at both ends of the ship (so near Centrum staircases). Not a big deal because most of the time it was never that crowded, except during special occasions where you feel like the added stairway would have alleviated the crowd jam a little bit. Also, there were ship photographers in front of the Christmas tree, preventing you to take your own pictures. You can have your pictures taken, but then you'd have to pay to get them. During the sail away, we went to deck 12 aft to watch. It was windy and slightly raining. After the sail away, I tried a the flow rider for a little bit. Bad idea. It was hard, and I think my neck got whiplashed when I fell? I only noticed the soreness the day after. I saw some other people having fun on it, so good for them. Also the flow rider area is VERY windy throughout the cruise, because it's at the top deck, aft. When the ship was docked it was okay, but whenever ship was on sea, it gets very windy. I also tried the slides. There are two slides: yellow and blue. The yellow one is supposed to be faster, but it also has a slight "bump" in it, meaning you cannot rest your head completely but you had to hold it up a little bit. This became a problem due to my sore neck, but was a lot of fun otherwise. I have been to a lot of water parks in Orlando, and I can say that these two slides were definitely top notch in terms of speed, thrill, and drops. Also because the ship was rocking, no two "sessions" were the same. It keeps you guessing and anticipating with every turn. I must have done each slide at least 10 times throughout the cruise. I also talked to one of the lifeguards (Matthew) which was very friendly. He said that one passenger hurt his head on the yellow slide because he laid down his head completely during the bump, so he cautioned me not to do that. He also mentioned that he used to work on Allure, and this was his second week on Adventure. He also didn't know how to do flowrider in the beginning, but they have crew-only hours to train them, and after several times, now he can at least stand comfortably on it. I guess it made me feel better for not getting the hang of flow rider right away? Then we wasted some time at the solarium reading / enjoying the hot tub. There was a 5pm raffle for $500 voucher at the spa, although we didn't win ☹ By this time, it's already 6 pm ish, so we checked out WJ, which was American-themed. They had a welcome onboard cake, and beautiful dessert spread. I took 2 platefuls of food (one for savory things, one for sweet things) to our room, where the cruise compasses for day 1 and 2 were already waiting. I took pictures of them all so that we can plan out the night and the next day over dinner. Before dinner, they had a Christmas tree lighting ceremony. It was just a countdown to light the Christmas tree. I expected some singing at the bridge but there was none. This was where the promenade was full of people, standing by and getting around, and the added access (blocked by decorations) would have been helpful. At dinner, our table was right by the entrance. Because we emailed Royal Caribbean ahead of time, 4 of us were seated together. Our waiters were Franco and Antonio, and they were both very attentive. They even remembered our preferences (my steak rare). On the first two nights, we ordered hot tea, so by the third night, when we sat down, there were already tea bags prepared, and he brought out mugs of hot water without being asked. It's the little touches like these that make long lasting impression. I went for double entrees right away: NY Strip and Salmon, while DW went for prime rib. The NY Strip was great, but I feel like the cook is one "over." I usually order medium-rare at most restaurants on land, but this time I had to order rare in order to get the same cook. Just FYI. For appetizers we did calamari and shrimp cocktail, and for dessert we did chocolate cake, creme brulee, and blueberry cobbler. The appetizers tasted good but the portion was kinda small. Well I guess you could always order double appetizers, and that's what we ended up doing for the rest of the cruise. The desserts were good but not amazing. After dinner, we went to a comedy show. But shortly into it, we realized that it's not our style (it was an adult show) so we just left and went back to our room and slept early. The nice thing about Lyric Theater is that, you can sit in the balcony on 4th floor (and it has a separate entrance that goes to deck 4 instead of deck 3). So that if you decide that the show is not your thing, you can leave without disturbing too many people. We ended up watching shows this way for most of the cruise. There is also a bar by the entrance on deck 4 (INSIDE the theater) so you can keep going back to order drinks, again without disturbing people.

Hi, For St. Maarten excursion, I was planning to just take a taxi to the Cul De Sac, and then take the ferry to Pinel Island. But I am worried that, after we get back from Pinel Island, we won't be able to find a taxi in the Cul De Sac area. Do you know if it'd be easy to find a taxi there to bring us back to port, or to Philipsburg? People have mentioned that, when we get dropped off at the ferry station, we should ask the taxi driver to pick us up. We will do that of course. But what if he doesn't show up? Do we have a recourse? I read that you can take the bus too, but I can't find any information on where the bus would stop. TIA!

Another data point: I signed up for 12/21 cruise on Adventure, way back in June. The GTY room was finally assigned end of November (so roughly 3 weeks out). We booked GTY balcony, but assigned spacious balcony. So it's a minor upgrade, not quite a suite, but we did get a little bit above the "minimum guaranteed". What the other commenters said above was true. RC is doing a lot of data analysis and demand / revenue management. Because if you upgrade someone from balcony to suite, that person's balcony room is now available, but RC might make more money by taking a royal up bid from OV to balcony, and then from inside to OV, and so on. That might be more profitable than just upgrading someone from OV straight to suite for example. So again, only RC knows because they have all the data of "who have bid what" so far, and they also have historical data on "how often does this room category get last minute bookings"

We were assigned ~30 days out, on Adventure.

Sailing on 12/21, and got it yesterday.

Hi, I have just booked the beach bed on Labadee, for the Adrenaline beach. Is this big enough for 4 adults to "sit"? I am planning to just use it for the base, since there are 4 of us and we won't be lounging all the time. If two of us are in the water, then the other two can use the bed, and vice versa. Also, is Adrenaline beach good for snorkeling? I have my own snorkeling gear. I'm also wondering if we should bring our own floaties and pumps. TIA!

Hi, was just wondering what folks' preference when it comes to dining time are. We are currently signed up for 8:30 seating, which is fine, as I think it gives us time to leisurely come back from port and change, and also watch some of the earlier shows. We're debating between 8:30 and 6 pm, because if we do 6 pm seating, then I can go do WJ afterwards for more desserts lol. I hear they have awesome dessert spread every night. But I'm concerned that port visits will feel rushed if we do that. What about MTD, what are the pros and cons of doing so?