 Posts

62

Joined

Last visited
Profile Information
Gender
Location
Interests

Holidays, community radio, podcasting, electronics/gadgets.
Recent Profile Visitors
The recent visitors block is disabled and is not being shown to other users.
Phillo's Achievements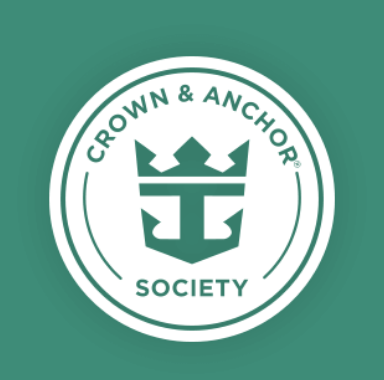 Emerald (4/7)
62
Reputation
i'm a smoker too and was very surprised to find that smoking is allowed in the casino's on most itineraries. I am more than happy to go outside and smoke to be honest. it stinks when its inside. As for banning it all together, i doubt that this will happen in the short term.

From the photos i have seen, the suite lounge has been completed. However.... I wont be going in there! ha!

I will be interested to see what its like in person. We are on VotS in 2 weeks for its repositioning cruise to Sydney!!!! #needaholiday

Firstly... the discussion on "Cay". I would have thought it was a derivation on the English "Quay" (pronounced - "key"). As for Lelepa, I wouldnt think it would be an exact copy of Coco Cay. It will have elements of that, but I wouldnt think it would be as "overt". So... A waterpark without the towering slides etc.... From the press release, I would also expect more cultural experiences to be available as part of the activities as well. Additionally, I would think a good indication would also be having a look at pics of what resorts are already available in Vanuatu and the style of their developments. I would also expect it to be a multi stage process. They will have a good offering available from day one and then develop it further based on customer feedback and how the market reacts. A private island is a very new concept for cruisers in this part of the world, so there will need to be a reasonable amount of education to build up the interest. Finally.... While the "unnamed" quantum class ship is scheduled for sydney.... I wouldnt be surprised if ends up being home ported from Brisbane at some point. Its getting the new cruise terminal AND its a quicker transit to Vanuatu where they could offer shorter sailings. Also of note, on the promo material, Cairns is also shown on the map. I wonder if Royal would home port a smaller ship out of Cairns as well during the off season. It would make total sense.

A little short on details at the moment.... but thats massive news and really says that Royal are investing in the region.

Clearly they are looking to maximise revenue. The smart move royal are making is that they are putting customised ships that meet the needs of audience (well in China anyway). If you read the blurb they have on Culturally Enriching Cruises.... it sort of pushes what they are going for: https://www.royalcaribbean.com/faq/questions/what-are-culturally-enriching-cruises-from-mainland-china?country=USA Every cruise market is different too. It just depends on how different. In Australia, we rarely tip. We just pay the total. As a result (and also due to Australian consumer law) on cruises booked from Australia (ie: on the Royal Caribbean website) our daily gratuities are included in the base price. Or... when I go to the local store and buy things.... I only pay the price on the ticket because sales tax must be included in the sticker price. Anyway... the point is, the chinese market is so clearly different that the best course of action for Royal Caribbean to maximise the revenue they get from Chinese sailings is to have ships designed to meet the needs of the market. Shoehorning an American focused ship on to chinese consumers is never going to cut it. That said... one chinese custom that would be VERY welcome on ships I am sailing on would be Yum Cha served at least a few times a cruise. Would be excellent for hangovers. ? Finally... apologies if this post was a rambling mess. I am still waking up!

I would think they are changing the entire phone system. Probably moving to a VOIP PBX type thing. As for mattresses. Thats a fair call. Who knows.... they might not be including sofa beds (in the calculation).

i was doing some reading about the Voyager amplification and while it doesnt have all the features we were hoping for, they seem to be giving the staterooms a decent overhaul as part of the works. I read an article (link below) that says: Source: https://cruisepassenger.com.au/the-first-look-inside-royal-caribbeans-revamped-voyager-of-the-seas/

and with the new port being built in Brisbane, it will ensure more larger ships come down here too!

I think you summed it up perfectly @Vanessa77 !!

I agree. Unfortunately I think Voyager has been amped for the asian market only and the Australian market suffers. Spectrum of the Seas has been designed for the Asian market and will stay there. Why not leave Voyager there and give us something else. Australia is the biggest cruise market per capita in the world, why not display your best product?

ha! Doesnt surprise me. Not that this applies to me.... but i have been told that if the french know you can speak the language (even if its basic) they expect you to speak it and will let you suffer. Still... i love France. ? Cant wait to go back at some point.

If you are in the tourist areas (predominantly Paris) then they generally all speak English. They just dont want to. If you follow the advice given earlier and show respect by attempting their language and saying "Bonjour... parlez vous anglais?" (good morning... do you speak english) then you are usually fine. I hate to say this (considering most people on this forum are from the US) but about 10 years ago I was on a round the world holiday and had been in NYC before heading to Paris. As a result, my wife and I were wearing NY caps and _some_ locals were quite rude. They said "are you American...?" and I said " No... Australian". They just smiled and spoke to me in perfect english from that point on. I never wore those hats again in France! ? Back to the original question though..... You will be fine in the main parts of italy. only 2 years ago we drove from Florence to Sicily and there was only 2 small towns in the whole trip where language was a concern.

As a first time cruiser.... I would just say - Don't get a preconceived idea in your head about what you are going to do BEFORE the cruise. Go through the cruise compass and try a heap of the activities available at least once. It gives you an idea of what you do and dont like! As for flights.... what other airports are nearby? Miami is relatively close isnt it? Why not fly to there if it gives you more choice on flights and costs? note: I am not in the US, so i havent been to florida _yet_ so i have no idea about the airport/transfer nonsense that goes on. ?