 Posts

10

Joined

Last visited
Recent Profile Visitors
The recent visitors block is disabled and is not being shown to other users.
tts42572's Achievements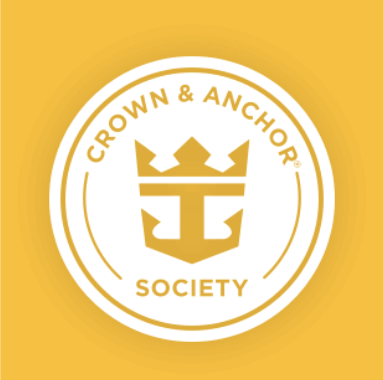 Gold (2/7)
8
Reputation
Well....I always feel better having a plan. Either I plan an excursion of some sort or plan to stay around the port/ship and just relax. There's just too many people on these cruises and often times multiple ships in port.....I never feel good just winging it. Most of the time I find myself doing some sort of excursion to take advantage of the time I'm at the stops since I may never get back there. I've only been on a few cruises though and haven't been to the same port yet. I suppose if I start repeating ports I might take a different approach and "wing it" a bit more.

Saw this thread and just had to give some props to Mr Sanchos. We were there in February. I really had no idea what to expect and went there basically based solely on reviews from this site. Well, have to say it was probably the best time I've had any any ship excursion to date. I just thought the whole setup was just fantastic. First off, it was super easy to get taxi service from the port and back to the port when we were ready to return. We were worried about it but I never felt unsafe for even a second. Once we arrived at Sanchos, they checked us in and assigned us a server for the day (Sauri was his name). And let me say, Sauri worked his tail off all day to take care of us. He was super nice, and hustled. Really though, I noticed all the wait staff really working hard to take care of everybody. There were plenty of places to sit....Either by the ocean under palapas or in other areas. And the food was just excellent. Loved how they had buffets set up but also personal service if you wanted it off the menu. I highly recommend the coconut shrimp ? Drinks were also great. Really was exactly what we were looking for from an all inclusive beach excursion and the price is probably the best I've seen for such an excursion. If I'm ever back at Cozumel on another cruise, I know exactly where I'm heading.

We were in Costa Maya a few weeks ago. The port area there is really nice....Pools, restaurants, shops....Really can easily kill the day just hanging there. However, we took a taxi into town and went to the Krazy Lobster. Had a nice table on the beach and got service all day. Probably spent $50-$60 total....Good day. And the beach there was nice. We had debated Maya Chan but didn't do that as we had seen some questionable reviews on the beach itself. If I'm doing a beach day somewhere I want a nice, clear, clear, blue beach.

I think being on a first cruise there is a lot of security that comes from booking through the ship. I know our first cruise we wouldn't consider doing anything unless it was through the ship because we had no idea what we were doing. And I'm glad we did as the ports were just hectic. After having been through multiple cruises now though, I feel much better about using taxi's or third party transportation. I just think you need to trust your instincts and leave yourself plenty of time. And honestly we still haven't headed all that far away from the pier. I think we've only went around 20-25 minutes max away from the port. Not sure I'd be wanting to go on some 8 hour excursion through Mexico or something lol. As for Costa Maya...Keep in mind the port there is very, very nice. It's crowded too but plenty of shops and restaurants there. And also pools that are open for people to use. We took a tax into town for a few hours and went to a place called Krazy Lobster which was great if you want a beach/drink type day. But next time I'd probably be perfectly happy just hanging out at the port and having a few drinks with my feet in the pool ?

I'll chime in as I was just in Cozumel and just did Mr Sanchos..... STAY with Mr Sanchos....It's fantastic! We had reservations about doing an excursion not through the ship. We were worried about taxi service and such. Well, taxis in Cozumel were super easy to get....They line up right outside the port. And they're lined up right outside Mr Sanchos when you're ready to return. And they're obviously all one company or controlled somehow....Really no concerns. I think the cost was $18 each way plus tip. As for Mr Sanchos, it was the best beach day I've ever had. We got there at 9:00 AM and were assigned a server for the day as soon as we walked in who led us to a palapa area by the ocean....Our server was Sauri. He handed us a menu and said he'd get us whatever we needed all day and he was true to his word. We probably had 20 various frozen drinks, all kinds of nachos, tacos, shrimp (the coconut shrimp is to die for!) and a few other things. Plus there are buffets you can walk up to and get food whenever you want. There's pools, a great ocean, many activities....Really a perfect beach day IMO. And all that for $50 a person.....Couldn't beat it. So I'd suggest keeping that reservation. There were a lot of people there but it spreads out pretty well and I never felt too crowded. And I think they might limit people to around 450 but don't quote me on that. Just a fun day and if I'm ever back to Cozumel, that's where I'm heading.

Agree with this. Just got off the Allure myself a couple weeks ago and absolutely loved it. Just a beautiful ship, excellent food, great entertainment. Definitely suggest booking reservations in advance for shows as they fill up.....Especially the comedy shows. That was probably my one complaint on the allure....The comedy venue is too small for such a big ship. And they only had 2 comics for the whole week doing basically the same routines. I would've liked to see a few different comics. Can't comment much on Eastern excursions but the ship is amazing.

Just visited there a couple weeks ago myself on a cruise....We did Private Island Maya Key. That was a nice, relaxing day away from crowds. And personally I enjoyed the animal preserve on the island with monkeys, sloths, etc. We walked around and felt like we were all by ourselves....And felt completely safe there. I also enjoyed the Roatan port. I liked how close it was from the ship and quite a few little shops and things. We didn't venture to the rest of the island. We considered doing a Victor Bodden tour but didn't end up doing it. It did appear to be a pretty poor country with a lot of hills, dirt roads, etc. But it was tough to really tell much from the Port.

I agree with this. Just visited Nassau for the first time a few weeks ago. I honestly wasn't very impressed with the port area....Didn't seem to be much there. We did Atlantis. I had serious reservations about doing it and should've trusted my instincts and what others here had said as it was a waste of money and time. It's just way too crowded and way too expensive. We went there for the day and were able to do a few waterslides before things got too crowded. But then we spent a couple hours trying to get tubes for the lazy river type things and we never able to get them. Their system there is just terrible and you basically have to win the tube lottery to get one. It was a fantastic place and would probably be a fine place to stay if you could visit it later at night when cruises leave the dock.....But no way I'll head to Atlantis again. And frankly, I'll probably try to avoid Nassau again as it just didn't feel like a very interesting port. If I did go there, I'd probably just walk around and maybe head to the free Junkaroo beach.

We spent a week there last year....absolutely fabulous place. It's amazing though how one side of the island is full of condos, hotels and beautiful beaches and the other side of the island looks like Mars or something lol. We stayed at a Marriot on Palm Beach.....Fantastic beach with many restaurants and a lot of activities going on. Eagle Beach is also really nice. My favorite was probably Baby Beach though. It's in a less populated area and didn't seem to be nearly as full of tourists when we were there. The water there was calmer, clear, great for snorkling. Not much in the way of restaurants or other activities though. This is where I'd head if I wanted to just have a more relaxing type beach day. It seems like all the beaches are within about 20 minutes of the port depending on traffic. As far as other things to do, we really enjoyed using a company called ABC Tours. They run some Jeep tours to see some stuff on the other side of the island that is much more untouched. There's natural bridges and some other historical type stuff. I'm heading back to Aruba in December myself on a cruise so will probably be watching this thread myself for ideas. The beaches are so nice that I'm not sure I'll want to do much besides just heading to a beach though ?

Long time lurker here that usually just reads posts. Just got off a cruise a few weeks ago that went to Cozumel and have to thank people here for suggesting Mr Sanchos in Cozumel. We went there for a very fair $50 a person and had probably the best beach stop we've had. We had a palapa with a table right by the ocean, all the frozen drinks we wanted, all the great food we wanted (the coconut shrimp was fantastic!) and the service was just fabulous. That place was just perfect with all kinds of activities to do in addition to a great beach and great food. We've booked another cruise later this year that's heading to Grand Turk and Curaco and trying to figure out what to do at those ports. Wondering if anybody has any good, fun all inclusive type beach stops at those ports. I'll be traveling with my 18 and 12 year old kids so not really concerned about it being a peaceful beach. Looking for something with great water, some activities and great food/drink at reasonable costs.