 Posts

15

Joined

Last visited
janesta's Achievements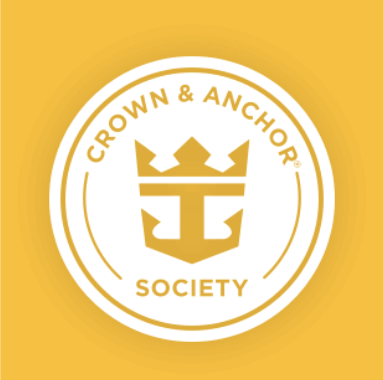 Gold (2/7)
3
Reputation
We booked Symphony in November ?upgrade from ocean view to ocean view balcony was less than $200. Was told this is not commission protected.

We have received some great OBC from our TA and AMX for the 3 cabins we have booked on Oasis this June. My husband and I are in one cabin with our minor kids and friends in the other 2. The OBC will show up on board and is non refundable. I'm wanting to use the OBC for a drink package for my husband and myself. Is it possible to use the credit from the other rooms? We will be paying for all the charges from all 3 rooms. Thanks for any info you can provide!

Is this true for all OBC? My OBC from amx is non refundable and i thought it said not for gratuity or casino. I would love to use it in the casino!

Thanks for the responses! I went ahead and sent an email. I definitely want the $$$ (which is why I check almost every day), but wasn't sure how it would be received for a minimal amount.

I just noticed the price on our November cruise dropped about $90. we booked with Mei Travel. Is this small amount worth bothering them? Our total cruise was about $2400. Thanks, Jane

Thanks - this is really nice. One suggestion would be to tell you which package would be your best bet based on selections. For me, the DBP is a no-brainer ?

I was able to get the $2.5B links yesterday. I've gone from level 79 to 209 and gained about 65k LP so far and have lost almost $700M in chips already. How are you able to get so much LP so fast? Also, do you get more coins daily and for mining the strip at the higher levels? I didn't notice much of a difference today. Without the huge free chips yesterday, I don't see how I could get to a free cruise in less than years.

We are also booked on November 10th for our 25th anniversary. Very nervous right now. What sort of compensation is typically offered for a cancelled cruise?

Congratulations on 25! What are the details for the balcony dinner? Is there additional cost and what menu will you order from? We are also celebrating 25 year anniversary in November on Allure and looking for ideas for our special day.

Has anyone seen the $250 OBC lately? All I ever see is $50 and $100. Just booked Allure for November and was hoping for the $250.

The Cuba cruise is back up available today for $2M.

Thanks so much for all of the replies!

Hi All, First, just want to say thanks for all the information and community I have found on this board. I'd spent hours and hours and hours reading before our first RC cruise on Indy last month. We enjoyed it so much that we are now looking to book on Allure in November. I have a couple of questions on room selection. After reading posts, I think we are interested in Deck 8 due to close proximity to Central Park. That deck has a couple of cabins that are at the beginning and end of the hump which appear to have larger balconies (at an angle). Couple of questions: How much bigger is the balcony? Is before or after the hump more preferable? For some reason, the one behind the hump looks bigger to me. Do I need to worry about noise from Central Park? For this sailing to the eastern Caribbean (St. Thomas, St. Kitts and PD), would either of these cabins be facing the ports? Thanks in advance for any help!

I was wondering this also as we prepaid as well. If I bought the drink package, am i expected to tip on top of the 18% I was already charged when I get drinks? Of course, for excellent service, I can add more, but do not want to feel like a tightwad if I do not tip additional.