 Posts

47

Joined

Last visited
Nay's Achievements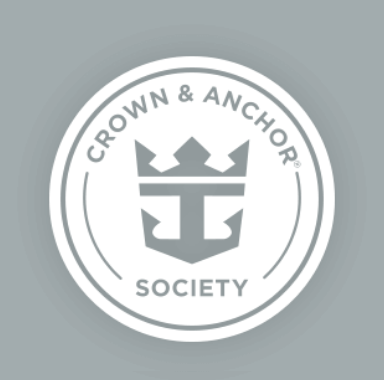 Platinum (3/7)
10
Reputation
Gladly, even with the stress...I do ALL the planning & packing, since husband is still working & pays for it all. Guess thats a pretty good trade

I've worried about loosing our luggage on the plane since we are flying, but NEVER at all thought about the luggage getting lost on the ship. This is one more thing I did NOT need to worry about. I had already planned on taking our luggage off ourselves at debarkation, but now handing it over to the porters at embarkation is going to be hard to do. TRYING NOT TO STRESS ?

First cruise in 1 week. This blog has really been great and a lifesaver with many topics. I have researched and planned, watched YouTube videos, asked questions and still continue to think up things that I don't have a clue about. Does anyone else stress & overthink? Just trying to get it right. I'm sure the next cruise will be easier. Hoping to go to Alaska next, but have to survive the Southern Caribbean first. We are soooo excited. Just want to say to each that have answered questions or chimed in, "Thank You" for all of your help.

We are flying also, so packing tape or staple at hotel it is.

From what I read on Royals what you can bring, they ONLY allow 12 bottles under 17oz, no case of 24 allowed. I plan on bringing the 12 bottles but will pack our insulated cups so we can get ice & water & keep them filled.

Our first cruise in a week, I am stressing way too much. I have printed my luggage tags, just now found your luggage holder link but its too late to get them. I have sealed mine with clear packing tape. Will do several layers and plan on taping them together around our bags. The packing tape is very tough. Is that going to be good enough?

Trip insurance is a must for me and a great idea to have it, but that certainly doesn't help with the vacation if bags are lost and you have nothing to wear. That would be a nightmare. I have worried and tried to plan it all out, so to have bags lost, would just be awful!!!!

Sorry, didn't mean to post this twice. Tried to delete one of them, but cant find how, does anyone know how to delete a post?

Will be on Freedom doing southern Caribbean. We plan on bringing a 12 pack of water with us when we embark. Do they allow bottled water to be bought at ports and bring on board?

Will be on Freedom doing southern Caribbean. We plan on bringing a 12 pack of water with us when we embark. Do they allow bottled water to be bought at ports and bring on board?

Hi MiAMiA Welcome to the blog. I am new to cruising, & joined this blog several months ago. going on our very first cruise in about a week. so excited, can't wait to get started. love traveling & I've had so many questions answered here on this blog, its a great way to get info

Are you sad that your cruise ended...vacation goes by sooooo fast :(

Thank you so much. I have probably looked at 4 or 5 cruise compasses and I did not find any with the info that this one has, guess I looked at the wrong ones. I don't think the ones I looked at were complete because non of them had this info. Much appreciated...you are such great help for all of us newbies!

Newbies, 1st cruise. Will be on Freedom end of Feb. from San Juan. Will arrive back to San Juan at 6 AM, Will we be able to eat breakfast? Do we have to be out at 6 AM? If not, what is the latest to leave the ship? I am NOT a morning person, really don't want to get up at 4 AM Info please

Great info and ??? We too are going on first cruise in a few weeks to Southern Caribbean on Freedom. We leave from San Juan, one ? For us, on last day when arrive back to San Juan our ship arrives at 6:00 AM, which is very early to be able to be off, NO BREAKFAST that early, or can we eat and be ready to disembark at 7:00-8:00, how does the 6AM arrival time work?