 Posts

19

Joined

Last visited

Days Won

1
Recent Profile Visitors
The recent visitors block is disabled and is not being shown to other users.
redgrapes2's Achievements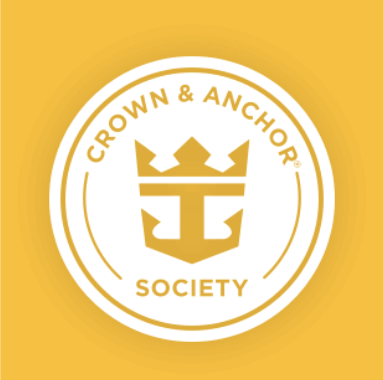 Gold (2/7)
26
Reputation
We had 9694 on Mariner back in Feb2019. No noise from the Windjammer, but washing from above left our balcony useless for 2 mornings when we wanted to eat breakfast out there and the soot was a real issue. A beautiful view, but we won't book it again.

I just cancelled our Thrill cabana for our October Mariner sailing based on these pictures. $375 for a tailgating tent? No way!

I did it on our Navigator 29Mar cruise. Not a great experience, but others might be different. Had to ask for my champagne, was overcharged and didn't really get a choice between different styles.... appeared everyone was getting the same "beachy waves" regardless. It was a 9 night cruise and had a second visit scheduled for night 7 but cancelled after that experience.

Have done both ships post refurb. If your daughter likes slides, then do Navigator for sure! El Loco Fresh is better IMHO than the Dog House on deck and the staterooms have been updated.

Terminal A = Amazing Terminal G = Gigantic dumpster fire disaster

Did you end up at Sandy Toes? We're considering for the fall. Wondering if you have a review, esp for the kids! Thanks!

You're welcome for the review, and I'm glad you enjoyed my tongue in cheek check against the drink package.

Day 5 - sea day Windjammer has been a little crazy and repetitive for breakfast for we hit the buffet at Playmakers so the boys could play pool too. Perfect time to go to Guest Services and take care of some misc charges that needed to be cleaned up and photos. We had a bit of an odd experience in the MDR for lunch, having never been before. There was a menu to order from, but also a buffet line for hot and cold food and a salad bar. None of this was explained and felt like it was a fend for yourself experience, especially when my husband and kids' food was served about 15min ahead of mine (all was hot food). Strange. Anyway, figured there was plenty of food around and didn't worry about it! The boys really wanted to go to the belly flop competition next, which was funny and entertaining as always! After that, the boys wanted some down time in the room (we had all had enough sun the previous two days). We let them have that time while we went to trivia, casino and bingo - no winners. Last sunset on the concierge deck, last water slides - still an incredibly long line for the SkyPad. Decided on Mexican night in the Windjammer for dinner (skip the tacos/nachos and get the quesadillas and chimi's). Time to work off dinner at the family hush disco which the boys thought was super fun! The next morning, we were greeted with a beautiful sunrise over FL as we pulled into port. We opted for continental breakfast in the suite lounge and walk off assist by the concierge. There were announcements being made about long customs lines, but the concierge line was quick and efficient. Uber back to the FLL airport for $13 plus tip. Thoughts for Day 5/6: Playmakers buffet was deserted, so I wonder how long they will keep that up. MDR lunch burger was decent and nice to make your own salad. Bingo - make sure you get your extra C&A options if you are eligible. Snacks in the Solarium looked really good on sea days, nice sandwiches. No drink cards on this cruise, but there was a beer special on the last day. Drink package challenge... broke even with RCI

Day 4 - Falmouth, Jamaica Had a little more time this morning, so hit the Windjammer and Sorrento's for breakfast. Debarked and found our Resort for a Day (JLT) contact at the independent tours tent - transportation was included to the Hyatt Ziva resort. The Hyatt Ziva is a beautiful resort with two huge pools, a beach area and many options for food and drinks. They had sports equipment to check out, snorkeling gear, ping pong tables, boogie boards, kayaks, and all kinds of other things to do. The boys loved the pools, the food was really good (jerk chicken, Jamaican patties, seafood buffet & many other options) and the drinks were plentiful. Back on the ship, we ordered room service for a snack while we waiting for sail away. Turns out we needed more than one sail away drink because our departure was delayed almost an hour and a half waiting for a RCI excursion coming back from Dunn's River Falls! After we cleaned up, my husband tried to take our younger son to ice skating but the line was incredibly long and the last slot they could have gotten conflicted with our dinner reservations. Hoping for something available the next day, they opted out. For dinner, we got an Izumi hibachi reservation after asking the hostess if we could pay the difference between the dining package and the hibachi price. Food and show were great! There was no kids menu, so I had asked for the boys to share an adult hibachi chicken and my husband ordered sushi. I think the boys were charged $10 or 15 each and our dining plan covered the rest. The service was wonderful and I'm so glad we asked about this option even though the dining plan doesn't cover hibachi by design. Boys hit the arcade again while my husband and I got boozy coffees at Cafe Promenade. We all changed and went up to the pool deck to watch Ant Man and The Wasp on the big screen. Was a bit chilly and windy so didn't watch the whole thing, but the first one was on the room TV, so finished the night with family movie night there instead. Thoughts for Day 4: Sorrento's breakfast offered hot sandwiches, fruit and specialty coffees (the line for Cafe Promenade was hellish long, but Sorrento's was short!) Hyatt Ziva was wonderful but perhaps a bit further from the port (20+ minutes) than I had hoped and $$$. We were on the right hand side of the ship (port? starboard? don't judge...) and this was perfect for Labadee and Falmouth port watching from our balcony. Couple at our hibachi table was on the late excursion and told us the story about this large group that was delaying the excursion at every point which made them hit traffic and the delay worse Drink package challenge... broke even today with RCI

Day 3 - Labadee We had room service delivered because we needed to be off the ship ASAP with 8:30am zip line reservations. I had booked ahead the zip line, aqua park & alpine coaster. Husband took our older son on the zip line while our younger son and I explored lookout point and Adrenaline Beach. Zip line was a huge hit! Then we walked around trying to get a "lay of the land" never having been to Labadee before, and ended up at Columbus Cove until our aqua park time. The boys and I did the inflatables and it was so much fun, highly recommend! Then our older son and I did the alpine coaster (adult combo ticket of aqua park + alpine coaster, child under 12 can ride with adult on the coaster so he didn't need a separate ticket) while husband and younger son played at the beach. After all that, we were hungry and needed a rest! Checked in at Barefoot Beach, got lovely loungers in the shade and had lunch at the Barefoot buffet. Lunch was ok, boys liked the ribs a lot, chicken was good but burger was ick. Lounged around in the water (floats included) with beverages for awhile and enjoyed the beautiful weather. Back on the ship to clean up and hit the ice show (I was so tired that I admit dozing off until jolted awake by older son!). Giovanni's for dinner with the boys was great. We like to share entrees among our family to try lots of different things, and appreciated the server asking about separating the pasta course from the entrees. The boys shared appetizers with us (ordered 3) and pasta dishes (ordered 6) - we did ask for the half portions of the pastas which was a nice option. Then the boys left for the arcade and my husband and I shared two entrees and had dessert. Again, boys were charged $10 each and our wine glasses were never empty. Like Chops, this was an incredible experience (food and service) from a previous cruise on Brilliance in Oct. Thoughts for Day 3: Never having been to Labadee before, I did not know that we didn't need to bring towels off the ship if we had access to Barefoot Beach. We've been on lots of cruises, so I absolutely cannot believe I spaced out on this, but I forgot to bring our IDs off the ship. I started freaking out and sent my husband to chat with the suite concierge (Mihee, who was amazing the entire cruise). She assured us that it wouldn't be a problem, and it wasn't, but I will never forget that again. From Columbus Cove, my older son and I walked through the artisan market to get to the alpine coaster. A lot of people walk around Labadee just in their bathing suits so I didn't think anything of it, but would suggest a cover-up if you are a woman walking this path. Drink package challenge... RCI is 0/3

Day 2 - sea day Slept in and hit the Windjammer for breakfast (note that Johnny Rockets was not open for breakfast as it is on some other ships). It was super windy, but we went back up to the sports deck to do the SkyPad again. We were in line before it opened, but ended up waiting over an hour only to find out that the wind was causing havoc with the WiFi and the VR headsets were not working. Frustrated because they weren't telling anyone getting in line. We went to Guest Services afterwards and they made it right by giving us "fast passes" for the kids for later in the day which was much appreciated. We loaded the C&A arcade deal on the boys' sea pass cards (buy $50 get an additional $25 for free) and then went to the suite luncheon at Chops. The lunch was amazing, showcasing food from each of the specialty restaurants and we got to meet and chat with some of the senior officers. The food included sliders and wings from Playmakers, fish from Hooked, sushi from Izumi, crab cakes from Chops, bacon wrapped pork belly from Giovanni's and delicious desserts. We needed to MOVE after that lunch and decided on the family scavenger hunt next! Super fun (came in 3rd) and got to see a lot of the ship. It was time to relax a bit and enjoyed the reserved concierge deck chairs and some fruity drinks while the kids played in the pool. Had time to sneak in family bingo in Explorers and then get ready for dinner at Chops. All four of us went to Chops - boys ordered a combo from the kids and adult menu - my filet was delicious, sides to share were excellent and the service was outstanding. This was a very different experience than what we had on Oasis - the server actually offered to get anything we wanted for the boys from the Windjammer (not necessary was very nice to offer) and was extremely personable and attentive. The boys were $10 each and the drink packaged nicely covered our wine. Exhausted kids again, so they went to bed and my husband and I went to Playmakers to watch the Bears game to finish the night. Thoughts for Day 2: If you go to the suite lunch and plan to do the family scavenger hunt, take selfies with the cruise director, captain or any other officers you see! Those are worth big points on the scavenger hunt and we totally would have won if we had done that :) If you have C&A status, make sure you get both the adult and the child offer sheets (we got the adult one in our room but had to go to the loyalty desk to get the kid one) Mr Washy Washy at the Windjammer was hilarious! After breakfast, he challenged my 11yr old to a "floss off" and caused quite a funny commotion! The death swings on the sports deck have been removed - hoping no one actually swung overboard! Drink package challenge... RCI loser again :)

Hi all, We were on Indy 17-22Nov to Labadee and Falmouth (2 sea days). Our family is myself, husband and 2 boys ages 9 and 11. We had a Grand Suite, My Time Dining and had purchased a 3 night dining package. I booked the MTD reservations ahead online and asked the concierge to book our specialty dining ahead. I actually took some notes this time, so hope this is helpful! Let me know if anyone has specific questions. Day 1 - we flew into FLL late late Friday night and had to take an Uber from the airport to the hotel because the shuttle had finished running for the day (it was like 1am and the Uber was around $10). Stayed at the Hyatt Place on 17th Street. Good breakfast, walking distance to a CVS and Walgreens and had this cute cruise station with staplers for your luggage tags! The hotel had a shuttle to the port, but it was more expensive than the four of us getting another Uber (10min away, total was $11 plus tip). We got to the port around 10:30 and flew through security and check-in. They have a pretty cool indoor climbing structure for the kids upstairs that the boys spent time until boarding was called. We boarded around 11am, had a quick snack in the concierge lounge waiting for the sports deck to open at noon. We got in line for the SkyPad around 11:45 and had a minimal wait - it was AWESOME!! All 4 of us did it and loved it! Such a cool experience. Rooms were open at 1:30 so we went and changed into our bathing suits (had in our carry-on), and enjoyed the water slides, hammocks, Flow Rider, pool and hot tub. Directly to muster drill and then changed to hit laser tag - we all did it together and this was super fun too! Dinner in the MDR was ok (the kids meal bao bun fish tacos that my older son had from the kids menu were actually really good!). The boys were exhausted and went to bed, and my husband and I listened to some live music in the pub, went to the Majority Rules Game (fun!) and then caught the end of the comedian (just ok, not as good as other comedians on Symphony or Brilliance). Thoughts for Day 1: Uber was super easy. I have never used it before this trip and will make a habit of it now. If you are interested in the sports deck stuff, plan to do a lot on Day 1. There were minimal waits for almost everything, especially compared to later in the cruise. You need closed toe shoes for laser tag, no exceptions. Make a reservation for My Time Dining ahead of time, the no reservation line was pretty crazy and people were being quoted 30+ minute waits. Drink package challenge... RCI was the loser today :)

We used Rome Private Excursions for three ports last June: La Spezia to Pisa/Florence, Naples to Positano/Pompeii and Civitavecchia to Rome. Excellent experiences all around on our timeline and flexibility, would definitely recommend. One thing I will say about booking privately (not with RC) is to check reviews on other websites here, Trip Advisor, etc. These private companies know one miss posted on social media would be the death of their business, they take that extremely seriously!

Kinda funny that they didn't know when Thanksgiving 2019 was when this came out. Have since corrected the Nov2019 excluded dates. Glad my awesome MEI travel agent John was on it and had ours secured before they figured it out!