 Posts

19

Joined

Last visited
Recent Profile Visitors
The recent visitors block is disabled and is not being shown to other users.
Myisland's Achievements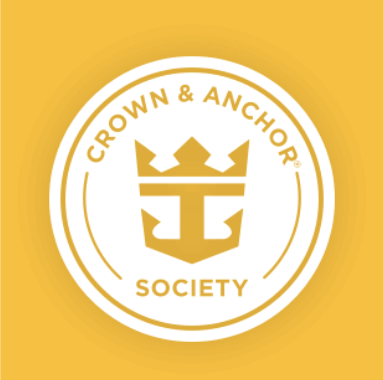 Gold (2/7)
11
Reputation
In January 2020 (I think, it could have been 2019) we stayed at the Sailport Waterfront Suites on N. Rocky Point Drive. The rates were good and the rooms nice (not luxurious, but comfortable). We wouldn't hesitate to stay there again. I believe they even have a Snooze & Cruise package. The snack bar/grill had great Cuban sandwiches. The sunset was magnificent and they even had a fire pit.

Hahahaha....all quite tame. The chime sound they used to make when it was "your turn for dinner (this was a long time ago)," the bing bong sound of the elevator makes, the chime they ring before an announcement or the sound the scanner makes when they scan your seapass card...take your pick?

Not sure if this helps.......A few days ago Marc Walker (CD on Allure) mentioned it was Capt. Shawn McDuff. Marc's FB page has gone inactive again so I can't reverify. it.

Marc's FB page is open.....type in Marc Walker Cruise Director in search box.

On Monday Marc posted on his FB page that he was heading back to Harmony mid May. The post has now disappeared from his FB page. Not sure why it was taken down.

We were on Oasis in May and ate in the Solarium Bistro twice. There was NO CHARGE except for the lobster and lamb. It was very good and a change from the main dining room. Appetizers and desserts are "buffet" style. You order the entree from the waiter and it will be served to you. They will bring you a receipt at the end of the dinner. There is a place for an additional "tip", if you so chose. My only "gripe" was that the 2nd day we were there, two large parties were also dining (22 people in each). Since the area is tiled, the noise was a bit of a factor. It wouldn't stop me from booking it again. We loved the Mediterranean appetizers.

I just checked my photos to see if I had one of the building, but I don't. It's now painted gray. I scanned in a map I had to show the building and marked in red where they had blocked off the Paseo for restoration.

We were in San Juan in May and did a self walking tour: http://www.puertoricodaytrips.com/old-san-juan-walking-tour-1/ There is a tourism office at the Old San Juan Jail. The building is called "La Princesa." They had several maps and the exhibit JLMoran mentioned. There was some construction on a section of Paseo, so we had to double back and ask for directions at the Tourism office to take a detour to El Morro. They were very helpful. Not sure if it's still being worked on, but you can check with them and save yourself some time. San Juan is an easy "walking" city. You'll have a great time. Unfortunately we had a very short time in port -- We got in a 8a and left at 1:30p ?.

Thanks so much. The link was so helpful! Karen

Have a chance to book aft facing corner cabins 9390/9690 or aft facing cabins 9392/9692 for a cruise in 2019 out of Port Canaveral. I know that "90" cabins have a door and round porthole (smaller balcony) and the "92" cabins have sliding doors (LARGE balcony). Can anyone recommend one over the other?

Not sure if would work with Club Royal booking. I was surprised it worked with a repriced booking. They gave the following number if there were any questions: 1-888-561-2234.

Not sure if this helps anyone.....I read on another site (CC) that if you take advantage of a "price drop" with an RCCL cruise it is counted as a new booking. I booked my May cruise on Oasis more than a year ago, but took advantage of a price drop last week. I wasn't sure if I cashed in my loyalty points with MyVegas if they would actually give me on board credit (my current price for the Oasis cruise is Central Park Balcony with Diamond discount and comes with $75 on board credit). Well decided I'd give it a try. Cashed in the points on Saturday, received an email from MyVegas, forwarded it to

[email protected]

with info requested, immediately received an acknowledgement that it had been received and on Sunday got an email that said "Congratulations we have added $100 on board credit to your cruise." I checked My Planner and there it was . Always nice to have that little extra to spend.

Thanks so much for the recommendations. We're now able to book reservations and we're going to give it try since it's "complimentary."

Wow this site is amazing!!! Nothing shows up on my cruise planner for my May cruise for optional dining venues. I ask a question about it and ......... VOILA dining options show up on my planner the next day !!!!! I call that INCREDIBLE!!! As an FYI, the Solarium Bistro is showing up as $00, but can't make a reservation on line yet.