Posts

228

Joined

Last visited
Neaxan's Achievements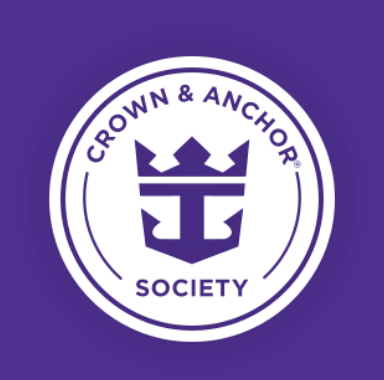 Diamond Plus (6/7)
453
Reputation
Our experience on the Symphony TA was that 12 nights were way too short to experience all the things we wanted to try on board. Bearing in mind that the Symphony TA only had two ports (Malaga and Port Canaveral) and the Wonder TA will have 5 (Palma de Mallorca, Valencia, Malaga, Cartagena, Nassau), I'm sure even 14 nights will feel like no time at all.

We did Croatia and Montenegro by RV. Both Kotor and Split are easily walkable. Just get in town and walk around. Not sure about Montenegro as we parked directly in the city, but you can use Uber in Croatia if your ship is far out from the city. Usually Uber are normal taxis but you save the hassle of ordering and paying them.

Due to COVID restrictions we switched from this cruise to the Wonder transatlantic. Hope you'll have fun and that Israel will be possible.

Best part of our visit wasn't the excursion but walking into town. There's a nice fort on the way and you'll cross the pontoon bridge which is brightly illuminated after dark. Willemstad is pretty to wander around. There's also a very small beach in town if you want to cool off without taking a taxi. It's called Punda Beach or Playa de los Venezolanos.

We're also on this sailing (switched from Odyssey Holy Lands to this). This will be our second TA, we already did the westbound TA on Symphony in 2018. Really looking forward to this, hopefully with 2 nights more we will manage to do everything we want on the ship Luckily we can sleep anytime anywhere so no need to find a quiet cabin.

Thanks for your input. Guess this will be a gamble. I currently have booked the package for 19,86 € (about 21 $) as it's down from around 23 € (about 24 $). As long as the onboard price is lower than 30 $, I'd save money by buying onboard. If it's higher (or the exchange rate less favorable) it's more expensive onboard. @Midwest Cruiser Interesting idea, but doesn't work out for us as we'll only be getting one Voom for one device. That's enough for being contactable and for hubby to watch soccer. Btw, before changing our booking from Odyssey to Wonder, we had Voom Surf & Stream for 13,21 € (about 14 $) per day... The current price is ridiculous.

We loved Wonderland on Symphony and are planning to do it twice on our next cruise. You should be a bit adventurous as they don't serve your run-of-the-mill food - it's just as advertised - imaginative cuisine. It's also helpful if you like seafood because quite a few of the appetizers are seafood. As for chosing what to eat, we let our waitress decide and it worked out great for us. If you want some ideas what to expect here's our first experience in Wonderland:

The current Voom Surf & Stream prices in the cruise planner are a bit steep for my liking (about 20 € per day) so I'm thinking if I should instead buy Voom onboard. The first five days of the TA we're in Spanish ports where data roaming is free with my current contract. So I'd love to know what the onboard price of Voom Surf & Stream is, maybe I could save some money buy only buying from day 6 onwards.

Following. We're also on the Wonder TA and if Royal/Spain relaxes the rules we'd like to get off and explore. If they don't, we'll just stay on board. I'll only start researching once it's clear we can get off without a test. Currently I've got enough research to do for our Sweden vacation in June

I bought one for my Mexico trip last year and it worked out great. No fogging, no trouble breathing. but I chose a special model with a CO2 certification. You'll have to take into account that diving is not possible with the mask as you don't exhale through the snorkel. Not a problem for me as I can get panic attacks when I can't breathe so I'll stay at the surface. Tbh due to my asthma I wouldn't be able to clean the snorkel of water by exhaling anyway.

We were thinking of the Interstate to St. Augustine but disembarkation will likely be pretty early so we have the whole day (minus a detour to Buc-ee's - after reading so much about it this is a must try). A1A and the drive to Sarasota look promising on the map, we'll do both if we can. Guess Everglades moves up on the list, I think we might try a kayak trip. We'll see if that leaves enough time for Key West - if not there's always next time Thanks for the suggestions!

Now that we've switched from a Holy Land cruise on Odyssey to the Wonder TA, we're looking for ideas of what to see in Florida. We'll be arriving in Port Canaveral on November 13th and leaving from MIA on November 19th. We've already visited KSC and Miami Beach on our last TA but that's it. We're not theme park fans so the mouse and Universal are not an option, though we might visit Disney Springs. My sister and my nephew are Disney nerds so pre-christmas shopping might come in handy. Other than that, Key West and St. Augustine are quite high on our list. If we're lucky with the schedule, I'll try to get us to a NFL game as hubby loves it. I'm not keen on it but I'll take one for the team. I'd love to read your suggestions for must-see attractions in Florida.

Don't know about Slovenia, but in Germany you can book directly with Royal. Repricing of the cruise is unfortunately not possible here but I was able to switch cruises and/or upgrade cabins without a fee as long as the new price was more expensive than the old booking. So if the cruise price drops much it might be an option to pay the same (or a few € more) and at least get a better cabin? As I don't book with a TA I was able to handle that by calling the Royal contact number for Germany. If applicable in Slovenia, your TA should at least be able to do that. Again not sure about Slovenia, but Cruise Planner purchases can be repriced by canceling and rebooking in Germany. Just read the terms and conditions, it should allow canceling up to a few days before the cruise.

Back on track with another Royal cruise. Rather than losing 450 € non refundable deposit (there is no refundable deposit option in Germany), we've changed our booking to the Wonder transatlantic starting 30th October 2022. At least I won't have to pay around 1000 $ for testing to see the ports. We'll just stay on board until Port Canaveral - I can visit Spain any time I want with our RV. Long story short: kindly add me to October 30, 2022 Wonder transatlantic. Thanks

I'm cancelling our October 7th Odyssey. The protocols are unfortunately completely unacceptable.