Posts

206

Joined

Last visited
Neaxan's Achievements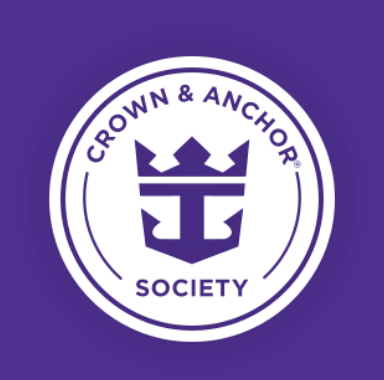 Diamond Plus (6/7)
425
Reputation
Unfortunately not in Germany so I'm hoping for next year. Got tickets for an Avatar concert in February.

Hope festivals and concerts will be back in 2022. I have a 3 year festival ticket for Summerbreeze that'll be in its 5th year in 2022 My favourite bands are Avatar, Parasite Inc., Amon Amarth, Jinjer, Children of Bodom (RIP), Caliban, Parkway Drive...

We lift & shifted to this cruise. Really looking forward to this.

You can feel it, though I think it's less noticeable compared to smaller ships. Feeling the pitching was nothing compared to seeing the real extent, especially on the jogging track looking back to the Aqua Theatre.

I only had this once - after a week-long Med cruise where we didn't get off the ship in any port. Land sickness lasted for several weeks, I felt horrible. In hindsight, I'm pretty sure it was due to the ship (AIDAperla) as I had no problems after the Symphony TA - that had way more movement and we were onboard for 8 or 9 days straight.

Marga reacted to a post in a topic: Odyssey of the Seas to sail from Haifa, Israel starting in May 2021

Neaxan reacted to a post in a topic: Odyssey of the Seas to sail from Haifa, Israel starting in May 2021

If you do Lift & Shift, you won't get any FCC (neither for the cruise price paid nor for your cruise planner purchases). You'll keep your original cruise price and get 100$ OBC for the cruise you shift to. The October Holy Land cruises are quite expensive at the moment, so if you booked for a favorable price, Lift & Shift should be the best option. If you're looking at the October cruises, you couldn't use your FCC for them anyway as the rules state that the FCC is only good until September 30th, 2022 sail dates.

Traveler reacted to a post in a topic: Odyssey of the Seas to sail from Haifa, Israel starting in May 2021

WAAAYTOOO reacted to a post in a topic: Odyssey of the Seas to sail from Haifa, Israel starting in May 2021

KristiZ reacted to a post in a topic: Odyssey of the Seas to sail from Haifa, Israel starting in May 2021

Apparently we're the only ones affected who are happy with the decision ? Our September 19th (Holy Land) cruise has been cancelled, but that gave us the opportunity for a lift & shift to October 7th 2022 with a waaay better itinerary. Keeping our old price is amazing as we've just saved about 1900 euros (2300 $) - that's UBP, UDP and a few shore excursions ?

My Odyssey September 19th 2021 has just been cancelled. According to the e-mail, Odyssey will NOT be homeported in Civitavecchia, but in Haifa instead and will only allow Israeli residents. At least we were eligible for lift & shift and have just switched to Odyssey October 7th 2022.

This is what you get when combining two words in one - although 3 consonants is due to the spelling reform of 1996. Before that, it was impossible to have 3 consonants in a row and you just dropped one when combining words - pronounciation is the same anyway. Oh the 'joys' of the spelling reform. I was in 7th grade when this started so I had to learn both. I still can't be bothered to write Delphin (dolphin) with f instead of ph.

The two bridges are usually the most iconic spots. Friesenbrücke Weener will be first, followed by Jann-Berghaus-Brücke Leer at noon. The dam (Emssperrwerk) is too late (0.30 am) and the shipyards lock is just too early (4 am).

It's a pity this won't be the event it normally is. We had planned to have a short vacation and watch the conveyance on the spot. Sadly, overnight stays are still forbidden, even in our own RV - and it's too far for a one day trip. German public-service broadcasting offered a live stream for the Spectrum conveyance, but I guess that's out of the question for the Odyssey conveyance as everybody is trying to keep the date quiet.

I'd take a Baltic Sea cruise over a Med cruise any day. Bonus point: even Royal has longer itineraries there (up to 10 days). You could even do a Baltic Sea cruise and a Med cruise - or a Norwegian fjords cruise. Flights from Stockholm to Barcelona or Rome take about 3 hours and flights in Europe are quite cheap if you don't need any bells and whistles.

It's Schiffstester Matthias Morr. He has also posted a VLOG of this cruise, that might be interesting to watch even if you don't understand German.. And you're correct, most drinks are included with TUI - here's an example of a bar menu to give you an idea. Btw, gratuity is also included and I'd rate TUI's MDR higher than Royal's. Can't comment on speciality dining as I've never seen the need to try it on TUI ?

Passengers were mostly compliant with the rules - way more compliant than you'd see on land. A few outliers here and there, but the only real problem was the meeting of the 3 "sisters" - the upper decks were quite packed. 1.5m distance wasn't always obeyed at that time and not everybody was wearing a mask as they were outside. Haven't seen any passengers with face shields, most likely because you had to have a medical exemption to use them instead of masks. Don't see many advantages for a face shield because you only had to use a mask where you couldn't keep a distance. Seating at bars and in restaurants ensured the distance, so once you were at your table (or at your lounger at the pool), you didn't need the mask. This also means you only wear the mask for short periods of time, so sweat shouldn't be too much of a worry. There is no smoking in the casino on German ships - just a dedicated smoker's lounge and dedicated areas on the upper deck. No different to other areas of the ship - masks when not distancing, not necessary at your table as they are already set at least 1.5m apart. Not sure about the whirlpool rule - hard to check as a passenger ? I know for a fact that people who weren't in the same travel group sometimes sat together at bars or restaurants, but TUI never stated an explicit rule about that. Don't see much of a problem there, as in Germany you're currently allowed to sit at a table with members of 10! different households - be it in a restaurant, a beergarden or in a bar.