In:
One person has reached the top echelon of Royal Caribbean's customer loyalty program that no one has ever gotten to before him.
Mario 'Super Mario' Salcedo just reached 10,000 points in Royal Caribbean's Crown and Anchor Society this past weekend.
By hitting 10,000 points, he is the the highest-level Pinnacle member who has sailed on over 900 Royal Caribbean cruises!
Super Mario was onboard Explorer of the Seas when it happened, and Royal Caribbean celebrated his incredible milestone.
To mark this special occasion, Mario celebrated onboard alongside crew, ship/shoreside leadership, including
Sean Treacy – SVP Hotel Operations
Linken D'Souza – Vice President Food & Beverage
Raimund Gschaider – Vice President Hotel Operations
Ken Rush - Director Entertainment Activity Programming  
Ed Eiswirth – Director of Beverage Operations
Toni Tomlijaovic – Captain
Julie Young – Hotel Director
Elvis Pinto – Cruise Director
Nancy Ramos – AVP Loyalty & Onboard Marketing
Courtney Brant – Director Loyalty Marketing
Abundance Boekenstein – Senior Manager Product Development
Sylvia Chougle – Lead Loyalty Systems
Michelle Illance – Senior AE Loyalty Marketing
Loyalty Ambassador: Justin Alducente
Guest Services Manager: Federico Rodriguez
Activities Manager: Moe Vatuloka
To reach this milestone, he cruises about 50 weeks a year and has been doing so for decades now.
His favorite itineraries are to the Caribbean, and his favorite stop is our private destination in Labadee, Haiti
How Mario became Super Mario
Mr. Salcedo became Royal Caribbean's top cruiser years ago, but he only got started in 2000.
His family moved from Cuba to Miami in the early 1960s to start a new life in pursuit of freedom and opportunity.
"We are eternally grateful to this country for having welcomed us with open arms," he said about moving to the United States.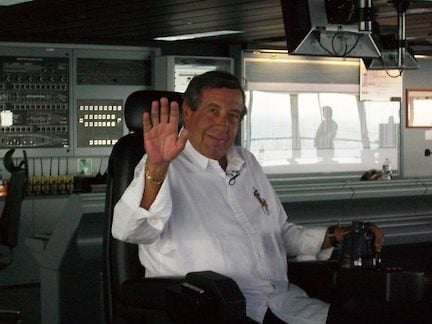 For the past two decades, Mario has been a full-time resident on Royal Caribbean, having sailed at this point on over 900 sailings.
Read more: Life at sea - An interview with Royal Caribbean's top cruiser, Super Mario
In 1997, Mr. Salcedo opened a small business managing investments for clients in 1997. That same year he took his first cruise and fell in love with the experience and began sampling different lines, regions, and itineraries.
Since then, cruising has become a way of life.
Since his first Royal Caribbean cruise in 2000, Mario has sailed exclusively on Royal Caribbean International ships around the world -- that's 22 years and counting!
His first ship was Voyager of the Seas, which caught his attention because of how massive the ship was and that got him hooked.
"The ship took my breath away. I had never seen such a grandiose ship. It was then that I became Loyal to Royal and accelerated my cruising pace rather dramatically."
"The internet cafes onboard enabled me to run my business online and cruise at the same time. So, I decided to make a transformative lifestyle change and live onboard full-time."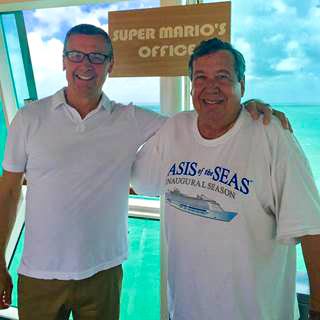 How long will we cruise? As long as he can.
"With so many friends and memories made out at sea over the years, I plan to continue cruising indefinitely so long as I'm in good health and having fun."
Mario's favorite cruise memory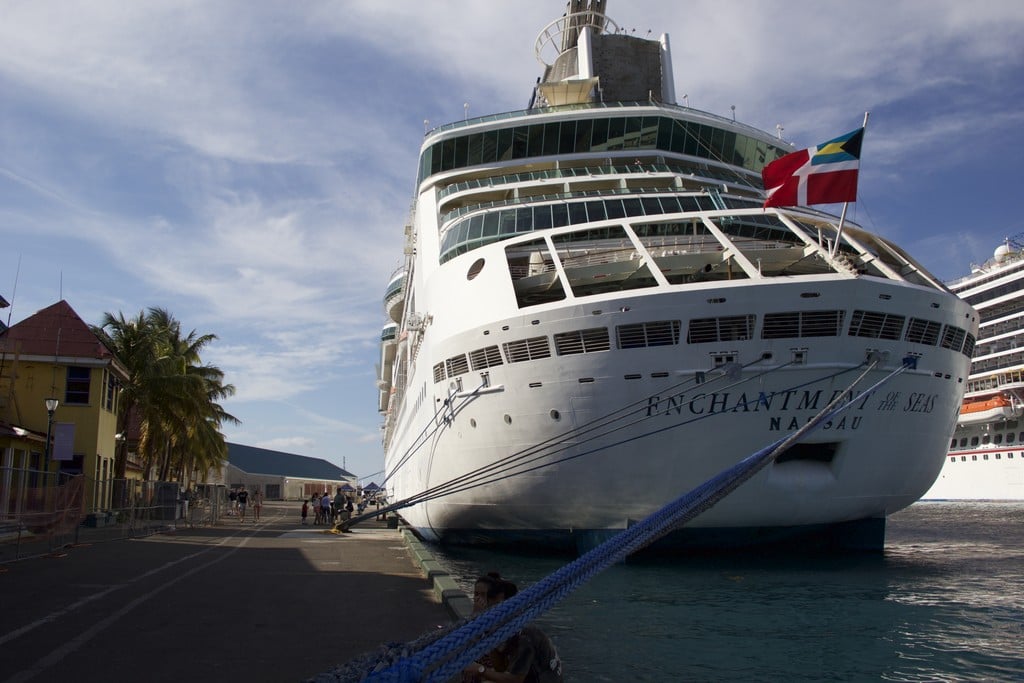 Mr. Salcedo shared recently the answer to what is his most memorable cruise memory.
"Without a doubt, the 'hurricane evacuation' cruise onboard Enchantment of the Seas in September 2017.
Hurricane Irma was headed towards South Florida packing maximum winds of 150 mph. Evacuation orders were issued, but there were no flights, car rentals, or hotel rooms. Bottled water and essential items ran out quickly and even gasoline was scarce. Miami's residents were essentially trapped.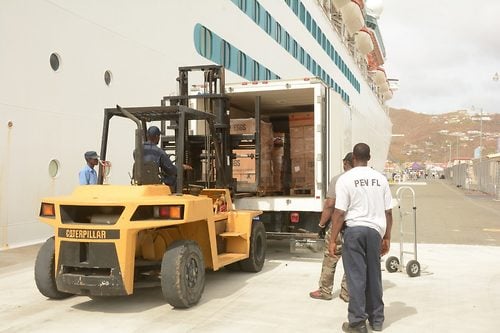 A famous CEO came up with the brilliant idea to offer Enchantment of the Seas to the Miami-based shoreside employees and their immediate families as a means of quick, safe, and free evacuation.
I believe the ship carried nearly 3,000 employees and families as she sailed out of Miami and out of harm's way for a 4-day cruise to nowhere. I may have been the only real guest onboard.  
That sailing gave me the unique opportunity to meet, chat, and socialize with many shoreside employees. It was a new and truly unforgettable experience.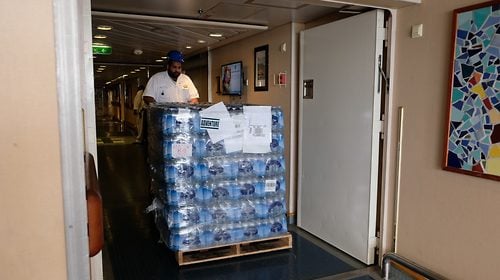 I love the onboard crew, but this unplanned encounter with the shoreside employee population was unlike anything I'd ever experienced."