In:
When you think of working remotely, a cruise ship may not be the first setting that pops into your head. However, with the latest technology updates on certain ships, maybe it should be.
The FCC recently approved the use of Space X's Starlink service on cruise ships. A few weeks ago, we cruised on Royal Caribbean's Freedom of the Seas to put Starlink to the test.
In our review, we noticed that the Wi-Fi speeds were better than any other at-sea internet we've used before, making it the best option we've used to stay connected while cruising.
It's not clear if Royal Caribbean will continue to offer Starlink, or if/when it will be added to other ships. For as long as they do offer it however, it opens the door for remote workers to efficiently work from a cruise ship.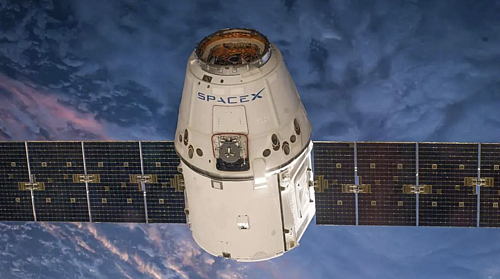 Freedom of the Seas offers 3 and 4 night cruises to the Bahamas, leaving from Miami, and offers plenty of space for those needing to get some work done. These shorter weekend cruises are the perfect way to try out a cruise for the first time, or a new ship. It also provides a great opportunity to try working remotely from a new location.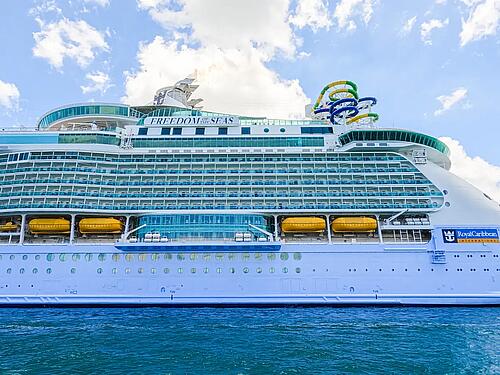 For our sailing, our option to purchase internet was the same as the Voom packages, offering Surf & Stream, and Surf packages.
We recommend purchasing the Surf & Stream internet package if you'll be using any video conferencing while working. If you only need to check your email or use a chat system, like Slack or Google Chat, the Surf option should work well.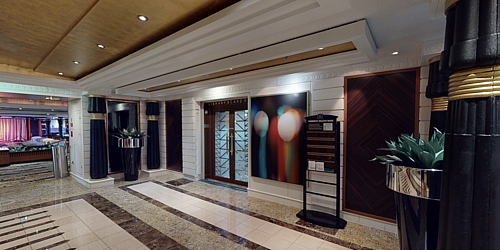 When looking for somewhere quiet to take meetings or focus, the best place we found to work was the Library / Card Room. This smaller room often goes unnoticed by other cruisers, meaning you'll often find yourself a quiet room with few other people.
Some of our other favorite spots to work from were the Star Lounge, Viking Crown Lounge, and the outside seating areas on Decks 4 & 12. While most of these spaces don't have activities during the day, we recommend checking the cruise planner prior to settling in to be sure you won't have any surprise disruptions while you work.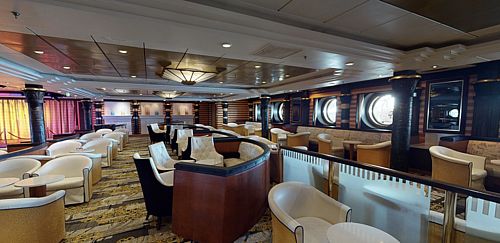 With the addition of Starlink, most of the ship had strong connectivity, and was much more reliable than we had ever experienced before.
Our interior stateroom did have some buffering when logging onto a video call (primarily due to our cabin being further from a wifi hub), but we were able to load, stream and surf without issue.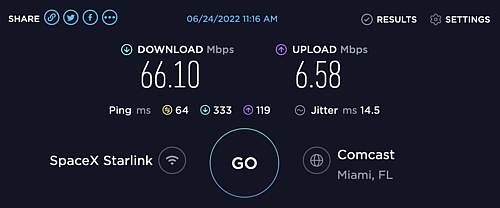 One of the biggest frustrations on other ships we've experiences is trying to use the internet while sailing between ports of call. With the other at-sea internet offerings, it would take minutes for a single web page to load, and we didn't even consider trying to stream any videos.
Starlink gave us the ability to bypass these struggles, and ensure that we were connected regardless of where the ship was located.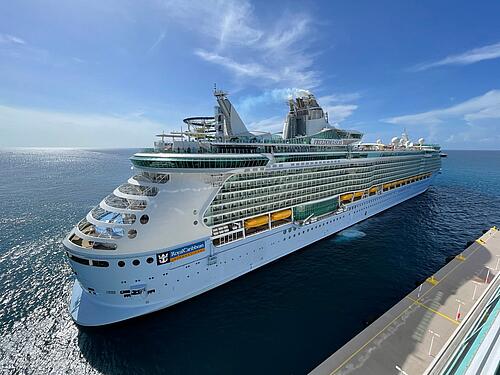 With the ability of being able to work and connect seamlessly during the day, enjoy all of the activities in the evening, and wake up somewhere new every morning, Freedom of the Seas may just be the best place to work remotely now.