In:
We already know Freedom of the Seas will begin test cruises in June 2021, but are revenue cruises already planned as well?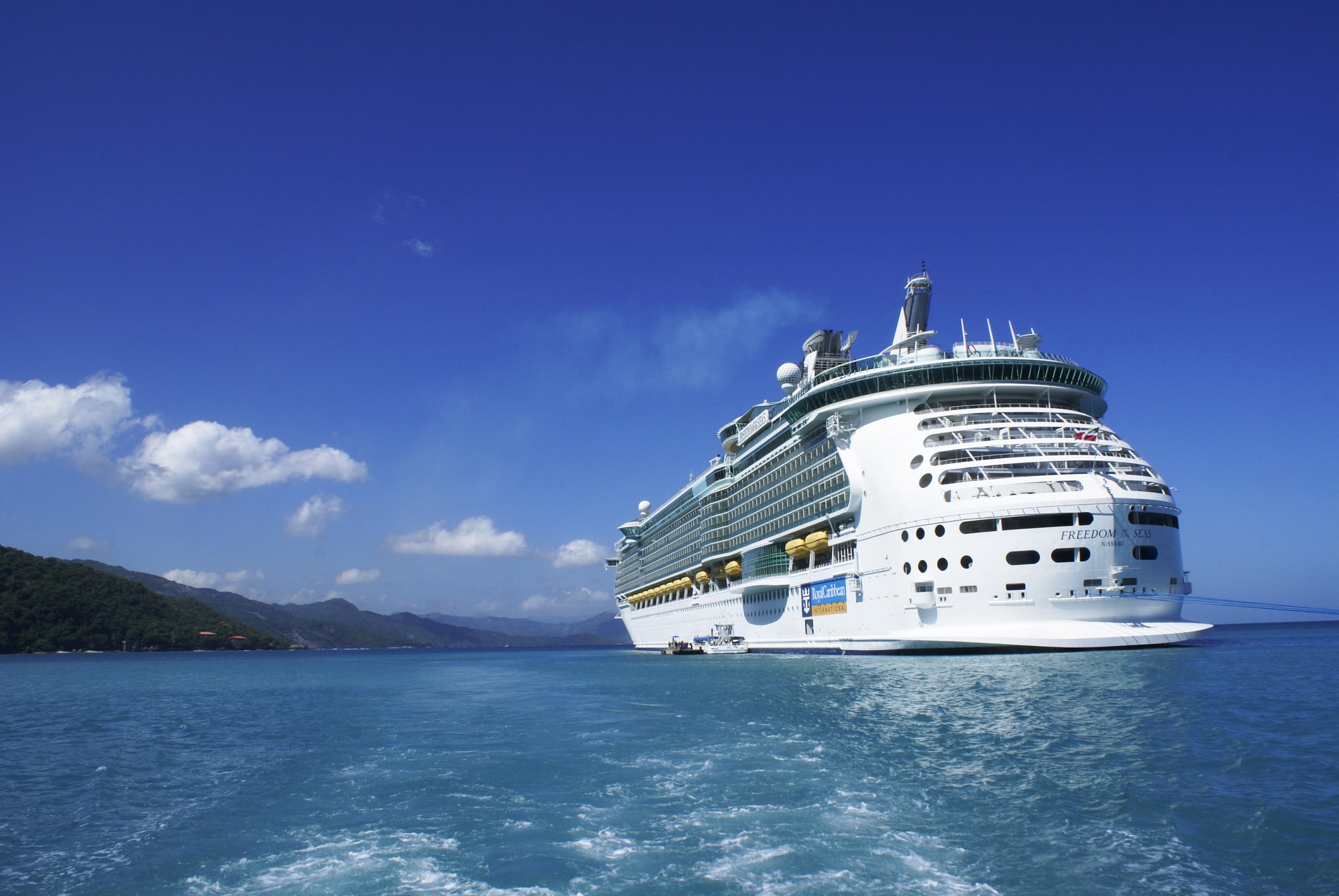 A week ago, Royal Caribbean announced it would start test cruises on its first ship to get approval from the U.S. Centers for Disease Control and Prevention (CDC), Freedom of the Seas.
Friend of RoyalCaribbeanBlog @UltimateCruiseNews spotted on the Miami Dade County cruise ship schedule at PortMiami listing Freedom of the Seas cruises, beginning on July 2, 2021.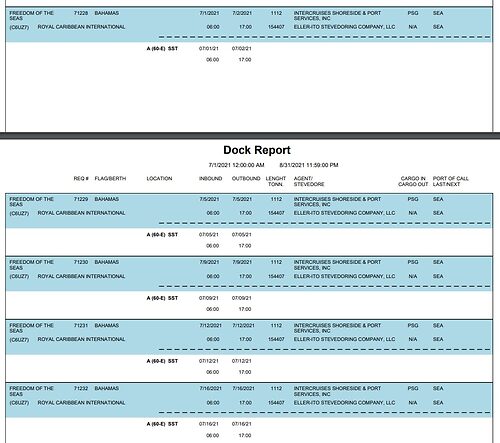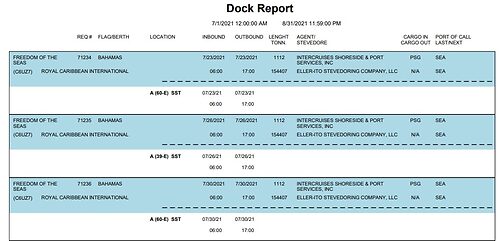 The schedule seems to have Freedom of the Seas offering 3- and 4-night cruises from PortMiami through the month of July.
In addition, the Royal Caribbean app shows very similar dates for Freedom of the Seas on its schedule.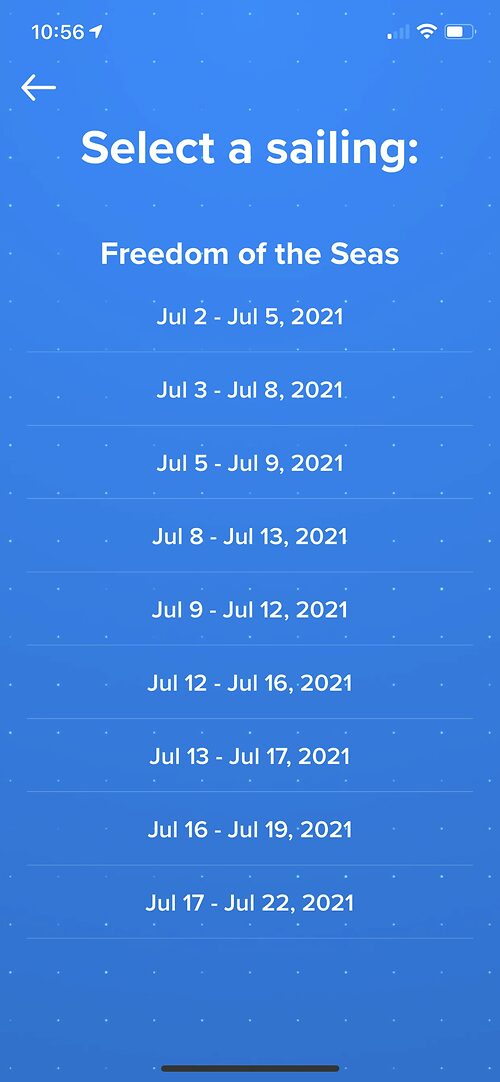 Royal Caribbean has not cancelled its July sailings across the board, and still has bookable cruises on Freedom of the Seas from Cape Liberty, New Jersey on the cruise line website.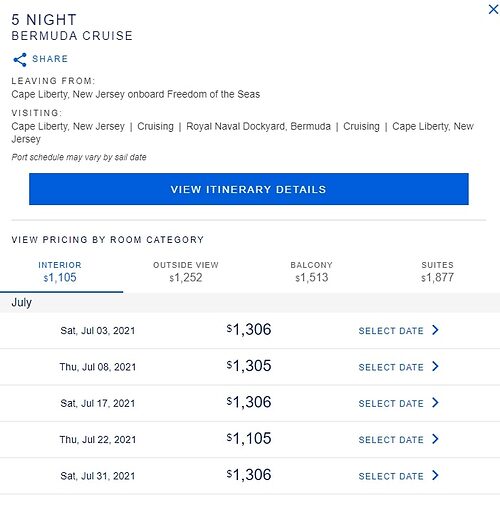 Royal Caribbean has not made any announcement about a redployment for Freedom of the Seas, but the schedule might shed light onto what could be coming.
In comparing the Royal Caribbean app dates to the PortMiami schedule, as well as what is listed on Royal Caribbean's website, it seems the app has both sailings loaded in at the moment.
Of course, the docking schedule does not contain much information in the way of determining what the intent is for the ship. Could these sailings in July be revenue cruises? More test cruises? A mistake by the county?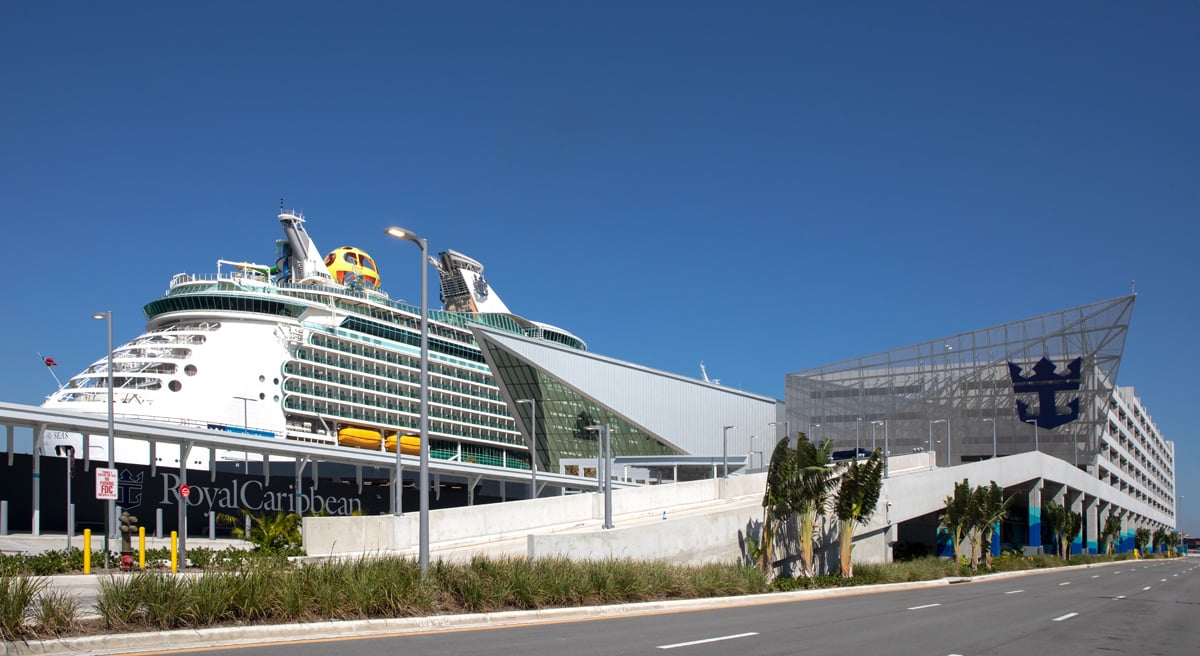 Freedom of the Seas will definitely be conducting test cruises from PortMiami between June 20-22, 2021, and that is reflected on the schedule.
Simulated voyages (also known as test cruises) are when cruise lines can operate ships with volunteer passengers in order to prove their new protocols work.
These are not cruises you can book, but rather, are limited voyages where a cruise line invites certain unpaid volunteers to help go through all the necessary steps and procedures to ensure cruise ships can be run safely.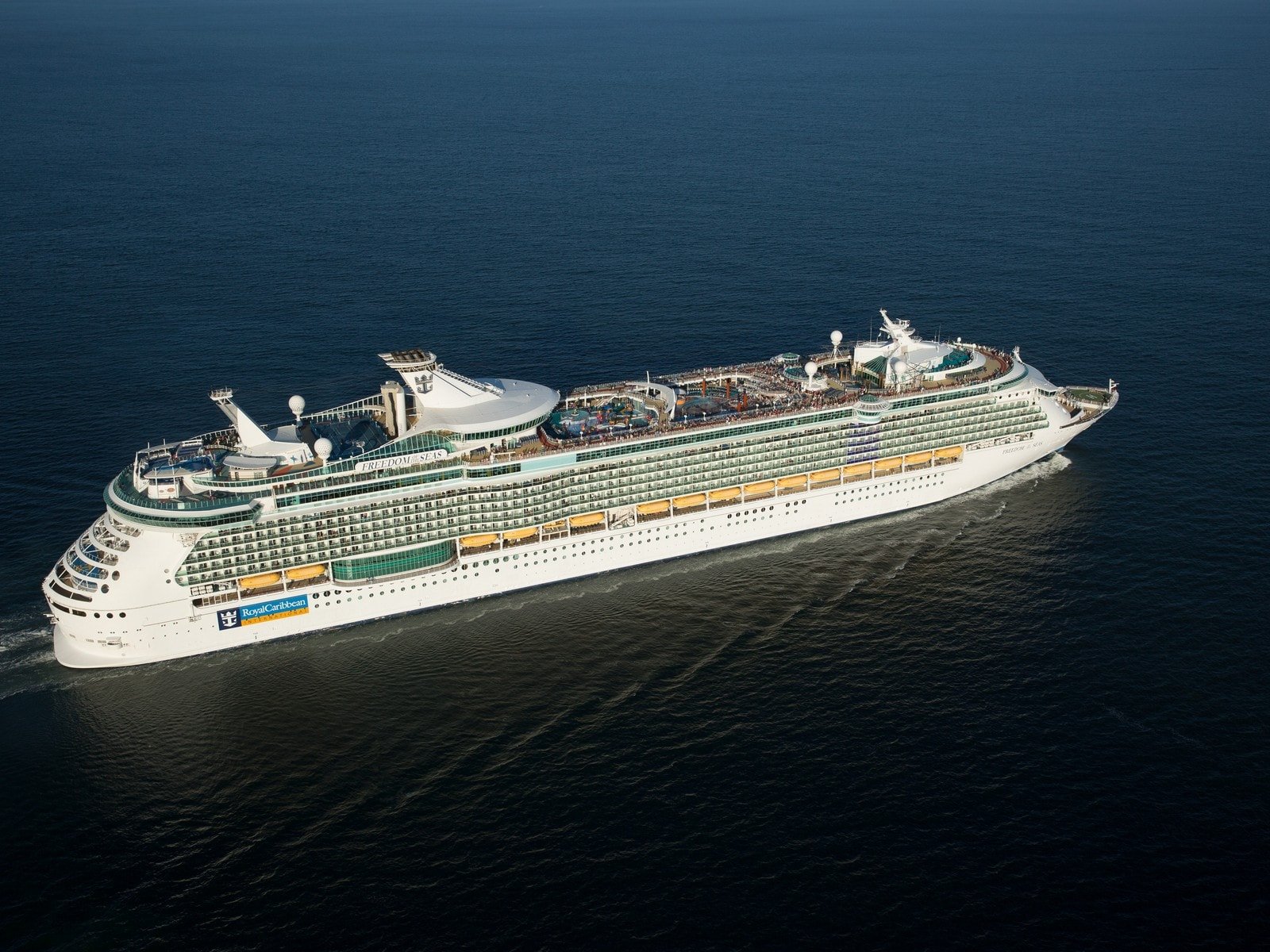 Each cruise ship needs to be approved by the CDC in order to conduct test cruises.
As to how accurate the July sailings listed are, and if they are the precursor to Royal Caribbean announcing revenue cruises remains to be seen.
In March 2021, the Port of Los Angeles website listed Navigator of the Seas on their schedule prior to Royal Caribbean making their own announcement.
Los Angeles pulled down their schedule for a short time until Royal Caribbean made their formal announcement.