In:
If you are among the many that dream of Royal Caribbean returning to the West Coast of the United States, there is a brand new juicy rumor perfect for you.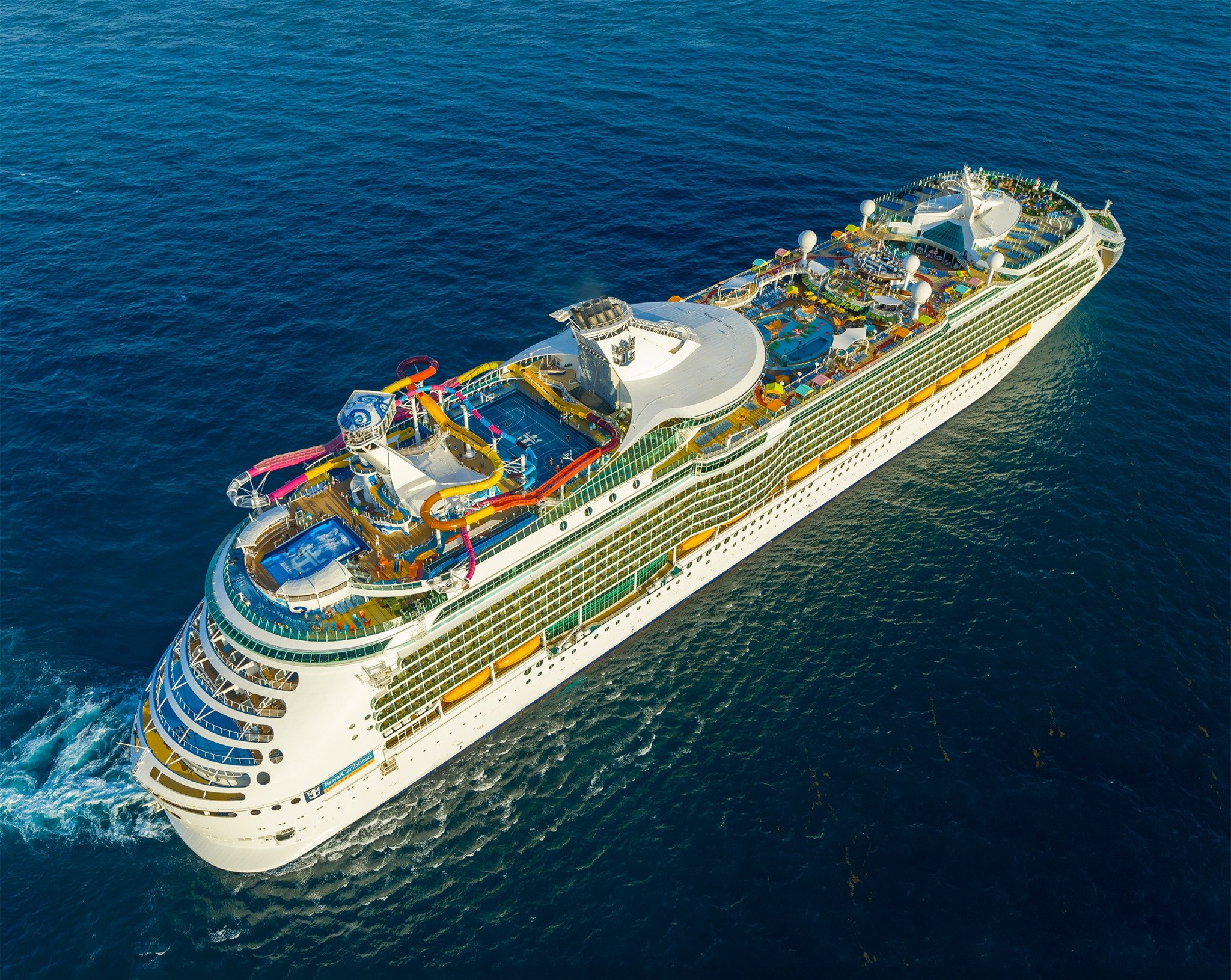 The Port of Los Angeles website shows regular sailings for Navigator of the Seas in November and December 2021.
Mostly three and four night sailings are listed (with at least one 7-nighter in late November), with sailings beginning October 29, 2021 and going through the end of December 2021.
The Port of Los Angeles schedule does not have the 2022 schedule online yet.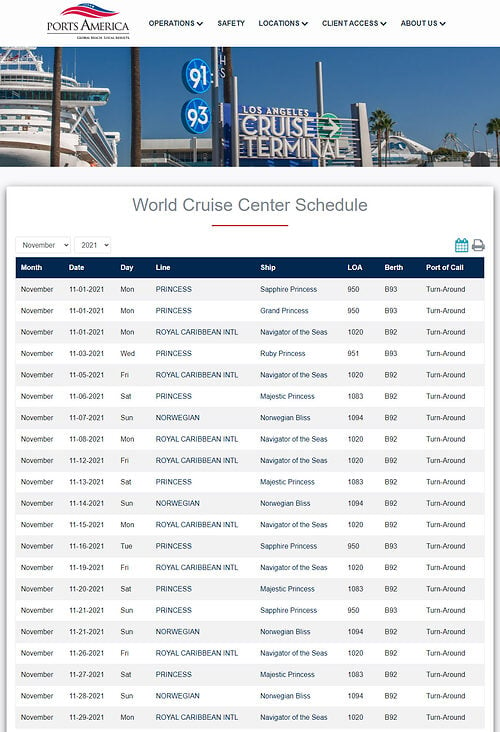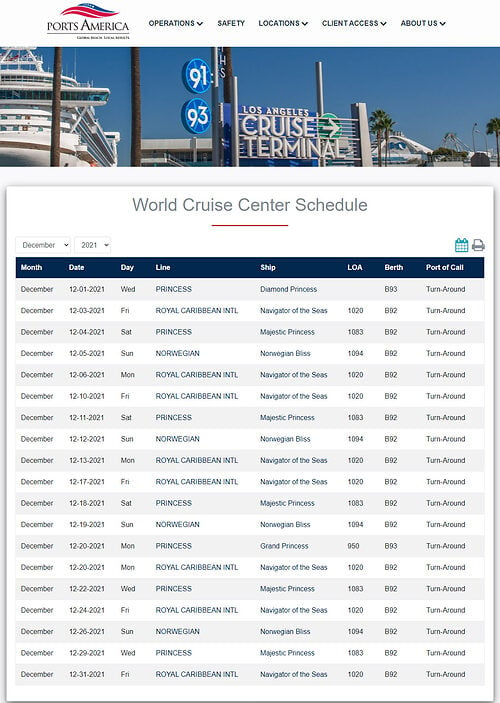 Royal Caribbean has not made any announcement about returning to Los Angeles, but the schedule might shed light onto what could be coming.
Furthermore, Navigator of the Seas has been conspicuously absent from any of the new 2022-2023 itineraries that Royal Caribbean has released thus far.
Want more circumstantial evidence?
Royal Caribbean tweeted out a photo on March 1 of El Arco de Cabo San Lucas, on Mexico's west coast.
Some places just hit different. pic.twitter.com/DX6JiHQJWs

— Royal Caribbean (@RoyalCaribbean) March 1, 2021
It has been 10 years since Royal Caribbean offered regular sailings out of Los Angeles. Mariner of the Seas was the last Royal Caribbean cruise ship to be based in Los Angeles, and she was repositioned in 2011 due to bigger profits elsewhere and violence in Mexico.
Before we get too ahead of ourselves, this is not the first time the Port of Los Angeles website has shown a Royal Caribbean ship on the schedule.
Back in January 2020, Voyager of the Seas appeared on the schedule beginning in June 2021 and running through December 2021.  Those sailings have since been pulled down, and Royal Caribbean never confirmed plans for Voyager to call Los Angeles home.
Why isn't Royal Caribbean cruising from the West Coast?

It has been 10 years since Royal Caribbean offered regular cruises from somewhere in California, so why is that?
There are a few reasons, but it mostly has to do with logistics and profits.
During the 2017 Royal Caribbean's President Cruise, Royal Caribbean International President and CEO Michael Bayley answered this exact question about returning to California.
He talked about the challenges of offering cruises from the west coast.
"When you look at, for example, consumer research on how people view some of that, some of these destinations, which we do, then there's a little bit of concern over going to some of the destinations that we can go to if we sailed out of L.A."
"To move the ship through the canal around South America, leaving it in California to sail out of, say San Francisco going north, we don't think there's enough demand for that."
"We think it would work for one or two cruises. But you've got to move the ship back. And, you know, we've got big ships. So they believe the costs of operating these ships is phenomenal."