In:
Four days from now, I will be boarding Ovation of the Seas ready to take on my most anticipated sailing yet: a 7-night Alaska glacier cruise leaving from Seattle. This particular sailing is Royal Caribbean's final Alaska sailing of the 2021 season.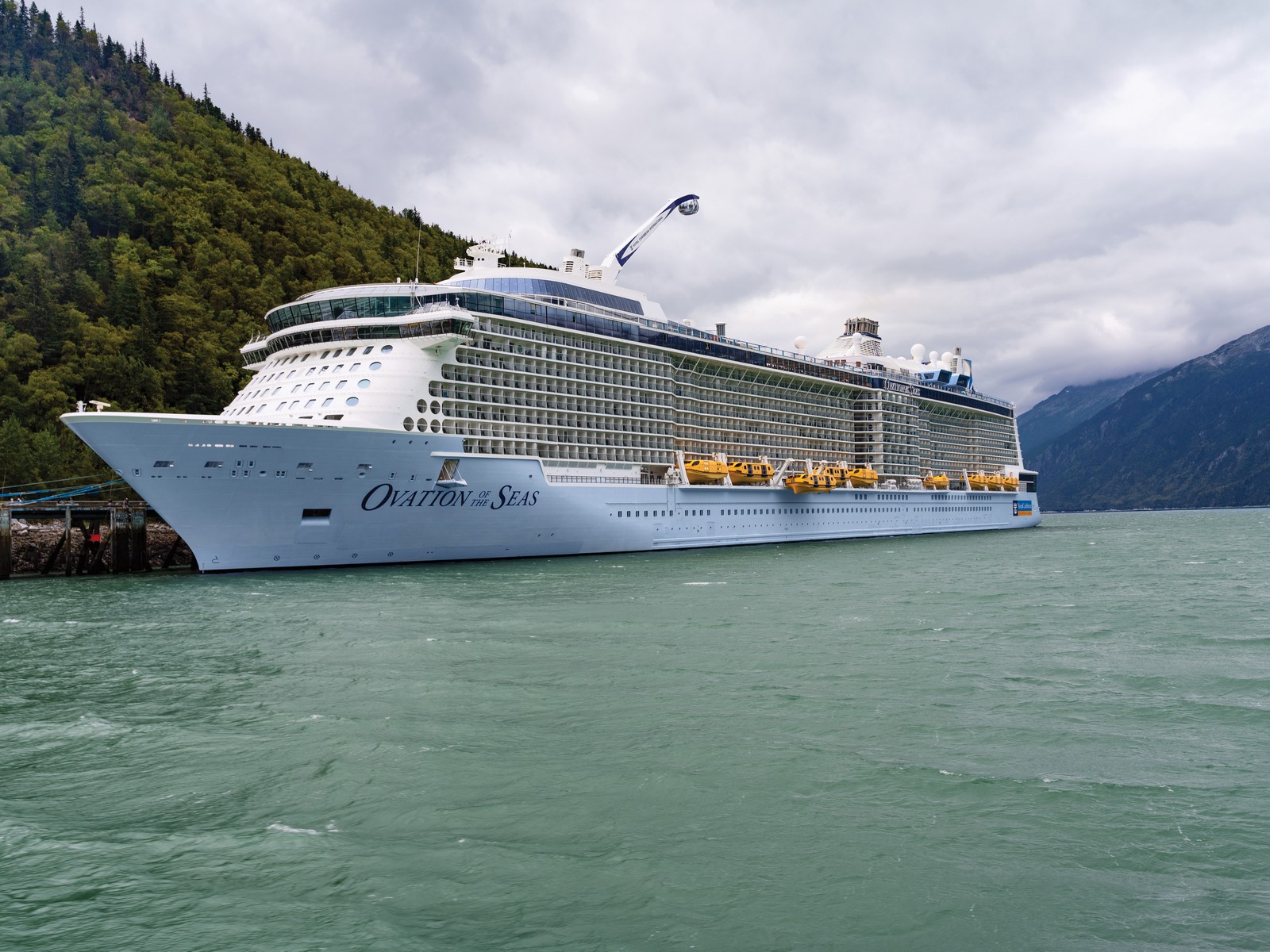 Each day, I will be live blogging here to share with you what it is like to go on an Alaskan cruise on a Royal Caribbean ship. Whether sailing through the Alaska inside passage, hopping onboard a train through the mountains, or enjoying the views from onboard, it is certainly going to be one epic adventure.
The Cruise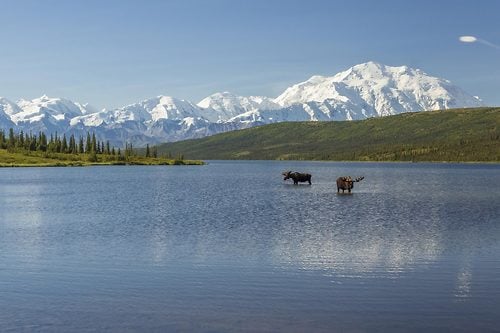 I am expecting a totally different experience on an Alaskan cruise compared to my Caribbean sailings in August and September. From sand and sunshine to glaciers and snow, the landscape and ports of call in Alaska are, of course, much different than the Caribbean.
Our seven-night sailing departs from Seattle on Friday, October 8th and brings us to three ports. We will dock in Juneau, Skagway, and Sitka, Alaska.
In addition, we will spend a morning sailing around the Endicott Arm & Dawes Glacier. While we don't get off the ship that day, I am excited to hopefully catch some stunning views of the glacier.
Read more: Top 10 tips for planning your Alaska cruise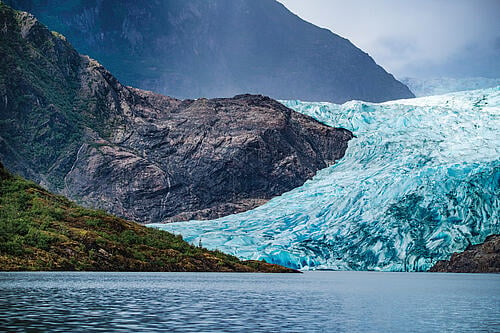 This will be my first time on Ovation of the Seas, a Quantum-class ship built in 2016. If Ovation of the Seas is anything like the Odyssey of the Seas, which I was on last month, there should be a plethora of both indoor and outdoor locations onboard to view Alaska's scenery.
Weather-wise, October is not necessarily the most ideal time to go on an Alaskan cruise. I am fully prepared to be flexible in case of any itinerary changes and unpredictable weather. That being said, the snow capped peaks and the possibility of seeing the northern lights are two benefits of sailing to Alaska later in the season.
Read more: What is the best time to cruise to Alaska?
Stateroom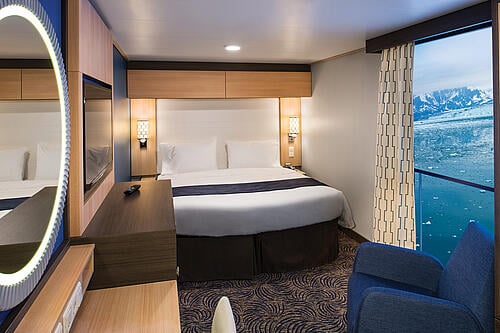 I will be staying in an interior room with a virtual balcony. This is my first time having a virtual balcony, so I am looking forward to comparing Ovation's interior cabin experience with the interior cabin I stayed in on Odyssey of the Seas last month.
When I booked this cruise one month ago, Royal Caribbean was not charging a single supplement fee. As I am bringing my dad along for this Alaskan adventure, this worked in our favor. We were able to book two separate interior cabins for around the same price of staying in the same cabin together.
This is one of the benefits of booking a cruise with a travel agent or at Next Cruise onboard. I did not see any advertisements or notices on Royal Caribbean's website stating that the single supplement fee was waived. If I had booked it myself, I likely would have just booked one room for the two of us without knowing about this great deal.
The Itinerary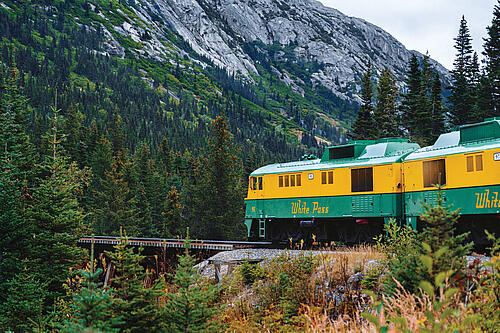 With three ports, one half-day sailing to the Endicott Arm & Dawes Glacier, and two seas days, the itinerary has a good mix of time on land and at sea.
Alaskan cruises offer really unique shore excursions and activities, so I spent quite some time researching what I wanted to do in port. As I have never been to Alaska before, I wanted to experience a good mix of historical, cultural, and outdoors activities.
I decided to book Royal Caribbean shore excursions in both Skagway and Sitka. In Skagway, we booked the "White Pass Scenic Railway," a two and a half hour journey on the White Pass and Yukon Route Railroad in a vintage train car. The tour also includes a guide that will share stories of the Klondike Gold Rush.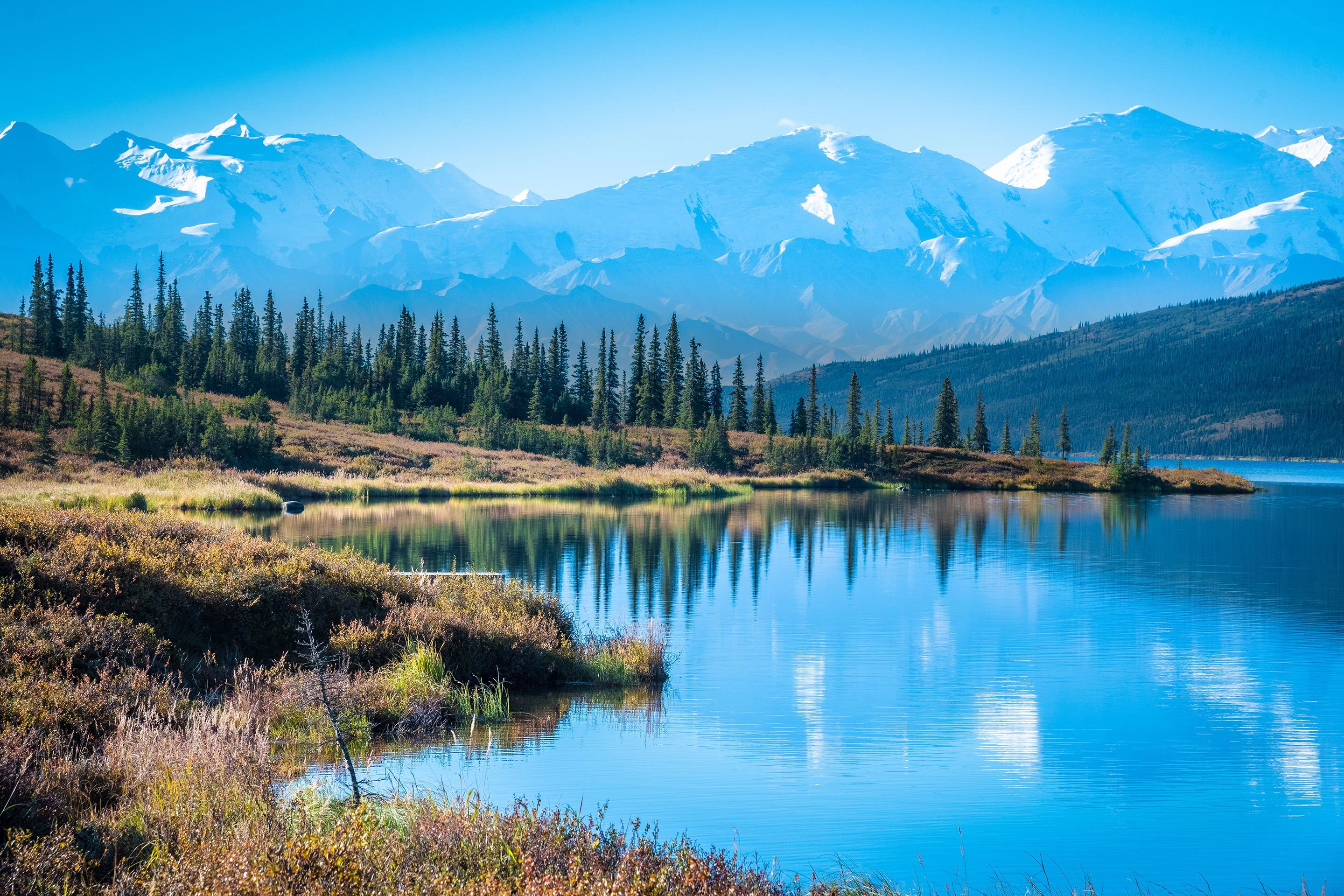 In Sitka, we booked the "Best of Sitka" tour. This is a three and a half hour tour that visits the Fortress of the Bear, Sitka National Historic Park, and the Alaska Raptor Center.
The days in Skagway and Sitka are fairly long, which should allow for plenty of time to explore the towns independently after the shore excursions end.
I do not have anything booked in Juneau, but plan to get a taxi to visit Mendenhall Glacier and do some hiking, weather permitting. 
Read more: How to choose the right Alaska cruise itinerary
What's Next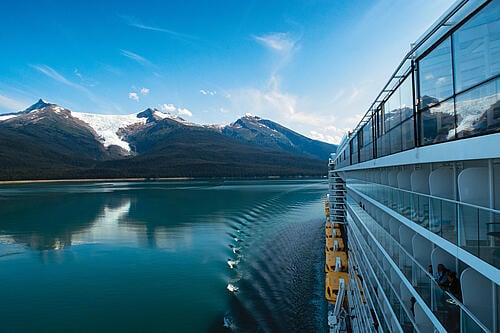 When my Ovation of the Seas sailing begins on Friday, October 8th, I'll be sharing updates on the blog. Be sure to follow the Royal Caribbean Blog Facebook page so you can receive updates when a new live blog is posted.
In addition, I will be filming an extensive full ship tour of Ovation of the Seas and videos highlighting the ports of call. Make sure you are subscribed to the Royal Caribbean Blog YouTube Channel to be notified when we premiere these videos.
I am interested to hear your thoughts, tips, and experiences cruising in Alaska! Feel free to comment or ask questions on this blog post and our Facebook page.
Stay tuned for exciting updates from Alaska; I can't wait to set sail!