In:
Royal Caribbean has updated its health protocols for cruise ships sailing from Florida in August.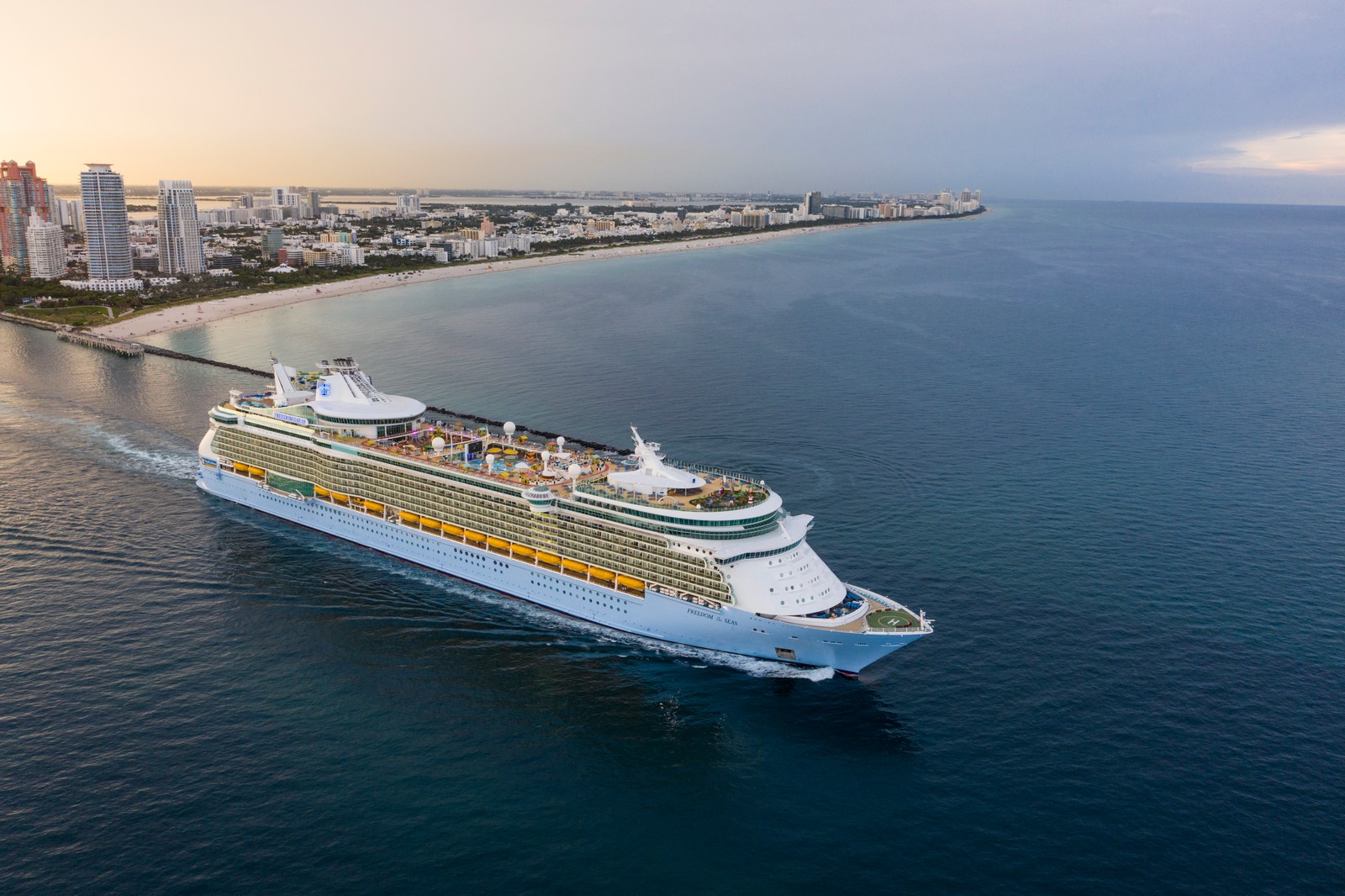 The line had previously posted some protocols for August sailings, but updated passengers booked onboard with a full set of health protocols, which include face masks, social distancing, vaccine requirements and more.
The new protocols highlights protocols for both vaccinated and unvaccinated guests on sailings departing Florida homeports in August 2021. 
If booked guests do not wish to follow these protocols, Royal Caribbean says they are happy to provide them with a refund or move their sailing into the future when circumstances may have evolved.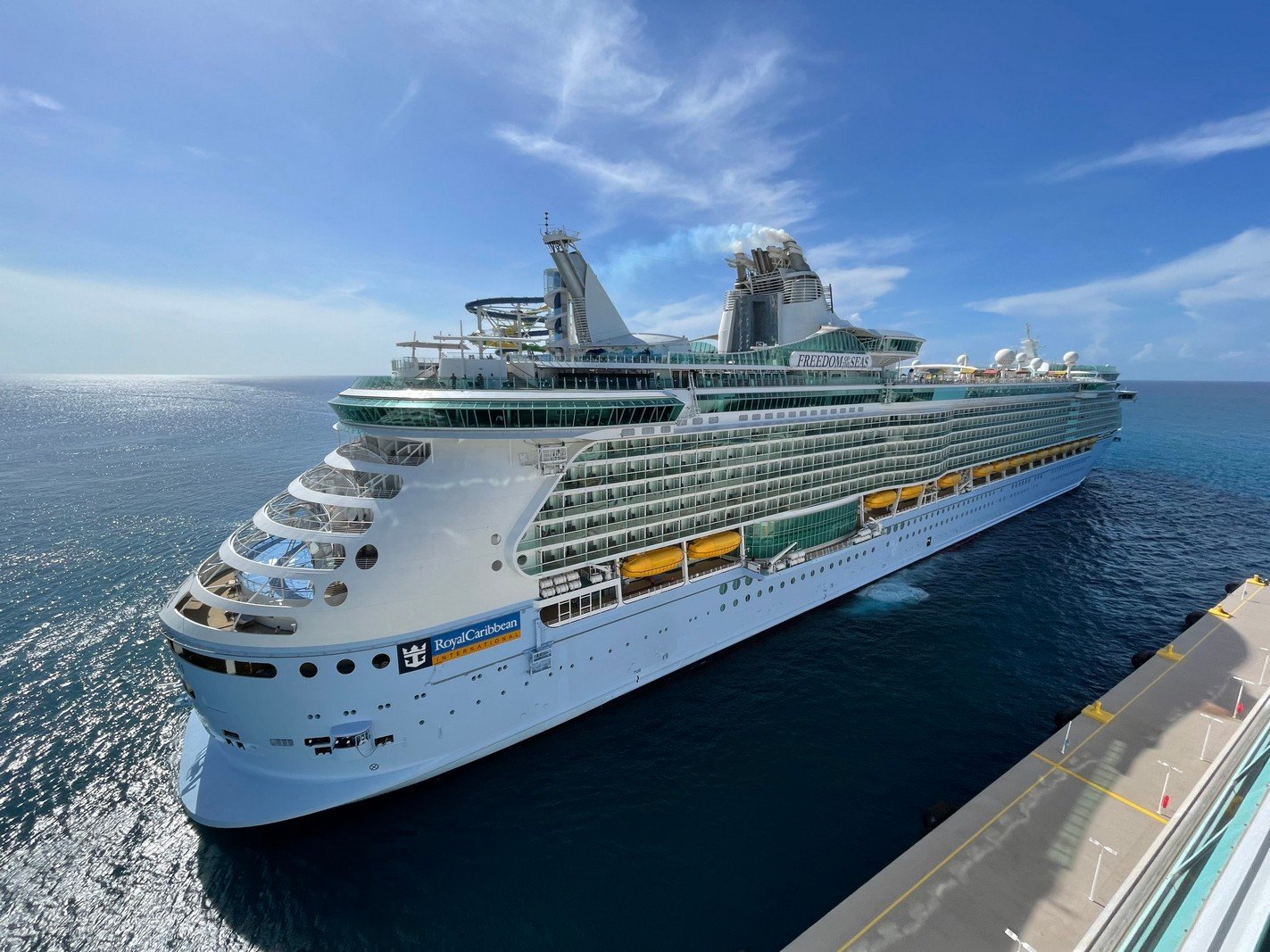 The cruise line says these new protocols are especially important to unvaccinated children who are between the ages of 2 and 11.
Vaccine requirements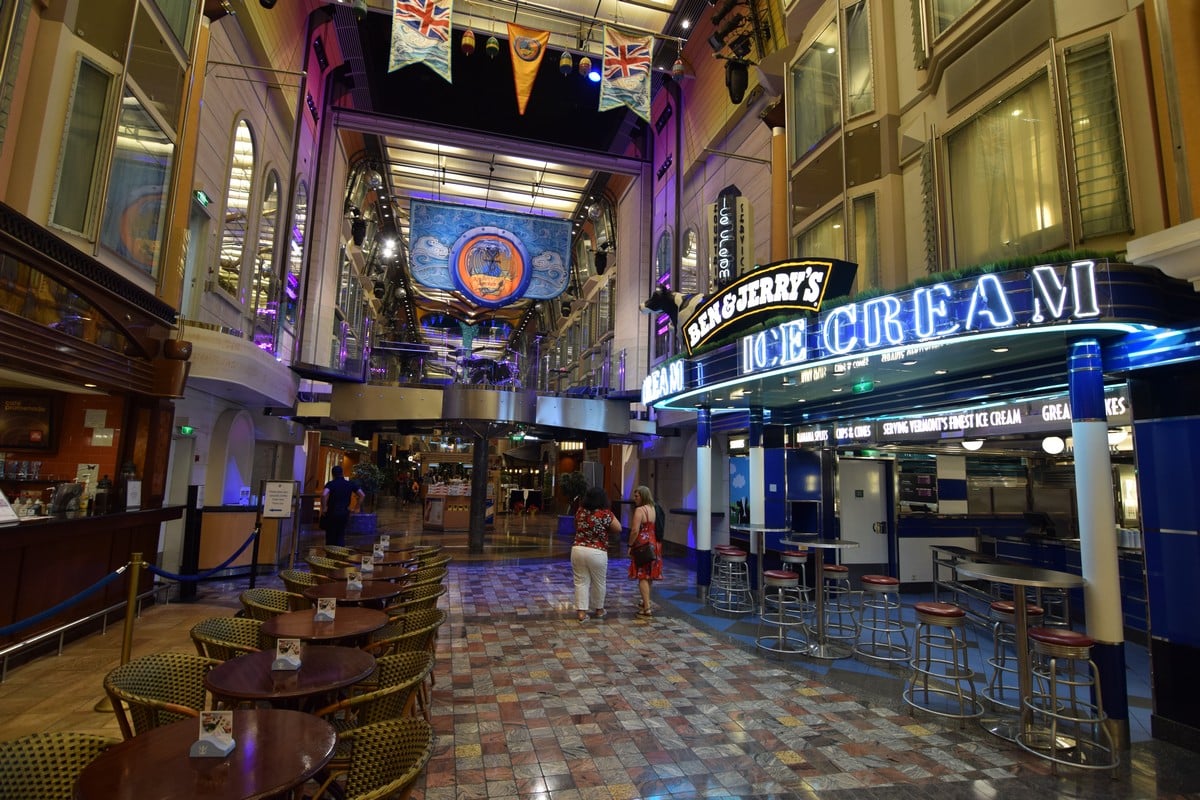 Royal Caribbean says it, "strongly recommends" all guests 12 years and older be fully vaccinated which means:
The final dose was given at least 14 days before sailing.
Proof of vaccination, such as the U.S. Centers for Disease Control and Prevention's (CDC) COVID-19 vaccination record card, will be presented.
Fully vaccinated guests have no further testing or insurance requirements to sail.
Unvaccinated Guests 12 and Older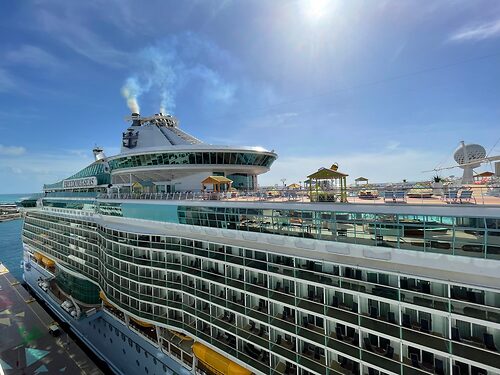 Guests who are 12 years and older and do not have or are unable to provide vaccination documentation will be considered unvaccinated and will have additional testing at their own expense and must follow health and safety protocols described below, including:
Negative results from a pre-arrival PCR test for COVID-19
A PCR test at the terminal
Onboard antigen testing
Mid-cruise antigen test (on 6+ night sailings)
Disembarkation antigen test
Travel insurance requirements
Shore excursions required to visit ports
Additional health protocols onboard 
Unvaccinated guests ages 2 to 11 years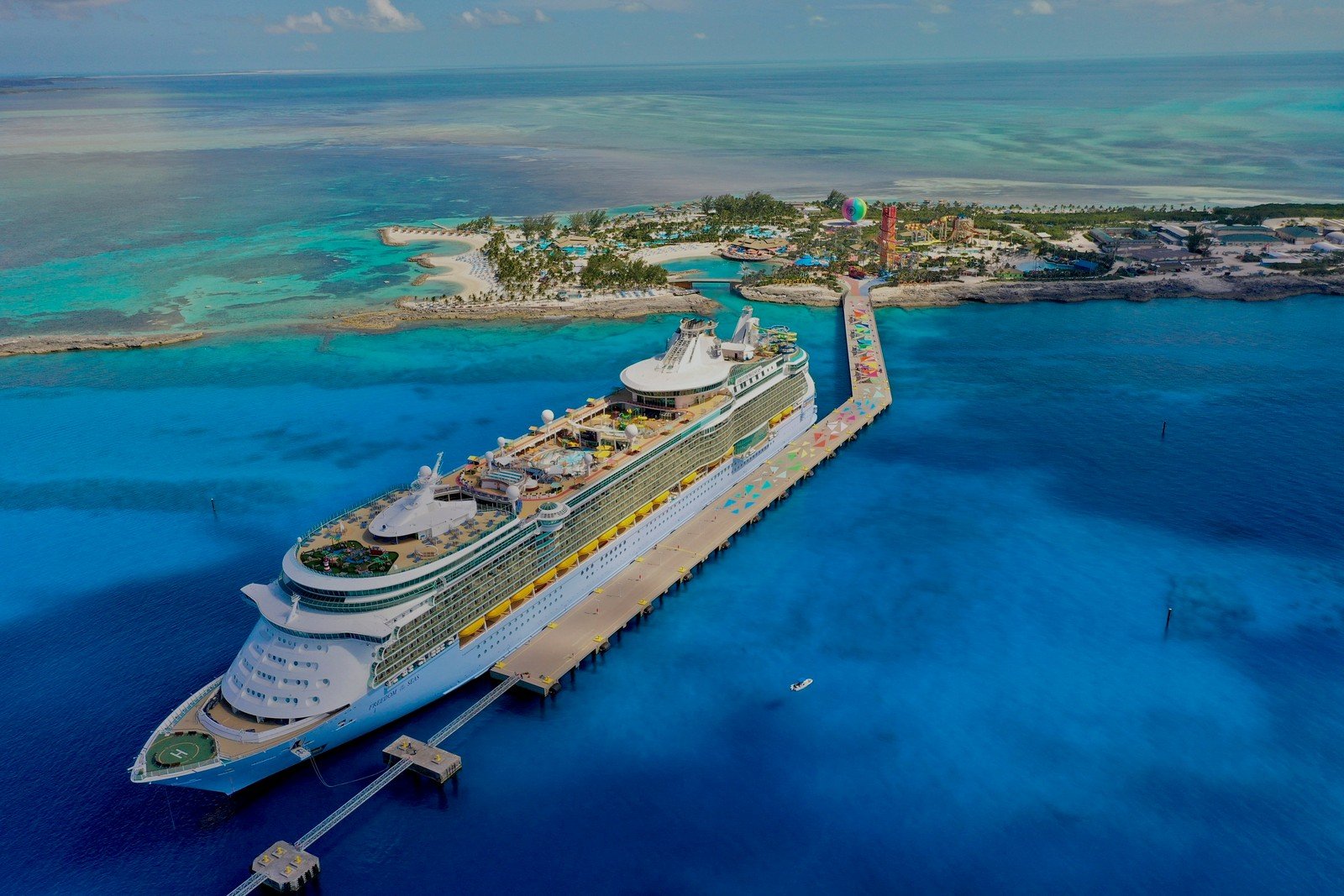 Children not yet eligible for the vaccine will undergo additional testing at no additional charge, as well as additional health and safety protocols, including:
A PCR test for COVID-19 at the terminal
Onboard antigen testing
Disembarkation antigen test
Shore excursions required to visit port
Additional health protocols onboard
Mandatory insurance for unvaccinated adults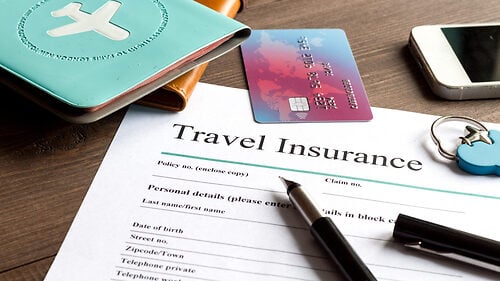 As previously reported, each unvaccinated guest 12 years and older departing from a Florida homeport on a Royal Caribbean International cruise must provide proof of a valid insurance policy that has a minimum of
$25,000 per person in medical expense coverage and
$50,000 coverage for emergency medical evacuation and no COVID-19 exclusions.
The insurance policy must name the unvaccinated guest as the policy holder or beneficiary and may be purchased from a travel insurance company of the guest's choosing or through the Royal Caribbean Travel Protection Program, which includes this coverage. Insurance is required for sailings from August 1 through December 31, 2021 (except for bookings made between March 19, 2021 and June 28, 2021).
Face masks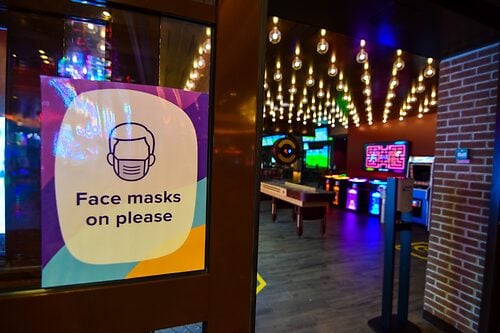 When indoors, CDC guidelines require all guests 2 years and older to wear masks unless they are actively eating or drinking. 
In designated areas of the ship meant specifically for vaccinated guests only, masks can be removed.
Masks are not required in their stateroom when they are with their traveling party, outside on the open decks, or at Perfect Day at CocoCay, unless in a crowded setting.
Rules for areas of the ship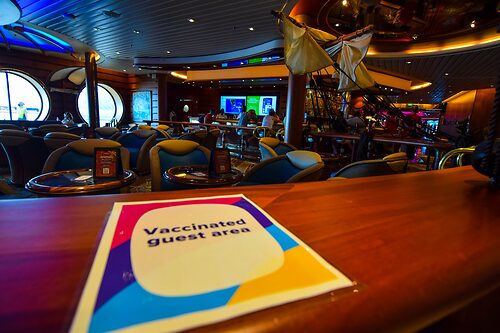 Dining: For Main Dining, Royal Caribbean will designate areas for everyone, including parents and unvaccinated children, and areas for vaccinated parties only. My Time Dining will not be available to parties that include unvaccinated guests. Some specialty restaurants will be open to everyone, while others will be for vaccinated parties only. If your clients prefer a buffet, Windjammer will be open to everyone for breakfast and lunch, and the food will be served by our crew. Royal Caribbean recommends that you make dining reservations via Cruise Planner before the cruise or the Royal Caribbean app once onboard. Grab-and-go cafes will also be available for everyone. ​
Bars and Lounges: Many bars and lounges will be open to everyone and others will be available to vaccinated guests only. There will be crew stationed nearby and signage to help direct guests.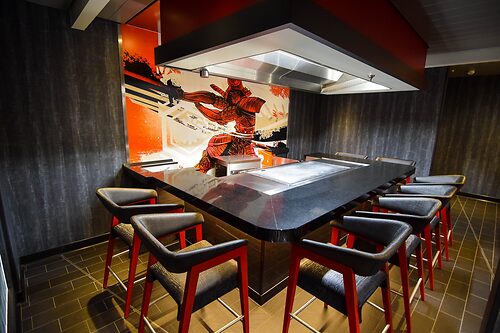 Casino: Given the casino's physical constraints, there is not enough space to accommodate everyone. Given most of our adult guests are vaccinated, the casino will be open to vaccinated guests only.
Fitness and Spa: The Fitness Center will have dedicated operating hours for everyone as well as hours reserved for vaccinated guests only. Salon services will be available to everyone but given the enclosed space and longer length of spa services, the treatment rooms used to provide facials, massages and other services will only be available to vaccinated guests.
Entertainment: Entertainment venues will offer spaced seating and more showtimes throughout the cruise. Select showtimes will be for everyone and other showtimes for vaccinated guests only. Reservations can be made once onboard using the Royal Caribbean app.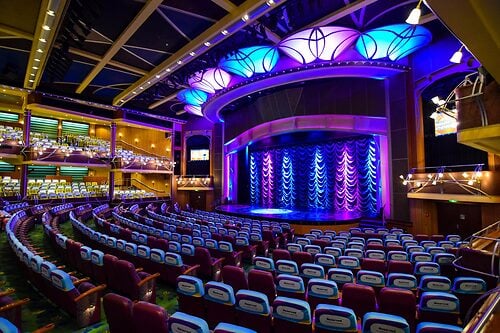 Diamond Lounge for Loyalty Members: The Diamond Lounge will be open and operating at 50 percent capacity to allow for physical distancing.
Adventure Ocean and Teen Lounges: Youth spaces will be open to all children and teens.
Shore Excursions
Fully vaccinated parties have the choice of booking a shore excursion or visiting freely.
Parties that wish to go ashore and include any unvaccinated guests, including parents traveling with unvaccinated children, must book a shore excursion through Royal Caribbean.
Vaccinated parents wishing to go ashore freely can drop kids off at Adventure Ocean and reserve time for their child on the day they wish to go in port.
Other protocols
Check out health protocols from other ships already announced: