In:
When Royal Caribbean restarts sailing on its first cruise ship back in service, a few areas of the ship will be unavailable to unvaccinated passengers.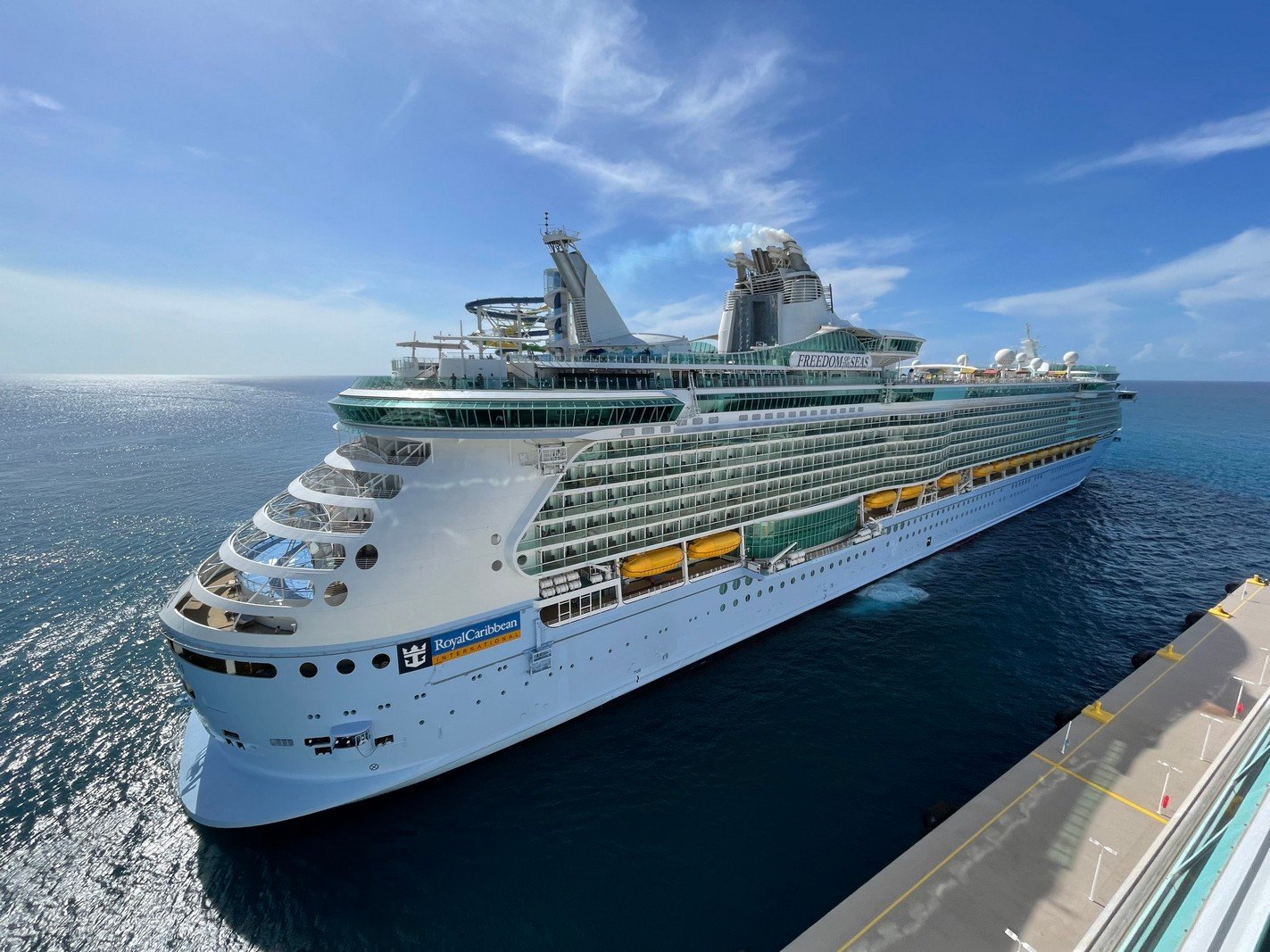 Freedom of the Seas will sail from Miami on July 2, and Royal Caribbean has updated its website with a list of places on the ship that are available to vaccinated or unvaccinated passengers.
Royal Caribbean says all cruise companies sailing from U.S. ports are guided by CDC regulations which currently govern many aspects of cruise ship operations. 
Guests who have been vaccinated against Covid-19 will have full access to venues onboard, and won't need to wear a mask at vaccinated-only venues. 

This list of areas unavailable to unvaccinated passengers applies to Freedom of the Seas from Miami in July 2021 only. Royal Caribbean has not announced a list of venues similar to this list for other ships yet.
Unvaccinated guests have access to the turquoise colored boxes and not to the white boxes. 
Your SeaPass card will be required to access lounges, shows and dining venues.
Vaccinated guests will receive a wristband and those who are unvaccinated (or choose not to disclose if they are) will have a hole punched in their SeaPass card.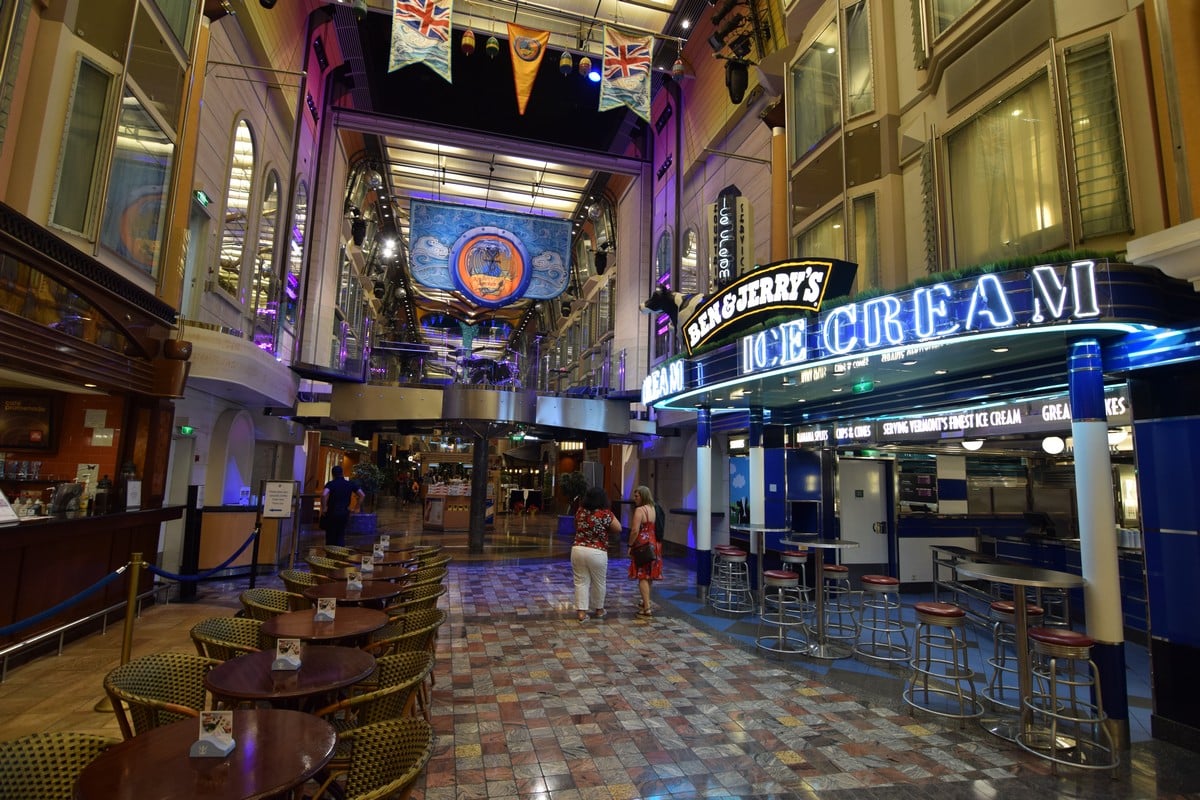 The concept of areas specifically for those vaccinated is not new, as the cruise line previously announced such plans.
According to its website, Royal Caribbean says it thinks most guests will be vaccinated, and primarily children will make up the majority of unvaccinated passengers.
"On your sailing, most guests (and all our crew) will be vaccinated and those that aren't are primarily children."
"Travel parties with vaccinated and unvaccinated guests, such as parents with kids, should stick to those venues marked unvaccinated, when together."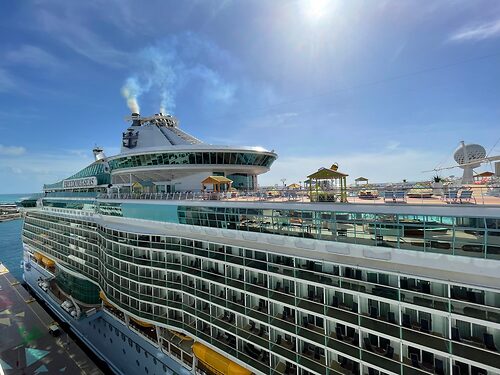 It is important to remember the protocols will likely change often with changes to onboard rules throughout the summer and fall.
Volunteering to show vaccination status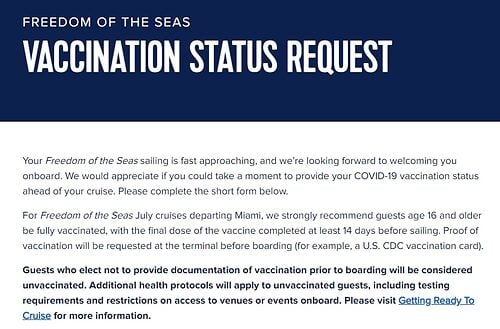 Due to Florida law, Royal Caribbean cannot ask if a passenger is vaccinated or not, so it is up to the passenger to inform the cruise line if they are vaccinated.
For guests sailing on the July 2nd Freedom of the Seas cruise, an email was sent to allow them to submit their vaccination status.
Unvaccinated guests 16 years of age and older will need to undergo an RT-PCR test administered by an accredited laboratory of the guest's choice, and taken within three days of sailing.
Royal Caribbean will require documentation of a negative result for this test prior to embarkation. All costs for this test are the unvaccinated guest's responsibility.