In:
Royal Caribbean cruise ships have been coming into Florida ports regularly for the past couple of weeks, and today we have a look at two fan favorites.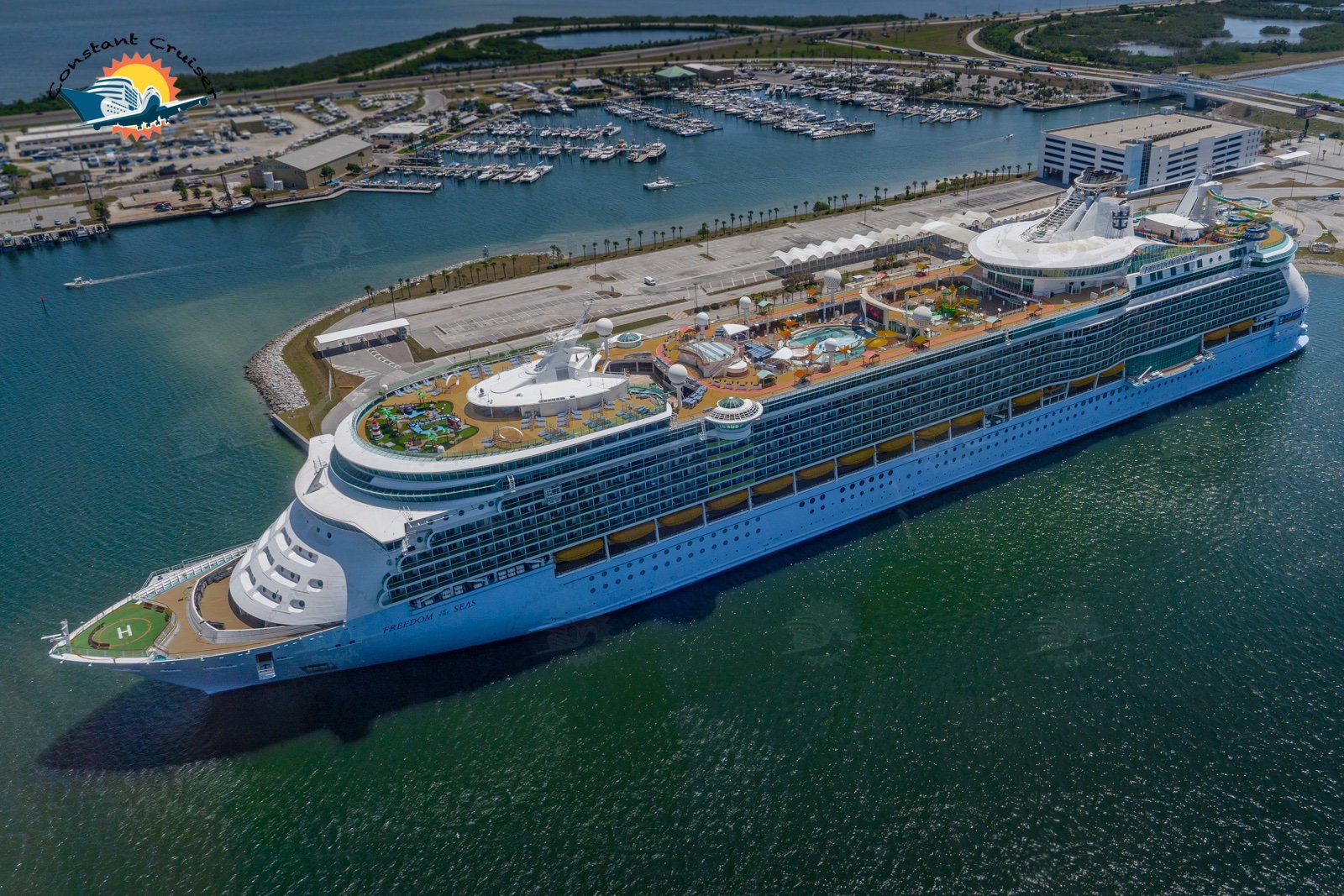 Port Canaveral saw Mariner of the Seas and Freedom of the Seas both arrive this week.
Each ship is coming in to get its crew members vaccinated, which is part of Royal Caribbean's overall strategy of getting all of its crew members vaccinated in preparation for cruises to restart.
Constant Cruiser shared aerial photos he took from a helicopter with RoyalCaribbeanBlog, so that everyone could enjoy a nice look at these lovely ships.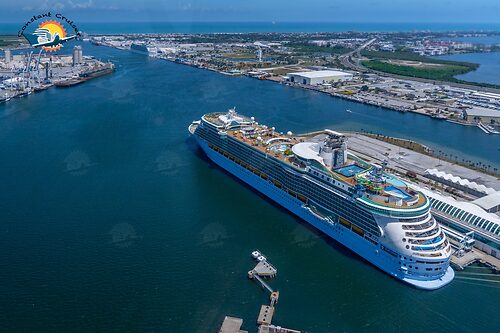 Royal Caribbean recently announced restart plans for both ships, on top of getting approval for test cruises to begin.
Freedom of the Seas will lead the charge for Royal Caribbean when she becomes the first cruise ship to conduct test cruises and subsequently restart sailings in North America.
The U.S. Centers for Disease Control and Prevention (CDC) gave permission for Freedom of the Seas to conduct test cruises from PortMiami on June 20-22, 2021.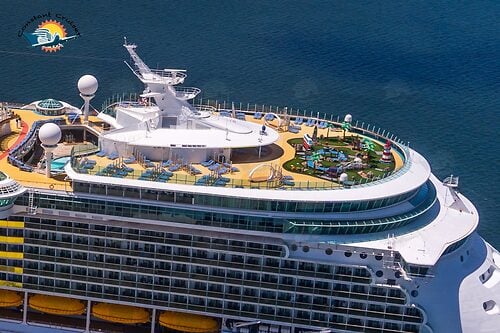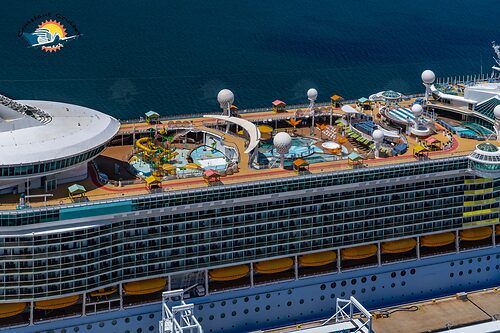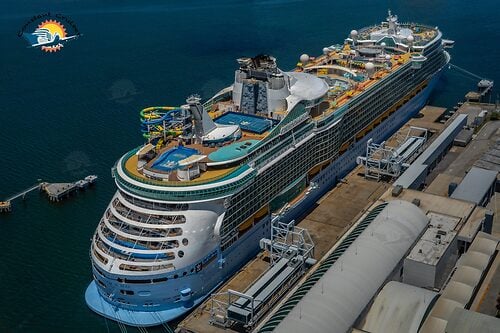 Each cruise ship needs to be approved by the CDC in order to conduct test cruises.
Simulated voyages (also known as test cruises) are when cruise lines can operate ships with volunteer passengers in order to prove their new health protocols work.
After that, she is scheduled to begin sailing with passengers on July 2, 2021 from PortMiami on short Caribbean cruises to the Bahamas and Perfect Day at CocoCay.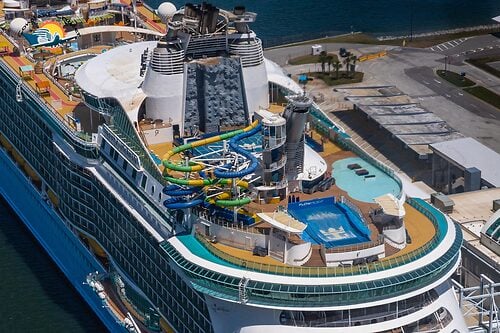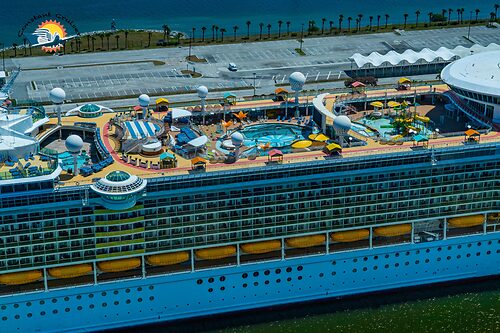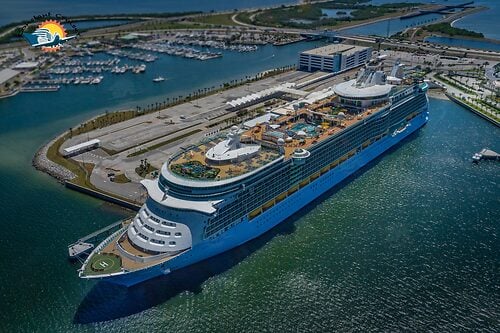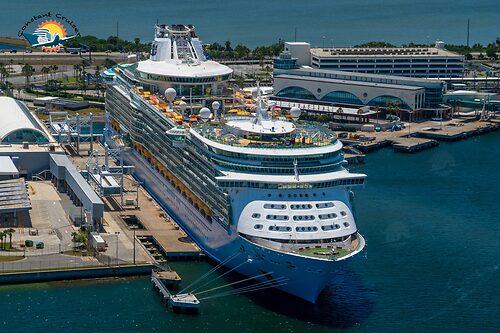 Mariner of the Seas just received permission to start test cruises last week, and will begin her simulated voyages on August 1, 2021.
Royal Caribbean plans to start revenue cruises on Mariner of the Seas from Port Canaveral, beginning on August 23, 2021.
Just like Freedom, Mariner will offer short sailings to the Bahamas.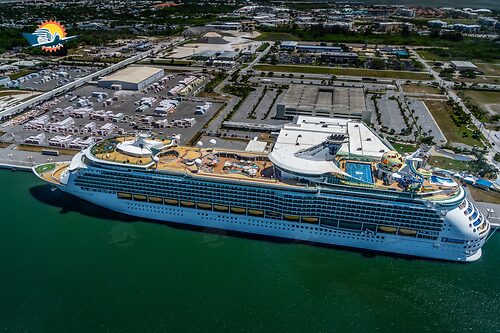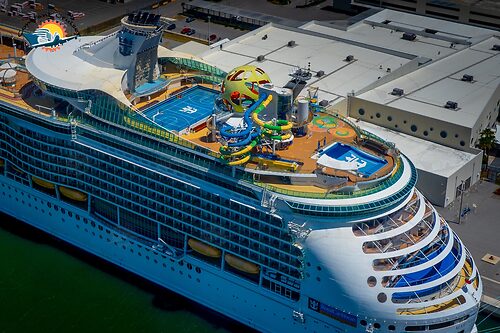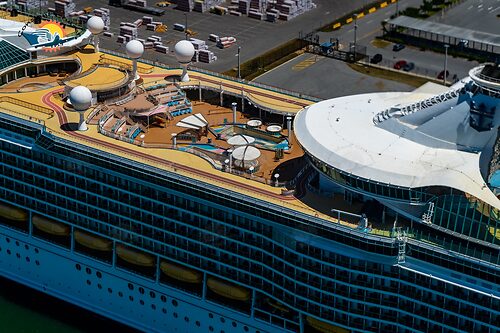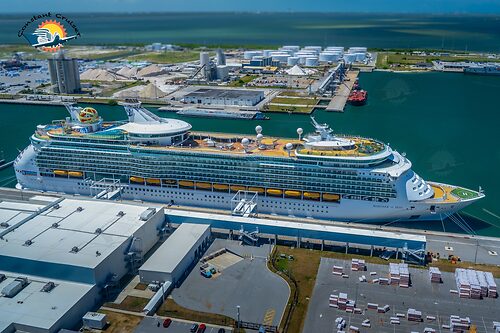 By the end of August, 12 Royal Caribbean ships will be cruising once again across The Bahamas, Caribbean, Alaska and Europe.
Whether you are booked or thinking of booking a summer cruise, check out our Summer 2021 Cruise Planning Guide for advice and information on what to expect on all of these new sailings.