In:
Guests onboard Royal Caribbean's Freedom of the Seas are reporting the ship was denied entry to San Juan, Puerto Rico and as a result, is heading to Miami, Florida to disembark.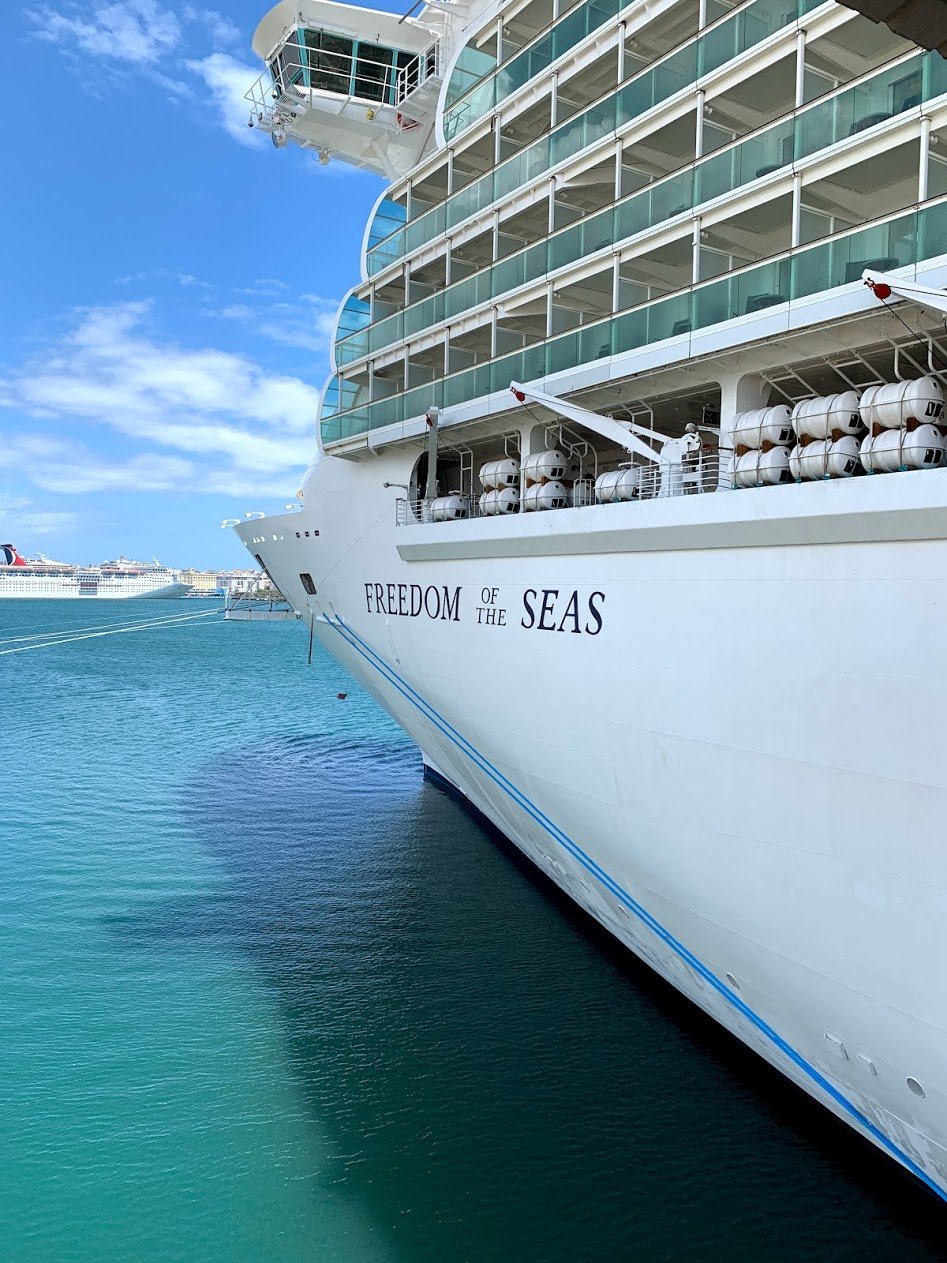 The cruise was scheduled to end today, but instead will add two more days to the sailing and let guests leave in Miami.
The ship was concluding a 7-night Southern Caribbean sailing, with San Juan being Freedom's homeport.
Our friends from EatSleepCruise.com are onboard Freedom of the Seas can corroborate the reporting.
Breaking News! Live from @RoyalCaribbean #freedomoftheseas as the ship is not being allowed to dock in Puerto Rico. So, we are heading to Miami and expected to arrive on Tuesday morning. #cruise #cruiseship #travel #cruising #RoyalCaribbean #CoronaVirusUpdate #CoronavirusUSA pic.twitter.com/8q8QAaKs0y

— DB and The Princess (@EatSleepCruise) March 15, 2020
A letter to guests indicates the Port Authorities of Puerto Rico advised Royal Caribbean that they have closed the port to cruise ships.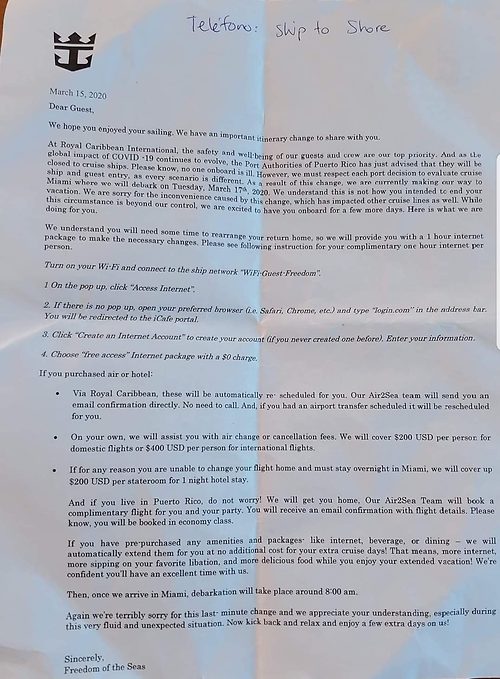 Freedom of the Seas has no reported cases of COVID-19 onboard, and the cruise line has been employing extra stringent sanitization methods. Moreover, Freedom of the Seas had no issues visiting any of her scheduled ports of call during the sailing.
Any internet, beverage or dining packages purchased for the cruise will automatically be extended for guests at no additional cost for the extra cruise days, along with a complimentary hour of wifi access so that guests may make necessary travel arrangements.
Freedom of the Seas is one of the last Royal Caribbean ships still at sea, having departed before Royal Caribbean announced a global suspension of its cruises for 30 days due to the Coronavirus pandemic.