In:
Earlier this summer, Royal Caribbean began rolling out or takeout sushi options across its fleet for guests that want to enjoy Izumi-quality sushi on Royal Caribbean ships that do not offer an Izumi restaurant.  Freedom of the Seas is one such ship that lacks Izumi, and we took it upon ourselves to try the Izumi Express sushi for "research" purposes.
Guests will find Izumi Express options at Sorrentos during select hours (check your Cruise Compass for exact times), but it is typically available every day from 11:30am - 1:30pm and again at 6:00pm - 8:00pm.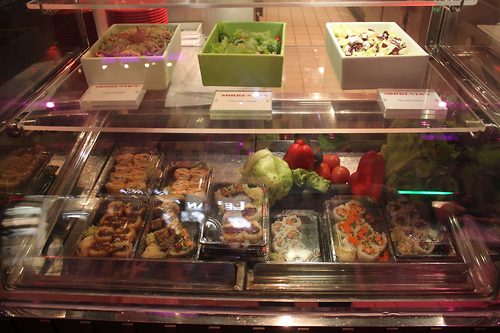 Menu
The selection of sushi may vary, but on our sailing we had eight rolls to choose from that were prepackaged and ready to be enjoyed.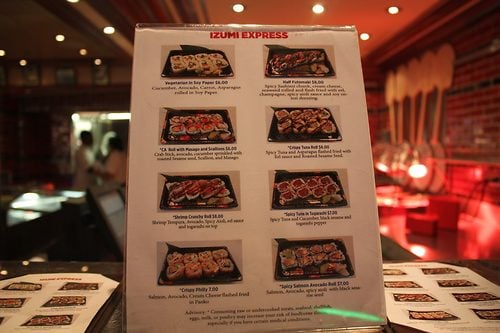 On our cruise, the more popular rolls tended to go quickly, so be sure to order early.
Sushi
Historically, Freedom of the Seas has always offered sushi in the Jade section of the Windjammer, but in my opinion, the sushi was substandard because it was poorly made and lacked variety or sizable pieces of fish.  Of course, the sushi in the Windjammer was complimentary, but I tended to avoid it because of the poor quality.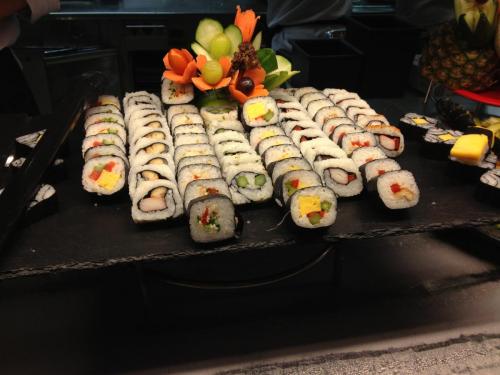 Windjammer Sushi from a past Freedom of the Seas cruise
Of course, we are here for the sushi and the Izumi Express options on Freedom of the Seas has a variety of maki rolls that are pretty typical among sushi restaurants.  Before even tasting any of it, the quality of these rolls looked superior to what was offered in the Windjammer.
You can pick which roll appeals to you, and each package comes with eight rolls.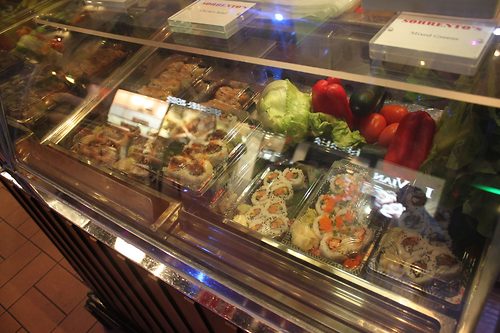 You are probably wondering, "how good does it taste?" and I can safely say it is much better to what the Windjammer ever had.  In fact, the Windjammer offered sushi on the last night of the cruise and that confirmed my thoughts.
Prepackaged sushi will never compare to freshly-made sushi, but, I really enjoyed the Izumi Express option because it offers a much better option than no sushi at all.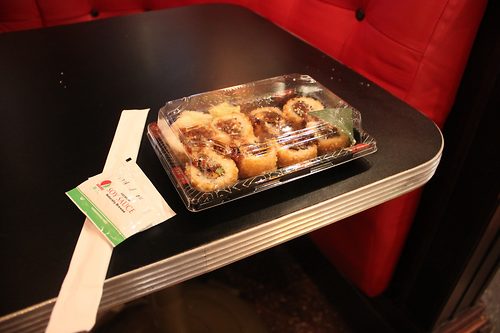 I found it to be a really good value and tasted great too.  It was certainly as good as any prepackaged sushi I have had on land, and as a self-described sushi fiend, I loved having this option every evening.
Are you a Sushi lover? Let us know if Izumi Express will be on your must-eat list!