In:
Royal Caribbean's Liberty of the Seas might not have the amazing Japanese specialty restaurant Izumi, but it is offering guests the next best thing: sushi from Izumi!
The Windjammer buffet on Liberty of the Seas has always had its Asian-cuisine section, known as Jade, where guests can sample various Asian food.  
While on Liberty of the Seas last week, reader Rob Chang sent us a photo of the new sushi options in Jade, which carry the Izumi branding.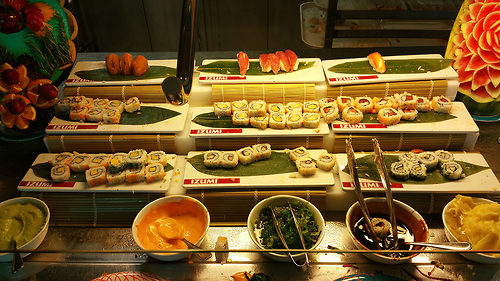 Sushi from Jade on Liberty of the Seas
Rob reports the sushi tasting of a higher quality and being a better experience than what was there previously.  Plus, the sushi in Jade is still complimentary.
Sushi has been traditionally available at Jade on most evenings, but the quality of the sushi was never spectacular.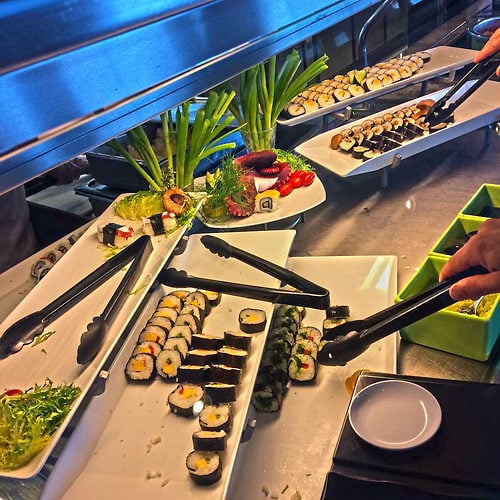 Sushi from Jade on Freedom of the Seas
It is not clear yet if this Izumi sushi on Liberty of the Seas is permanent or if it will become available on other Royal Caribbean ships that do not have an Izumi.