In:
For a few years, Royal Caribbean has offered guests the opportunity to try making sushi in a special class.  There is no doubt that making sushi seems like a daunting task, but Royal Caribbean promises a fun and informative experience.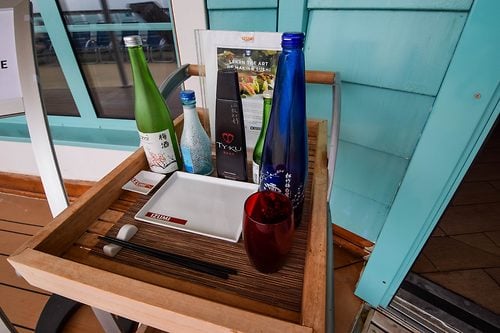 As an avid sushi fan, I look for any excuse to enjoy sushi on sea or on land.  Believe it or not, there was a sushi experience on a Royal Caribbean cruise that I had never tried before, so I sought to rectify that on a recent Brilliance of the Seas cruise.
The sushi class is offered on most Royal Caribbean ships, but I had resisted trying it primarily because I do not eat shellfish and I knew many of the rolls made used shellfish.  While dining at Izumi on Brilliance of the Seas, my waiter informed me the chef could adjust my offering for something I could eat, so I decided to give it a try.
What to expect
There is no cooking experience required to try the class. In fact, that is the appeal of the class.  
You will arrive to the class and be required to wash your hands prior to doing anything.  Once everyone arrives, an Izumi chef begins the class by introducing what sushi really is, its origins, and what type of sushi you will make.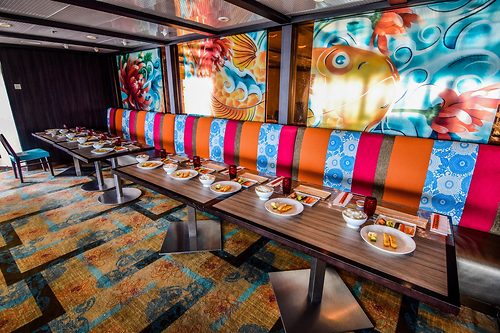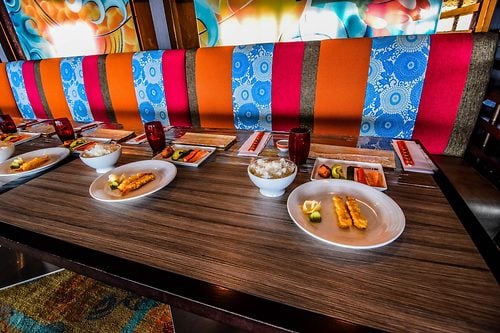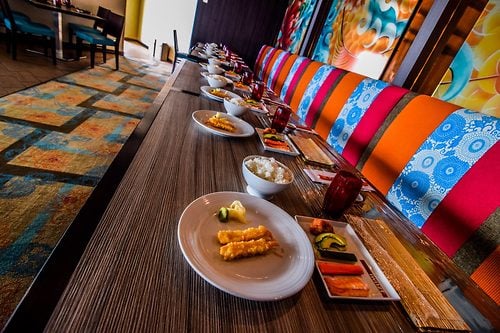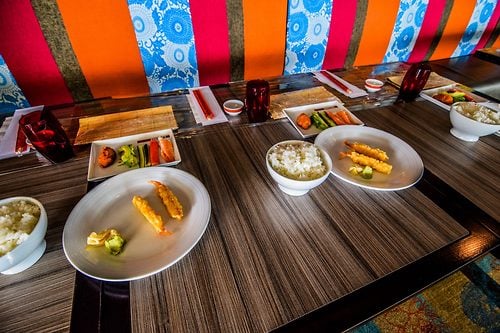 In our class, we made three kinds of sushi:
Maki (Rice and filling wrapped in seaweed)
Nigiri (A topping, usually fish, served on top of sushi rice)
Temaki (Sushi that has been hand-rolled into a cone shape)
The sushi chef introduces each roll, and goes step by step in showing everyone how to create the roll.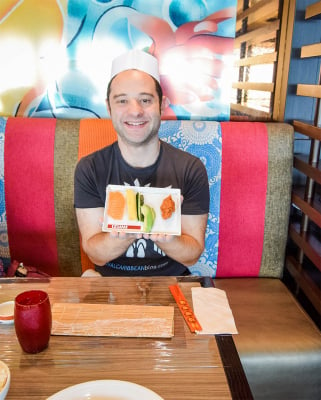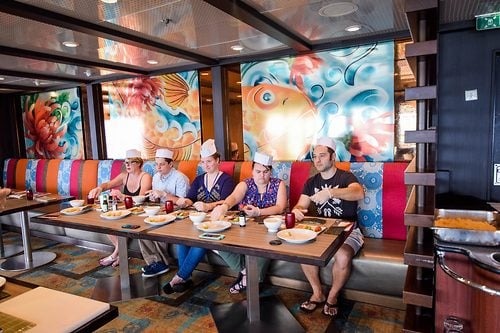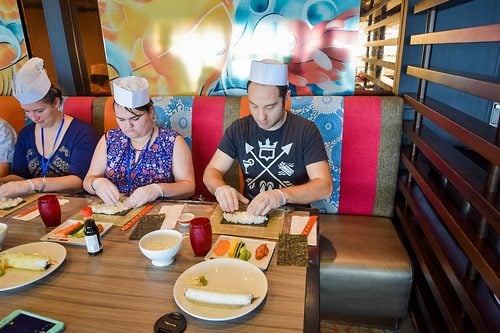 During the class, one of the Izumi waiters will be happy to use your phone or camera to take photos of your progress.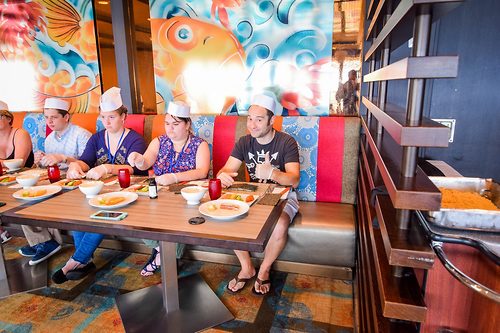 Following creating the various rolls, you get to eat everyting your created.  Considering you we made three rolls and two pieces of nigiri, that was a lot of food.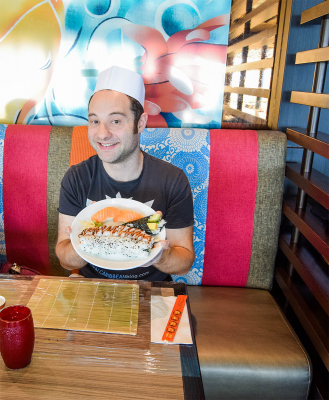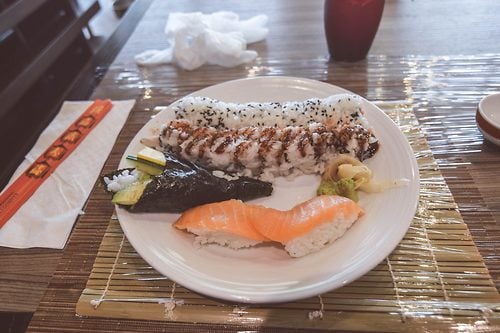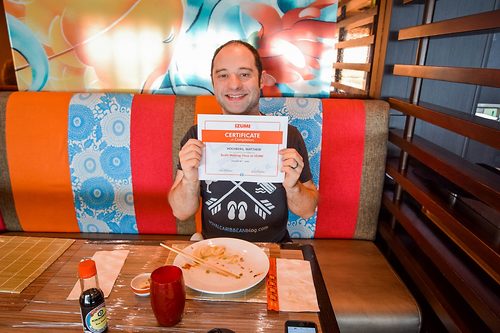 On our cruise, the sushi making class included a complimentary tour of the ship's galley.  It is always fascinating to see how the ship prepares so many meals for its guests, and to have a galley tour part of the class price is an added bonus.
The sushi making class was just about an hour long (including time to eat the sushi), and the galley tour was an additional 30 minutes.
Summary
I really enjoyed the sushi making class, perhaps even more than I anticipated.  Part of the enjoyment comes from the fact the Izumi chef helped us make the sushi so well. Frankly, I was expecting to butcher my attempt at creating sushi, so when the final product actually looked like something I might order, I was impressed.
The pace of the class worked well, and I feel like we all were able to pick up the key concepts quickly. The chef was always quick to walk around and provide assistance where necessary, and offer guidance to improving the techniques applied.
At $33 per person, the price is an excellent value when you consider you are getting three rolls, a few pieces of nigiri and a tour of the galley. I felt that we got a lot for the cost.
Overall, I think the sushi making class is a fun opportunity for anyone to try.  It is great to do alone, or invite friends and family to do it together.  Be sure to come hungry!
Cost: $33 per person on Brilliance of the Seas.