In:
Izumi has developed a reputation across Royal Caribbean's fleet of offering top-notch Japanese cuisine, namely sushi.  While sushi is a popular choice for many guests, there are other great menu options to consider.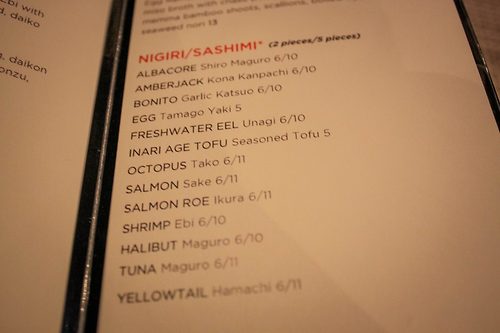 On Royal Caribbean's Navigator of the Seas, Izumi's theme fuses and function for a restaurant that has a sleek, modern look to it.  Located on deck fourteen in a rather small area, the restaurant makes the best utilitarian use of their limited space. There are tables throughout the restaurant that provide views of the ocean, along with a sushi bar that has ample seating as well. 
We dined at Izumi on a number of occasions while onboard Navigator of the Seas and one thing worth noting about Izumi is the level of service.  Based on our interactions with numerous the servers at Izumi, I am confident in saying that the service is top notch. The crew members were attentive, stead-fast in their service and made themselves available to answer questions or assist throughout the meal.
Often we hear from readers who tend to avoid Izumi because they, "don't eat sushi."  In fact, my wife is one of those people that does not eat sushi (no one is perfect), but Izumi's menu offers a good variety of choices that go beyond just sushi.  So while I indulged in a steady serving of underwater goodness, my wife and friends who joined us, were able to take advantage of the land-based foods.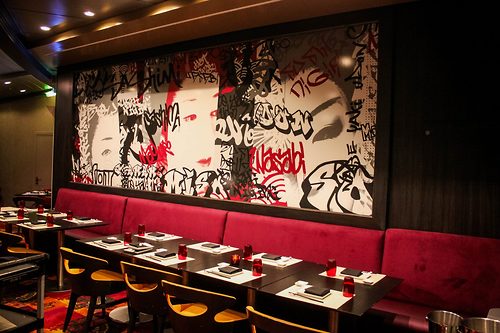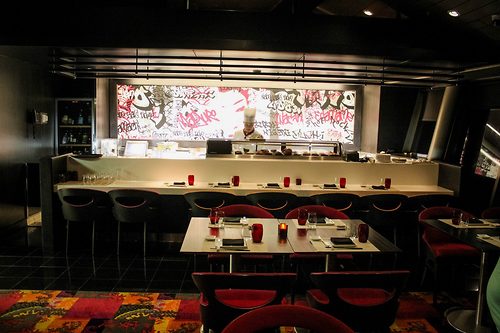 Izumi is priced a la carte, which means there is cover charge and you pay for only what you order.  What I love about Izumi is the option to drop in for soup and a roll, or untighten my belt and dare the sushi chefs to do their worst best .  In fact, there is a takeout sushi option that I regularly took advantage of, and brought a roll or two back to my stateroom balcony.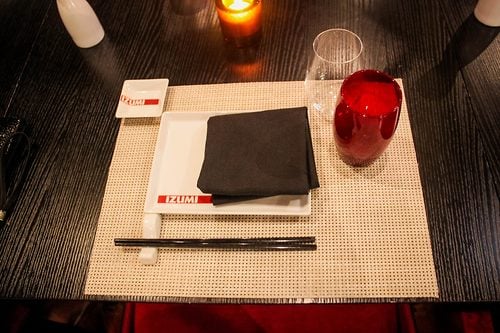 Every meal at Izumi includes an edamame appetizer, which is perfect for sharing. It is topped lightly with salt, and a great start to our meal. 
Personally, I always order miso soup to accompany my meal.  There is something about having miso soup that makes the meal complete.  Plus, it is light and has great flavor.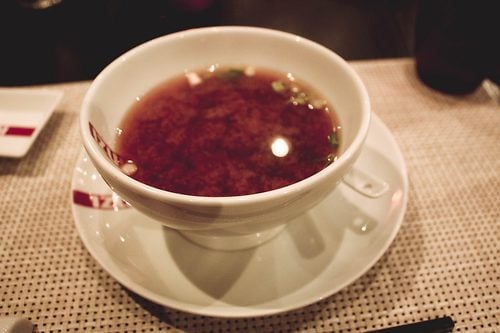 For guests who prefer not to eat sushi, the best choice on the menu are the hot rocks (Ishiyake), which are literally slabs of rock that are heated to 575°F.  Your food is served raw on the side, and you then place the food on the hot rock and cook it in front of you. 
There are four varieties of ishiyake to choose from, and all are served with vegetables and steamed white or fried rice:
Mixed seafood (scallop, shrimp, lobster, salmon)
Chicken breast
Chicken and beef skewer
Beef tenderloin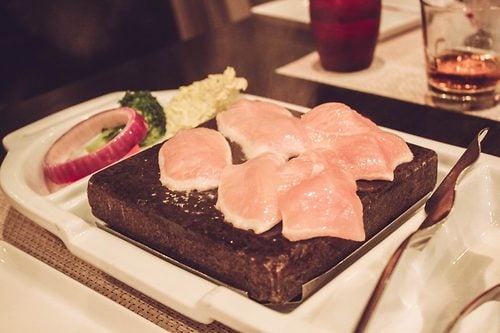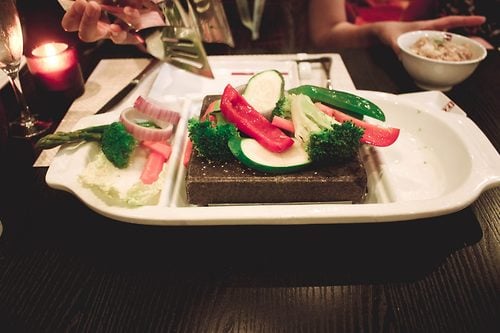 All hot rocks come with lemon ginger vinaigrette, teriyaki sauce and Thai sweet chili dipping sauces. Cooking the food is as fun as actually eating it.  Our waiter made himself available to assisting in the cooking process, which we took advantage of to avoid any concerns that our food might be undercooked. While Navigator of the Seas (and most other ships in Royal Caribbean's fleet) lack a hibachi option, this is the next best thing.  For anyone that has no desire to eat sushi, this is a solid alternative.
Being the sushi maven of the group, I opted to try freshwater eel (unagi) sashimi, along with DX Sushi combo.  The eel sashimi had terrific flavor, and worked on its own or as a "topper" to one of the sushi rolls in my combo.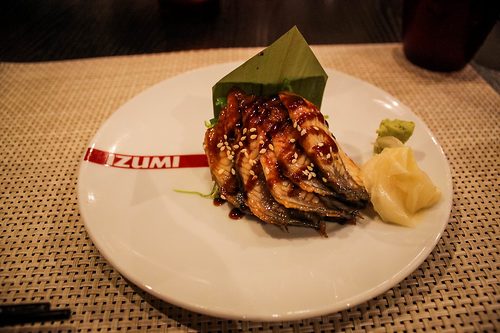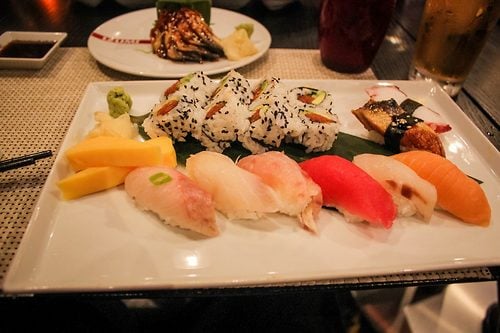 A friend went for the rainbow roll, which is a classic sushi choice.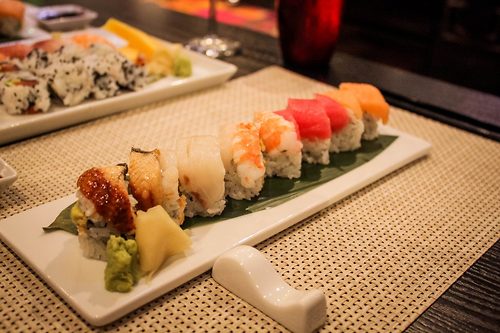 For dessert, we ordered a round of assorted Mochi ice cream.  After the typically salt-infused foods earlier, having something sweet in the form of Japanese ice cream was the perfect way to finish the meal.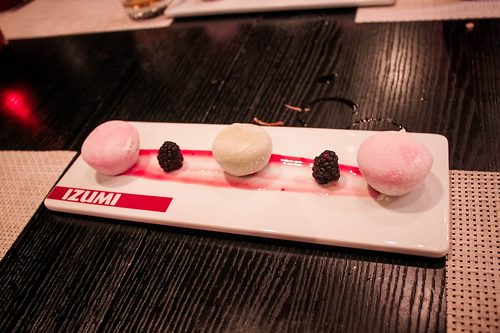 Overall, Izumi earns high marks for its reasonably priced, yet all around terrific, menu. Offering relatively mild options and more adventurous fare makes it a restaurant that most people will enjoy if they give it a chance. With the advent of Royal Caribbean's specialty dining packages, having $30 per person to spend at Izumi will likely result in a very filling meal. 
Looking around Izumi, it always seems like everyone dining in Izumi is satisfied with their choices. I have been dining at Izumi since it was a small outpost at the very top of Oasis of the Seas, and in the years since, Izumi has become a great choice that is unlikely to disappoint.