In:
It is probably safe to assume most people really enjoy a good cupcake, but how about a giant cupcake?
On Royal Caribbean's Freedom of the Seas, Royal Caribbean Blog reader Rich Freudenberg spotted this giant cupcake for those that enjoy cupcakes but wish they could be a meal.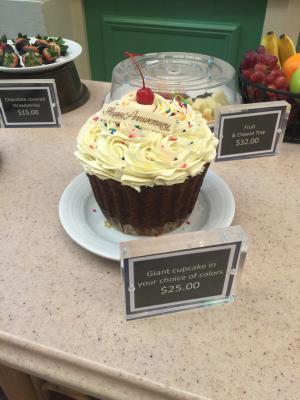 If you are wondering just how giant this cupcake is, here is a normal sized cupcake compared to the giant variety.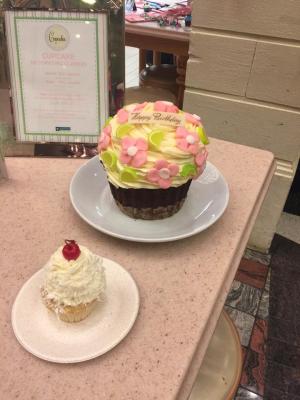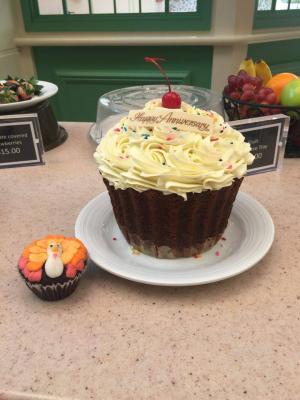 That is a big cupcake!
Guests can purchase this giant cupcake in the Cupcake Cupboard on Freedom of the Seas and comes in your choice of colors, and even has a cherry on top.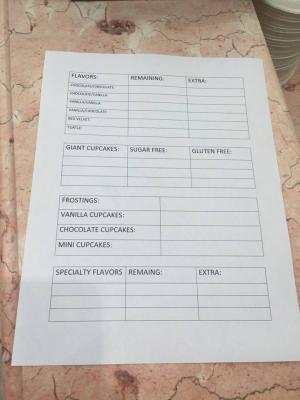 You can have these giant cupcakes for a variety of occasions. 
At $25, this cupcake costs as much as a meal, but it might make sense as a cake replacement idea (and certainly more interesting).
What do you think of the giant cupcake?  Please let us know with a comment!