In:
Across Royal Caribbean's fleet of cruise ships, there are some interesting and unique staterooms that are slightly different than the rest of the staterooms in the same category.
Today we are taking a look at a balcony stateroom on Freedom of the Seas that has a really large balcony.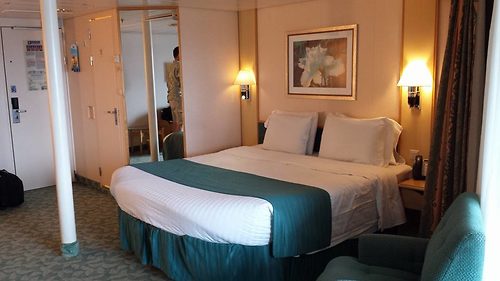 Photo by Jane Dandrea
Freedom of the Seas stateroom 1400 is technically a category D1 balcony.  If you read the official description of a D1 stateroom, the balcony should be 68 square feet.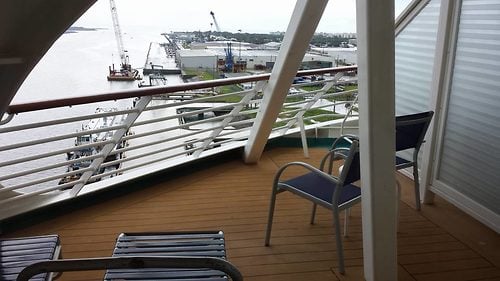 Photo by Jane Dandrea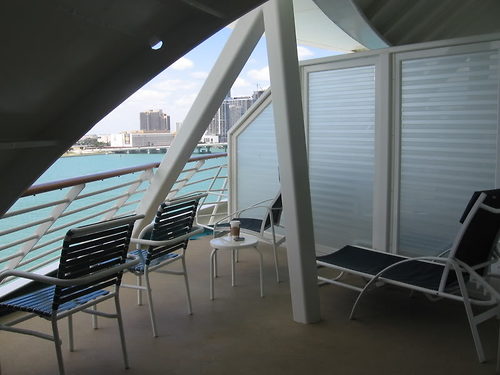 Photo by wovenwonder
As you can tell, this aft balcony is much larger than 68 square feet and has plenty of room for multiple chairs, including lounge chairs.
Booking this stateroom can get you a ton of extra space for nothing extra.  
There is a similar layout for stateroom 1700 as well.  In fact, other Freedom class ships also have the extra large balcony and room as well, so you can book this stateroom on Independence of the Seas or Liberty of the Seas.
Perhaps the only downside to these staterooms is the fact there is support pole in the middle of the cabin. Then again, for all the extra space, the pole can be easily overlooked.
Would you want to book this stateroom? Tell us in the comments!