In:
Royal Caribbean has restarted cruises from North America with Adventure of the Seas, and with it comes some expected changes to the experience.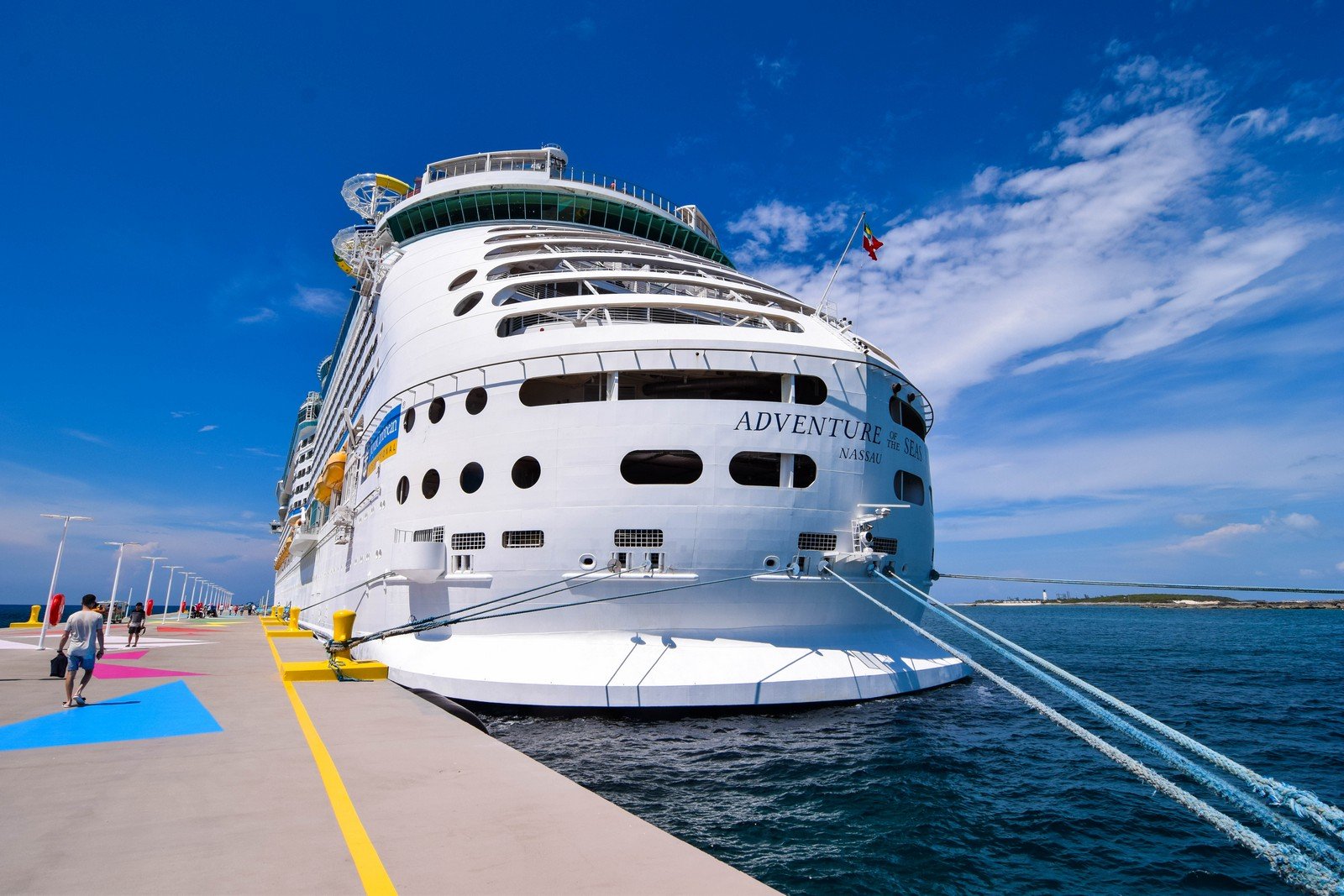 The good news is cruising today looks a lot more like cruising in 2019 than we might have thought it would, but there are a few changes, differences, and good advice everyone should heed going forward.
If you have a cruise coming up this summer, or are thinking about booking something, here are early lessons learned from being on a cruise ship in 2021.
Limited capacity means having the ship to yourself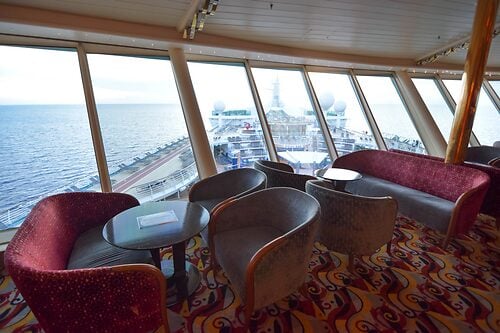 On the first Adventure of the Seas sailing, there is just about 1,000 passengers on a cruise ship designed for over 3,000 passengers.  This means the lack of crowds, lines, or wait times very noticable.
Anyone that has cruised often will likely relish the opportunity to have less of a wait for things like elevators, pool chairs, or water slides.
If you are going to cruise soon, you will likely be able to take advantage of shorter lines and it is a really nice "side effect" of Royal Caribbean's attempt at promoting social distancing by reducing the amount of guests onboard.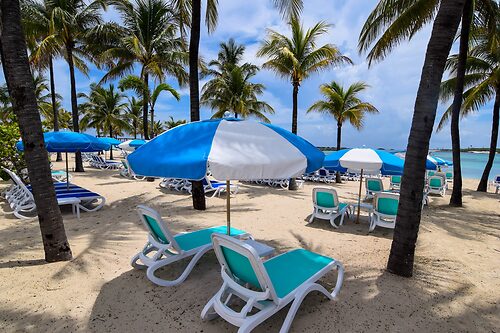 At Perfect Day at CocoCay, the lack of crowds is especially noticable when you go on an island designed to easily handle 7,000 - 9,000 guests.
No one knows exactly when Royal Caribbean will go back to full capacity, but in the meantime going on a cruise this summer is likely to see shorter waits all around.
Testing requirements may change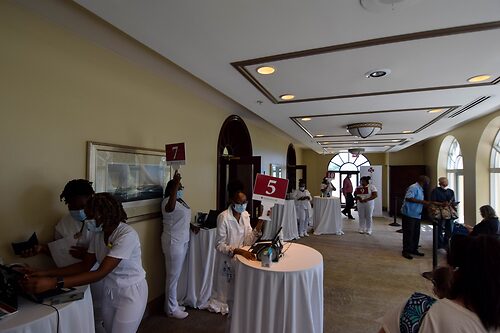 One constant early on has been change, and if you cruise this summer, you should expect plenty of changes.
Health protocols are paramount to the cruise industry, and we have seen the requirements for guests boarding a ship change a few times.
While Royal Caribbean will communicate these changes to guests and travel agents booked onboard, expect to get new changes sent at any time, even just a few days before you set sail.  There is no minimum threshold for when they wont change a rule, because if they see an opportunity to improve or enhance a policy, they will.
There is more demand for specialty dining than normal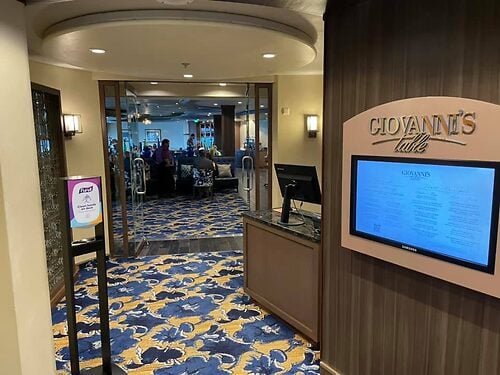 On these first Adventure of the Seas sailings, the Windjammer is closed for dinner due to the lack of guests onboard.
During our cruise, Royal Caribbean International's Vice President of Food & Beverage Operations Linken D'Souza mentioned they were seeing higher demand for specialty dining on Adventure of the Seas, but was not sure why exactly.
It could be a reflection of the lack of the Windjammer option, or perhaps many guests finally having the chance to get back on a cruise ship again and splurging more than before.
Whatever the reason, make reservations early for specialty dining.
You should still fly a day in a day before your cruise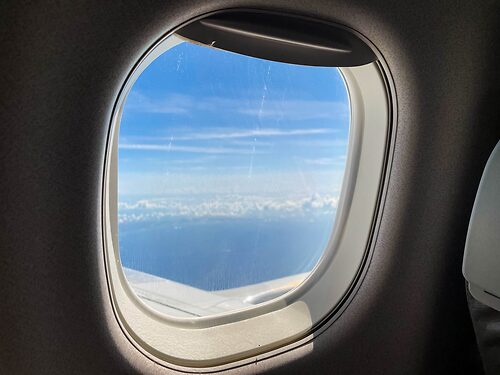 A lot of cruisers have discovered Royal Caribbean's Air2Sea program, which allows anyone to book their airfare through Royal Caribbean and similar to a shore excursion, get a promise that the cruise line will get them on the ship if there is a delay or cancellation.
Unfortunately, some people are booking flights not only on the same day of their cruise, but very close-in to departure times and in my opinion, that is playing with fire.
Airlines are changing flight times and canceling flights a lot due to a variety of reasons.
Regardless of if you book with Air2Sea or not, do yourself a favor and fly in at least a day ahead of time to protect yourself against travel delays.
Yes, there is still a buffet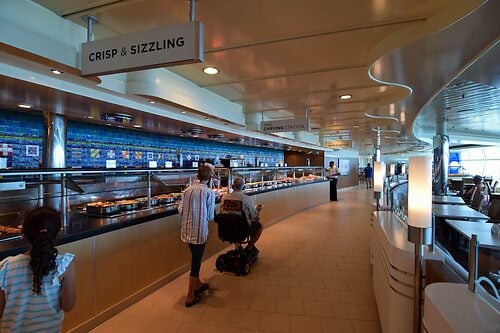 One of the early concerns was what would happen to the buffet on a cruise ship, and it is still there as an option.
Many feared a staple of the cruise dining experience would be lost due to health protocols, but there is still a buffet on Royal Caribbean's ships.
There are two major changes to the buffet that you should know about.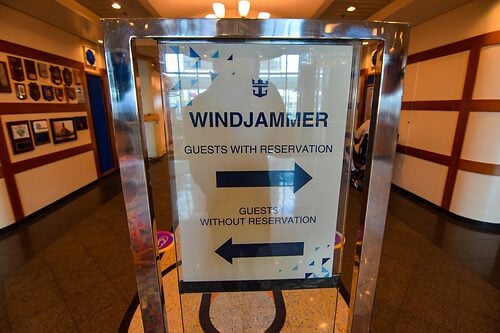 First, you have the option of making a reservation for the Windjammer.  Royal Caribbean limits capacity to ensure it does not get overcrowded, and similar to a specialty restaurant, you can make a reservation to assure yourself of a spot.  You can make reservations via the Royal Caribbean app or in person at the entrance.
On our sailing, reservations have not yet been necessary, but it is something that exists.
Second, the buffet is all full service.  Instead of you serving yourself, crew members will place food on your plate.  This is easy enough, as there are plenty of crew members to assist.
There is a larger emphasis on using Royal Caribbean's app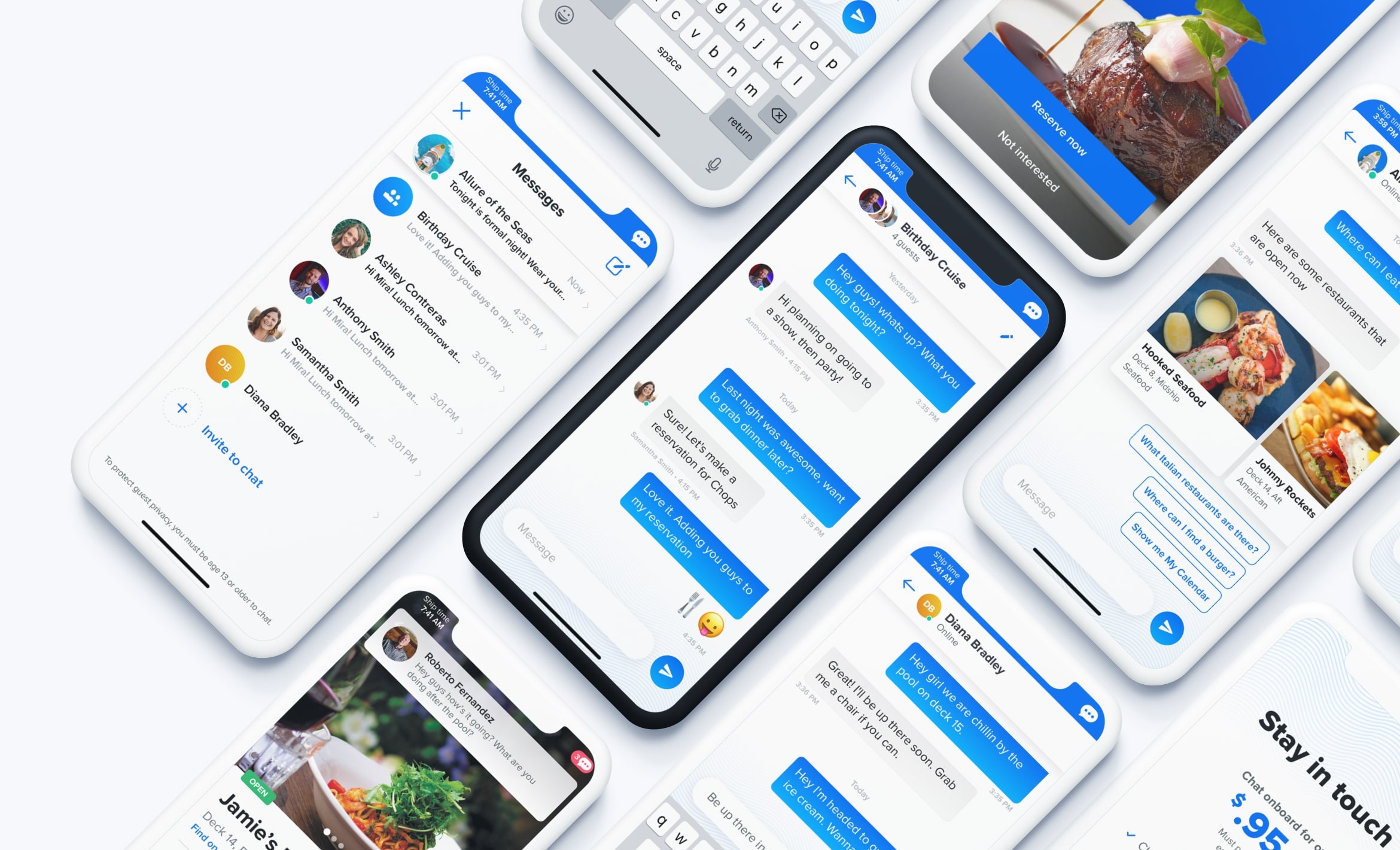 Royal Caribbean has invested a lot of time and effort into its app, and going on a cruise now means the most emphasis ever on guests using their app.
The app has gone from something you can use onboard to an essential must-have.  So many of the functions go through the app now, including check-in, the Cruise Compass, menus, and reservations.
Royal Caribbean has always felt the app was a helpful asset for guests to reduce friction and speed up things, but now it is more useful as a great touch-free point.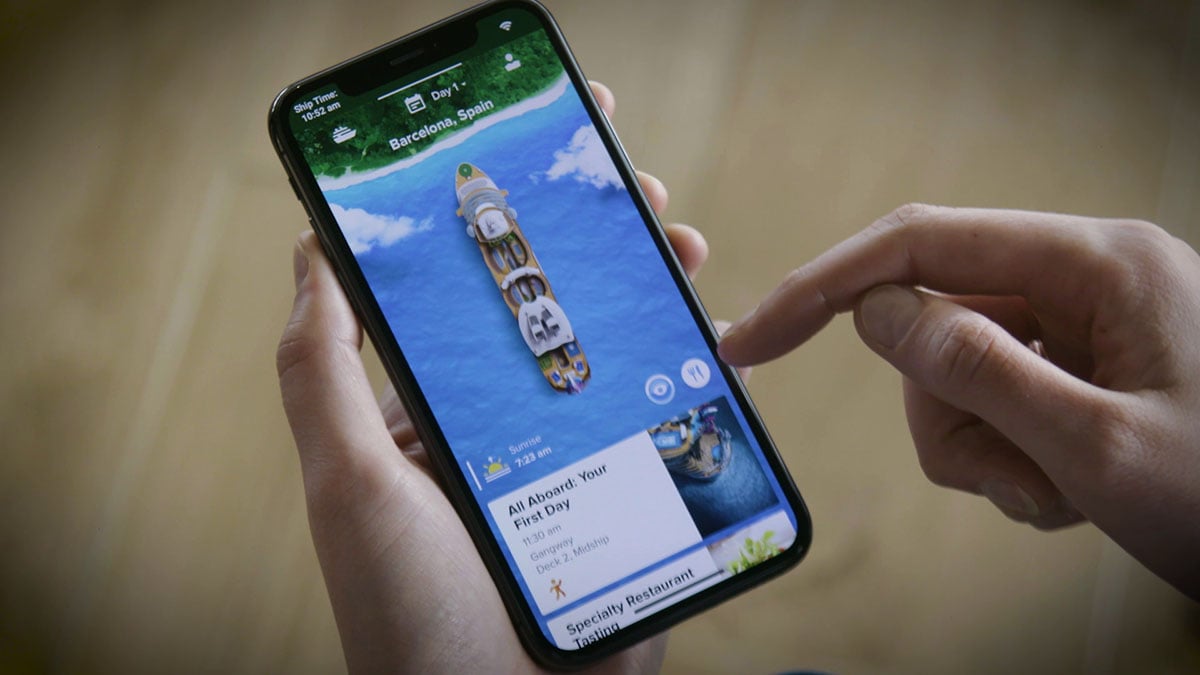 There are some guests who prefer not to use a smart device while on a cruise, and yes, you can go on a cruise without using it, but you are really putting yourself at a disadvantage in terms of time wasted by not using the app.
Be sure to download and install the app before the cruise, and do every step you can before you sail through it to ensure a very smooth and fast process.
The crew members are really happy to be back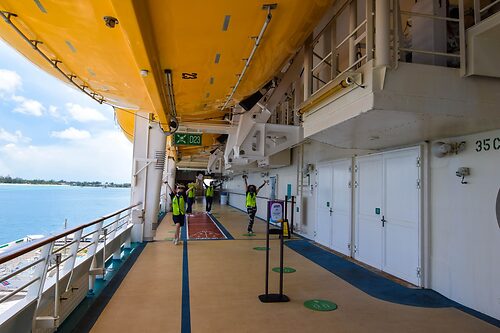 Something very noticable is how excited the crew members are to have guests back onboard.
Just like the cruise ships, crew members have been without work since March 2020 and so many crew members loved working on cruise ships as a way to generate a good income and support their families.
While crew members are wearing face masks onboard, their enthusiasm is apparent in conversations and greetings you see around the ship.
The experience is more similar than different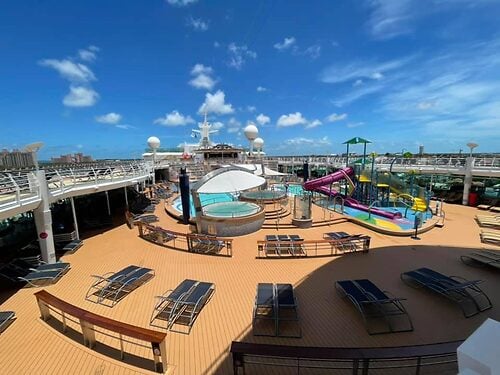 If you were expecting some kind of a locked down, limited cruise experience going on a ship this summer, it is really anything but that.
Surprisingly, the differences and changes onboard are minimal, and going on a ship today has a lot more in common with going on a cruise ship a few years ago.
While there is social distancing, a few digital additions, and other changes, the truth is the day-to-day experience onboard (especially once you get past embarkation) is very similar to what it used to be.
It remains to be seen what the cruise experience may be like exactly on every ship that restarts, as Royal Caribbean has not announced health protocols for its ships sailing from the U.S. or Europe this summer.  But if everything continues on its current trajectory, it appears we can expect almost the same cruise vacation fun we did before the industry shutdown last year.