In:
Every cruise line does things just a little bit different from the rest, but there are at least a few industry-wide trends that Royal Caribbean simply does not do across the board.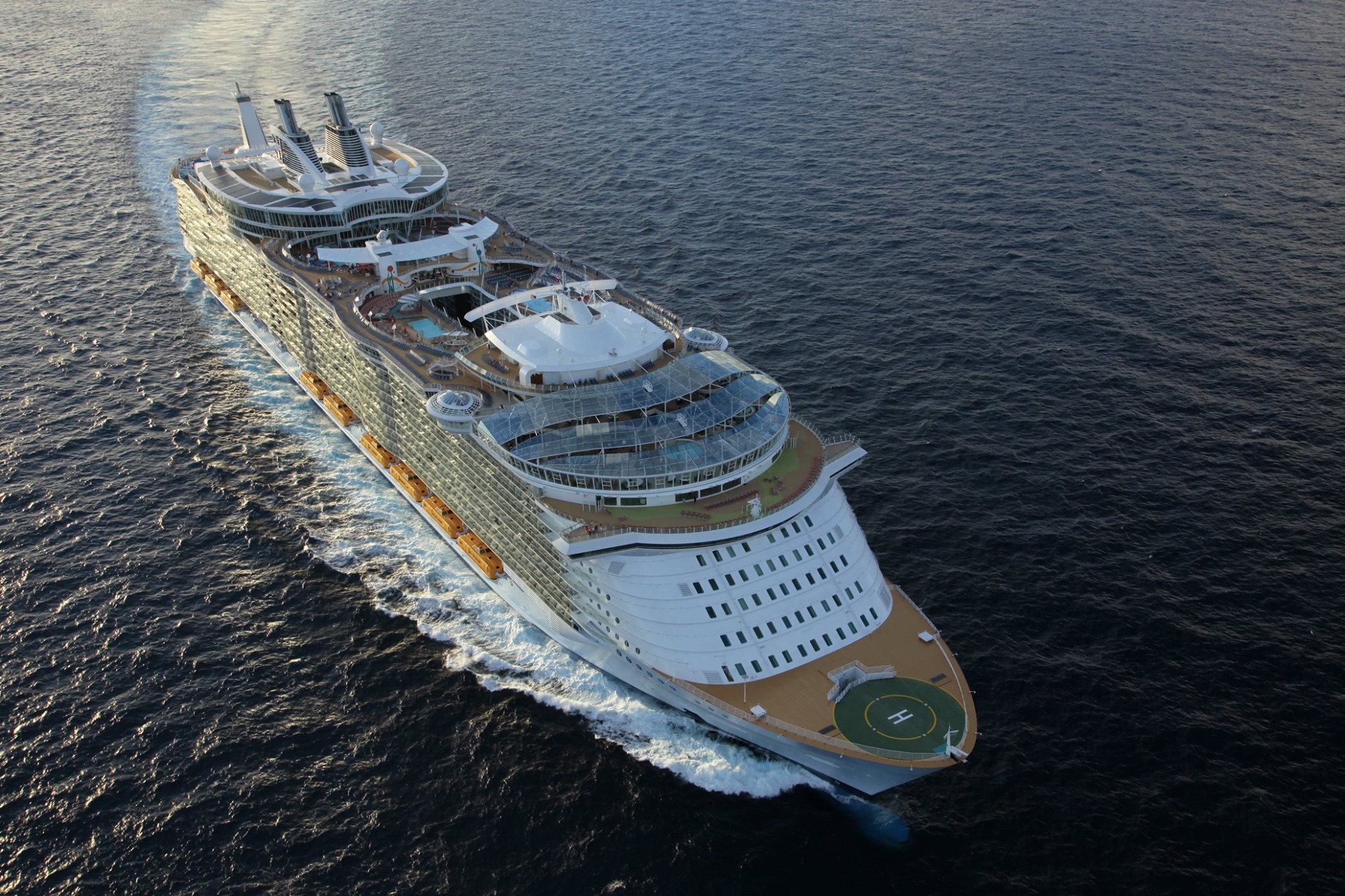 Part of making each cruise brand stand out is adopting certain policies, incorporating a vision, and providing passengers with something that appeals to their base.  Royal Caribbean is no different, and has made a name for itself by offering a cruise vacation with its own flavor of offerings.
Some new cruisers, as well as people new to Royal Caribbean, may be surprised by some of the things Royal Caribbean does not do, which are found on other cruise lines.  There are any number of reasons why Royal Caribbean has not followed other lines with these trends, but when comparing lines, some of these omissions may stand out.
Here are the top five cruise industry trends I have noticed Royal Caribbean does not do, as well as one that they recently changed their minds about.
Ship within a ship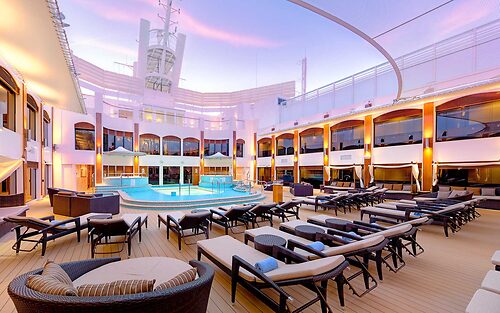 One of the hottest trends in cruises is the "ship within a ship" concept, which takes the suite level offerings to a new height.
Traditionally, passengers in suites enjoyed their luxurious amenities in their cabin, as well as a few perks sprinkled around the ship, such as a suite lounge, reserved seating and more.
A number of main stream lines, including Norwegian Cruise Line (NCL), MSC Cruises, and Celebrity Cruises, have all adopted a new take on the suite life by dedicating entire sections of the ship exclusively to their top tier suite guests.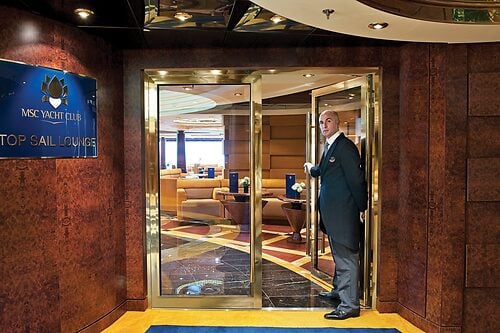 The idea is to give suite guests not just perks, but exclusive areas for them, including their own pool decks, restaurants, and concierge services.  Think of it like a mega velvet roped off area.
While Royal Caribbean has done more to offer its suite guests upgraded amenities for suite guests in recent years (Royal Suite Class), their ships lack a true "ship within a ship" offering that you find on some competitors.
Spectrum of the Seas does offer the closest thing to a ship within a ship concept, but that ship is heavily focused on the Chinese cruise market and sister ship Odyssey of the Seas did not retain that feature.
Read more: What is Star Class?
All-inclusive options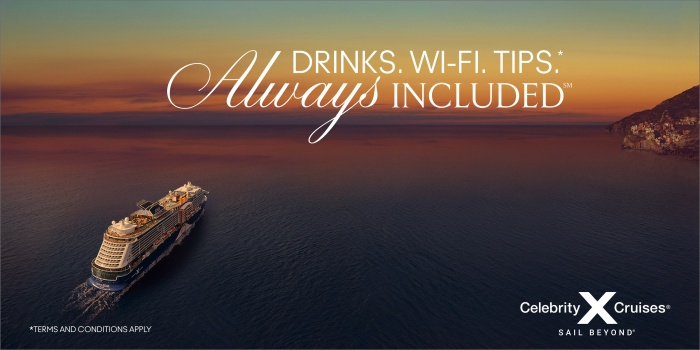 While a lot of people may think of cruises as sort of all-inclusive, they really are not, and Royal Caribbean purposefully leaves a lot of extra costs and options from the base cruise fare.
To be fair, main stream mass market cruise lines generally shy away from all-inclusive fares, but a number of cruise lines are starting to move in that direction in an effort to make pricing simpler for the guest.
Celebrity Cruises recently changed their pricing model to now include things like gratuities, wi-fi, drink packages and more. Likewise, Holland America Line also shifted to include shore excursions, beverages, WiFi and more.
Traditionally, Royal Caribbean's promotions tend to favor giving guests a discount on the cruise fare, and then allowing guests to add-on things like a drink package or wifi if they want it.
Cruise lines like Holland America or Celebrity are considered to be a premium cruise line, whereas Royal Caribbean is a contemporary line.  This means pricing and what is included traditionally differs to begin with.
That being said, cruise fares for certain countries include more in their base fare than in North America.  In the UK, drink packages and gratuities are often included with the cruise fare (albeit at a higher price).
Read more: Could Royal Caribbean follow Celebrity Cruises move to all-inclusive pricing?
Onboard brewery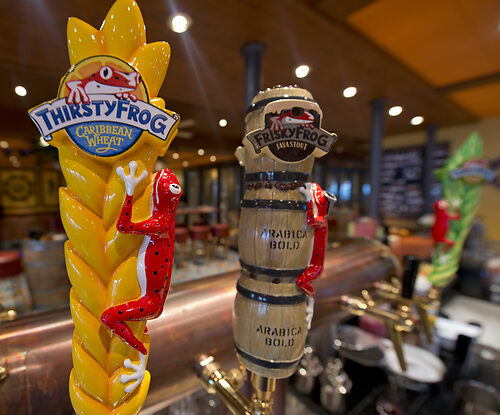 A new trend many cruise lines are adding to their new cruise ships is an onboard brewery.
NCL recently developed their own brewery in partnership with Miami-based Wynwood Brewing Company by developing District Brew House. 
Onboard the NCL Bliss and Escape, you will find 24 rotating beers on tap, in addition to a wide variety of bottled beer, and even exclusive brews for NCL.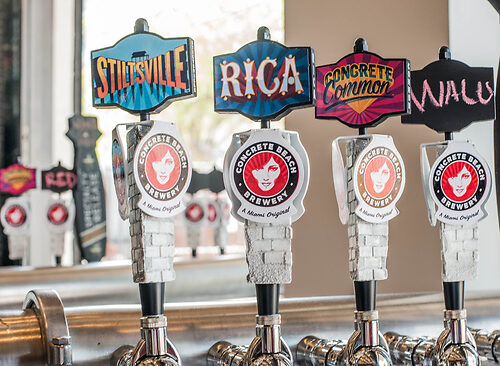 Carnival offers the RedFrog Pub, and even has its own private-label draft beer: ThirstyFrog Red.
The Carnival Vista has an actual working brewery onboard, and the Carnival Horizon has a combination Guy's Pig & Anchor Bar-B-Que Smokehouse & Brewhouse.
Royal Caribbean has not gone in that direction quite yet.  At one time, they partnered with Chef Michael Schwartz to offer Michael's Genuine Pub on its Quantum Class ships, but their beers were all bottled and was more bar than brewery.
Kids partnerships programming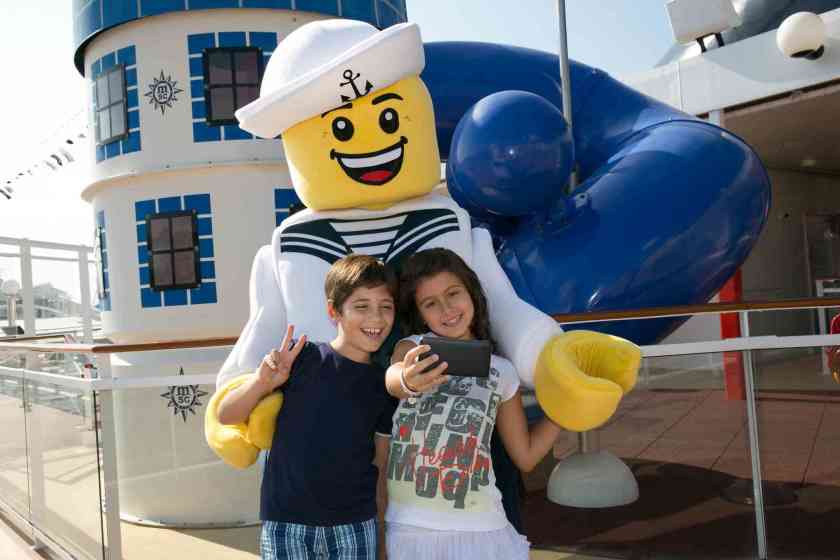 Partnering with a well-known children brand is a cruise industry trend that Royal Caribbean used to do, but went away from.
Carnival has a partnership with Dr. Seuss® and offers kids programming onboard that includes a special onboard character parade, interactive story time, arts & crafts activities, character breakfast featuring their favorite Dr. Seuss friends and more. 
MSC Cruises partners with LEGO®, which include larger LEGO play areas, building contests, video games and more.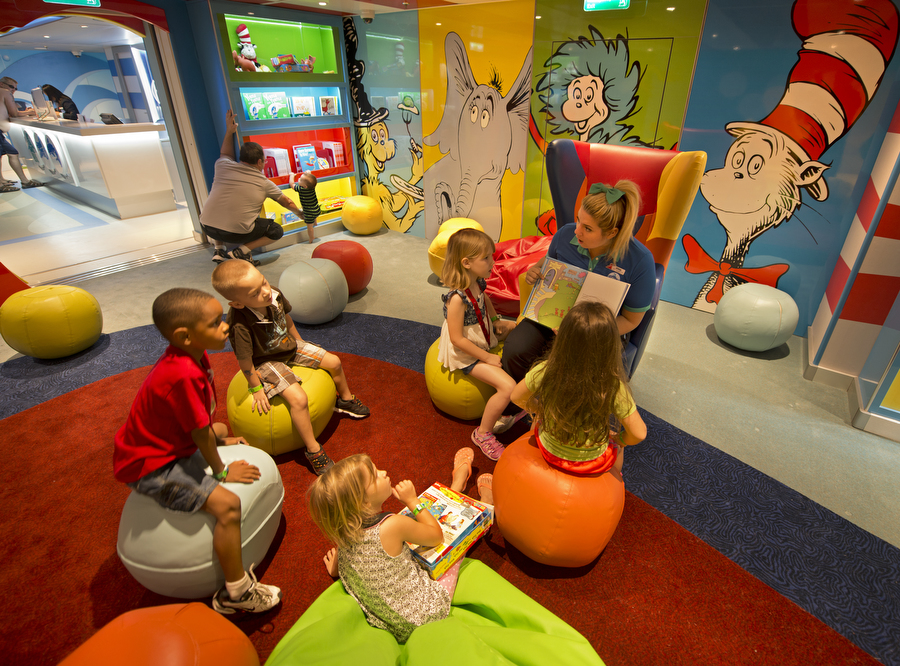 Royal Caribbean has a partnership with Dreamworks Entertainment for many years, but ended the brand partnership in 2019 in order to focus on offering its own take on what kids could do onboard.
Royal Caribbean said the decision was made as part of its regular process of reviewing and refreshing their onboard offerings.
Read more: Cruising with kids on Royal Caribbean
Celebrity Chefs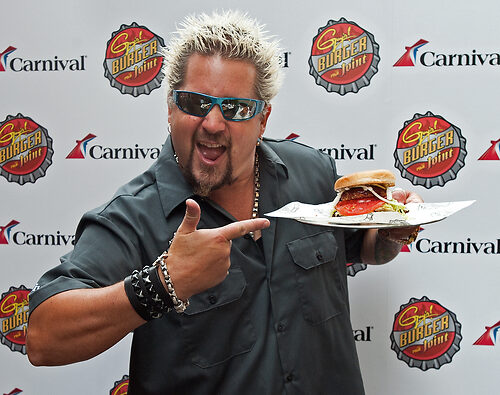 Royal Caribbean at one time dipped their toe into the celebrity chef pool, but they have generally shied away from this hot trend in cruises.
Specialty restaurants are very popular with passengers, and some lines have sought celebrities to make their offering stand out.
Carnival's new Mardi Gras will have Shaq's Big Chicken restaurant to capitalize on American's love affair with the fast-food chicken sandwich. Emeril Lagasse will also have a restaurant on the Mardi Gras.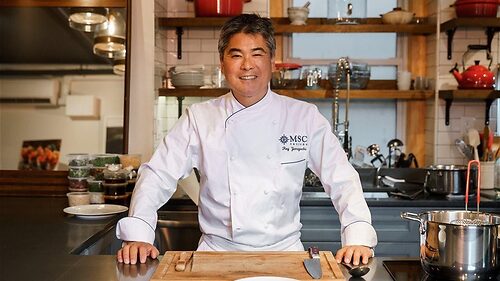 Carnival also has a partnership with Guy Fieri, which serves up Guy's Burger Joint.  MSC Cruises partnered with Roy Yamaguchi to bring Asian Market Kitchen to MSC Seaside.
Royal Caribbean still has a partnership with Jamie Oliver to offer Jamie's Italian on its ships, but the newest ships in the fleet and most recent refurbishments have focused on revamping its in-house Italian specialty restaurant Giovanni's Table.
Other celebrity chef partnerships on Quantum and Anthem of the Seas have since ended.
The trend they changed their minds about: Waterslides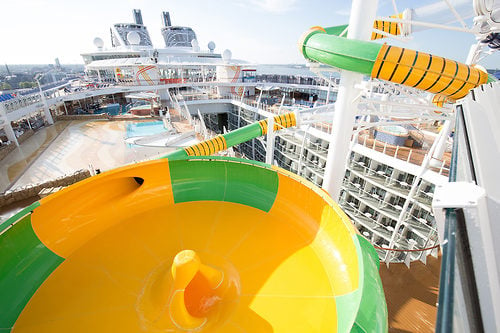 Strangely, Royal Caribbean did not have giant water slides on its ships for many years, while Carnival, Norwegian and just about every cruise line included waterslides on their ships.
We may never know why Royal Caribbean resisted adding waterslides onboard, but it was a noticeable omission among families. Sure, the Radiance Class had one kiddy slide, but compared to the other ships, it was a lacking feature.
A few years ago, Royal Caribbean decided to change that and begin adding waterslides to its existing ships, and incorporating them into the designs of new ships.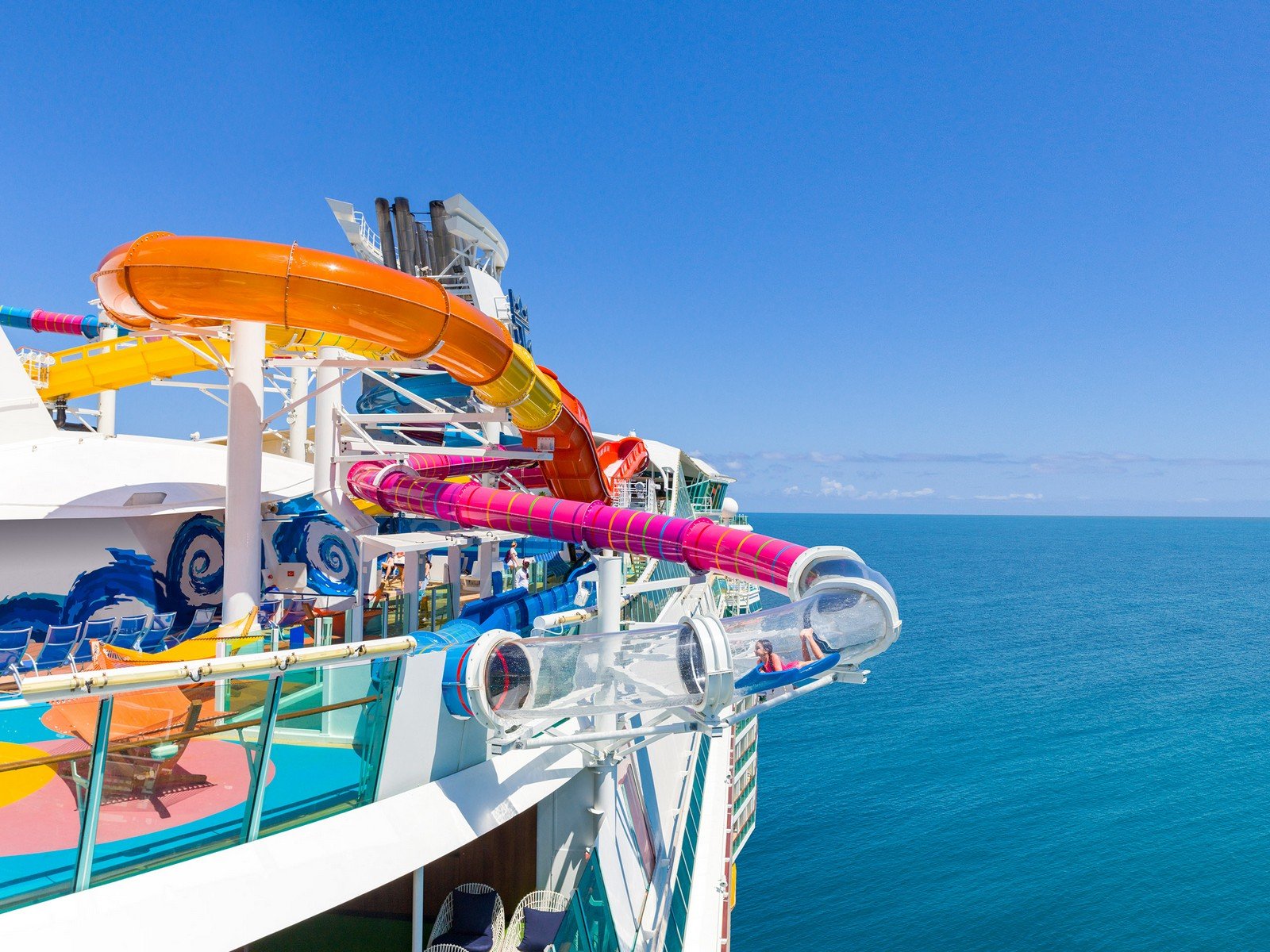 Today, Royal Caribbean offers a few different water slides on its cruise ships, and most of its larger ships have at least a couple slides to enjoy.