Florida Governor doesn't think cruise lines need ability to require vaccine proof from passengers
In:
Florida's Governor believes cruise lines can operate without requiring proof of a vaccine from passengers safely based on what is happening around the world.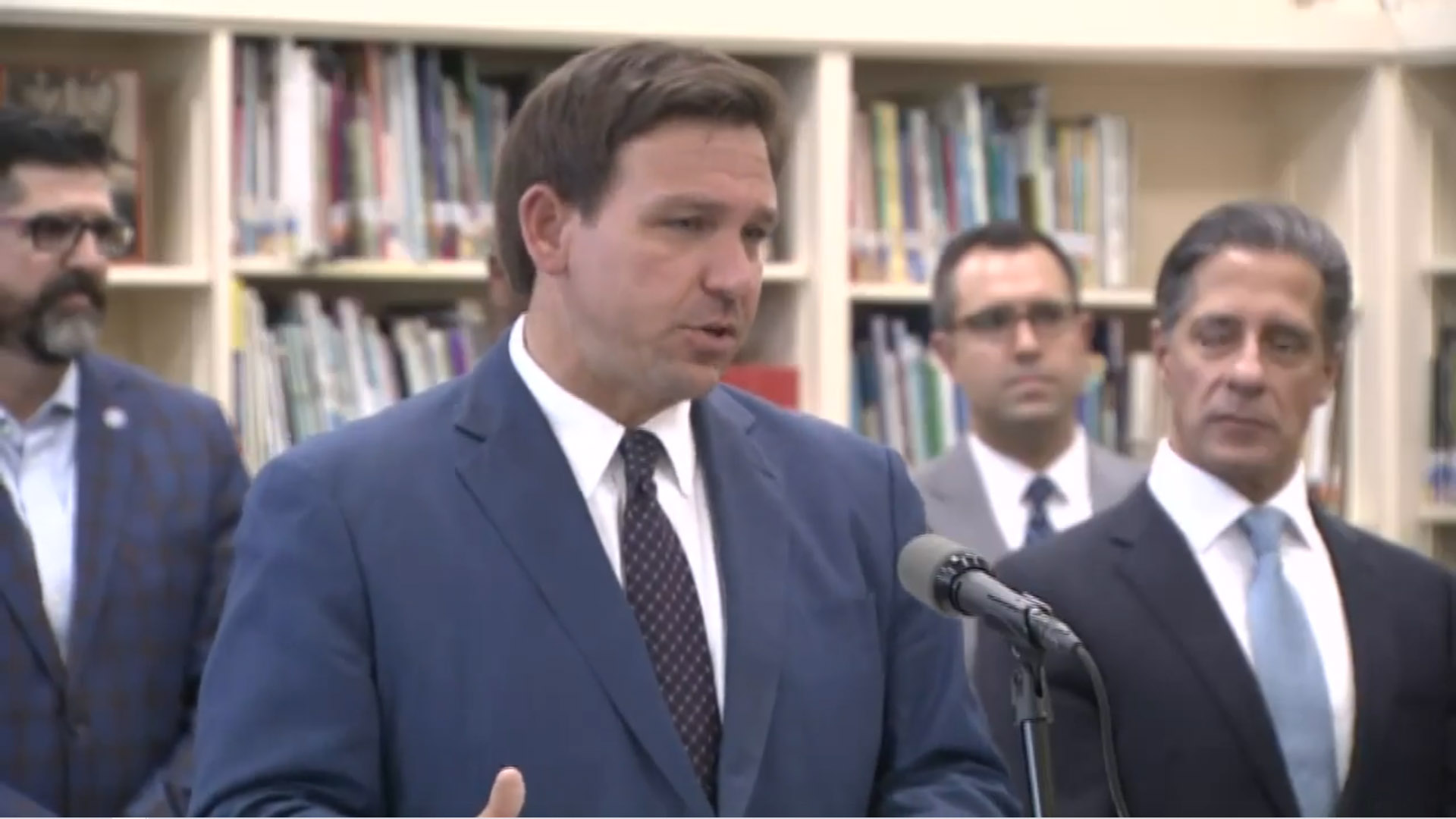 Speaking at a press conference in Miami on Tuesday, Florida Governor Ron DeSantis (R-FL) touched on the subject of requiring proof of a vaccine for cruise ships following his ban of Covid-19 vaccine passports in the state.
Earlier this week, Governor DeSantis signed a bill that prohibits businesses from being able to ask for proof of a vaccine from their customers.
In Senate Bill (SB) 2006, it specifically states, "prohibiting a business entity from requiring patrons or customers to provide documentation certifying vaccination against or recovery from COVID-19."
A business entity, as defined in s. 768.38 to include any business operating in this state, may not require patrons or customers to provide any documentation certifying COVID-19 vaccination or post-infection recovery to gain access to, entry upon, or service from the business operations in this state.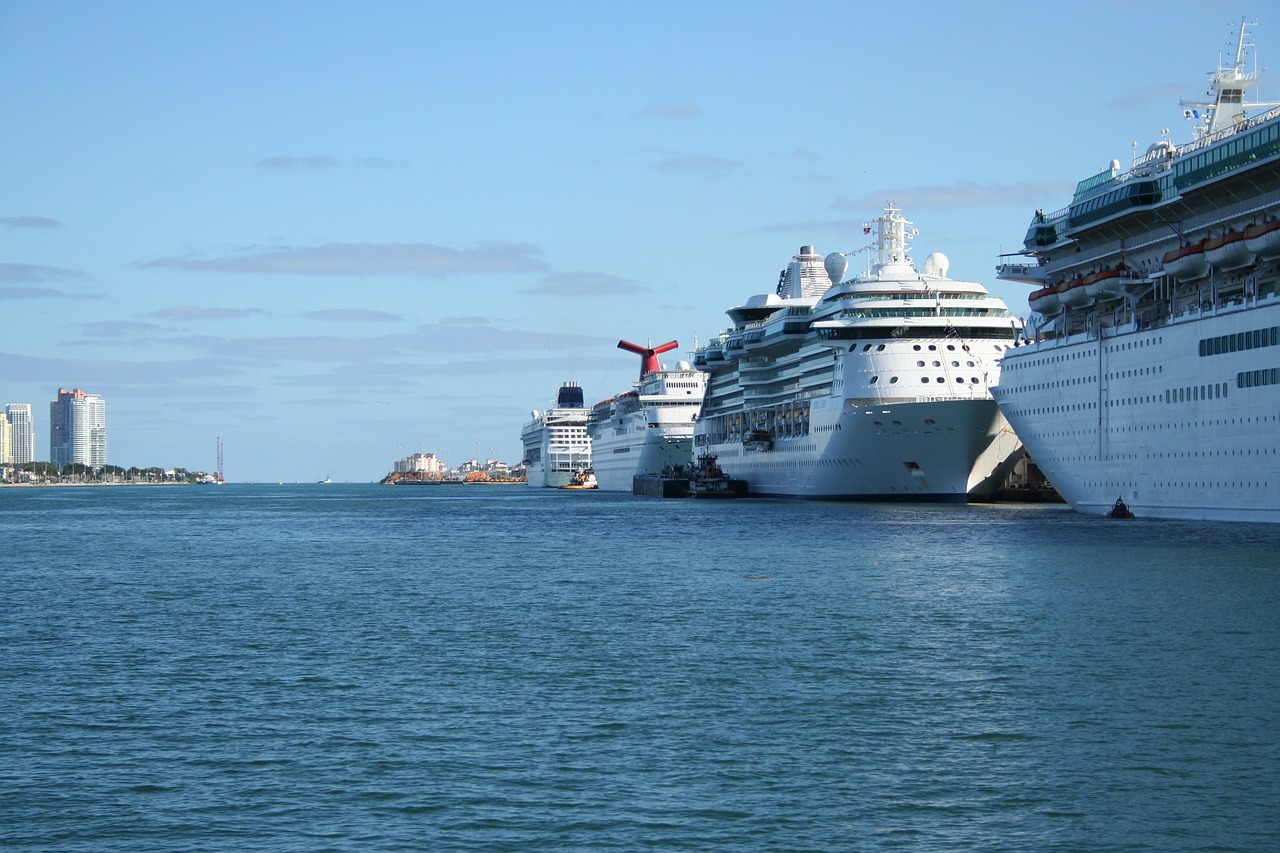 This subsection does not otherwise restrict businesses from instituting screening protocols consistent with authoritative or controlling government-issued guidance to protect public health.
During his press conference on Tuesday, Governor DeSantis said he did not think cruise lines needed the ability to require proof of a vaccine, "Some people say, oh, well, the cruise ships need it.
"These cruise ships are sailing in other parts of the world where they don't even have vaccines available and they're doing it safely and people are having a good time on it. So so they can do it."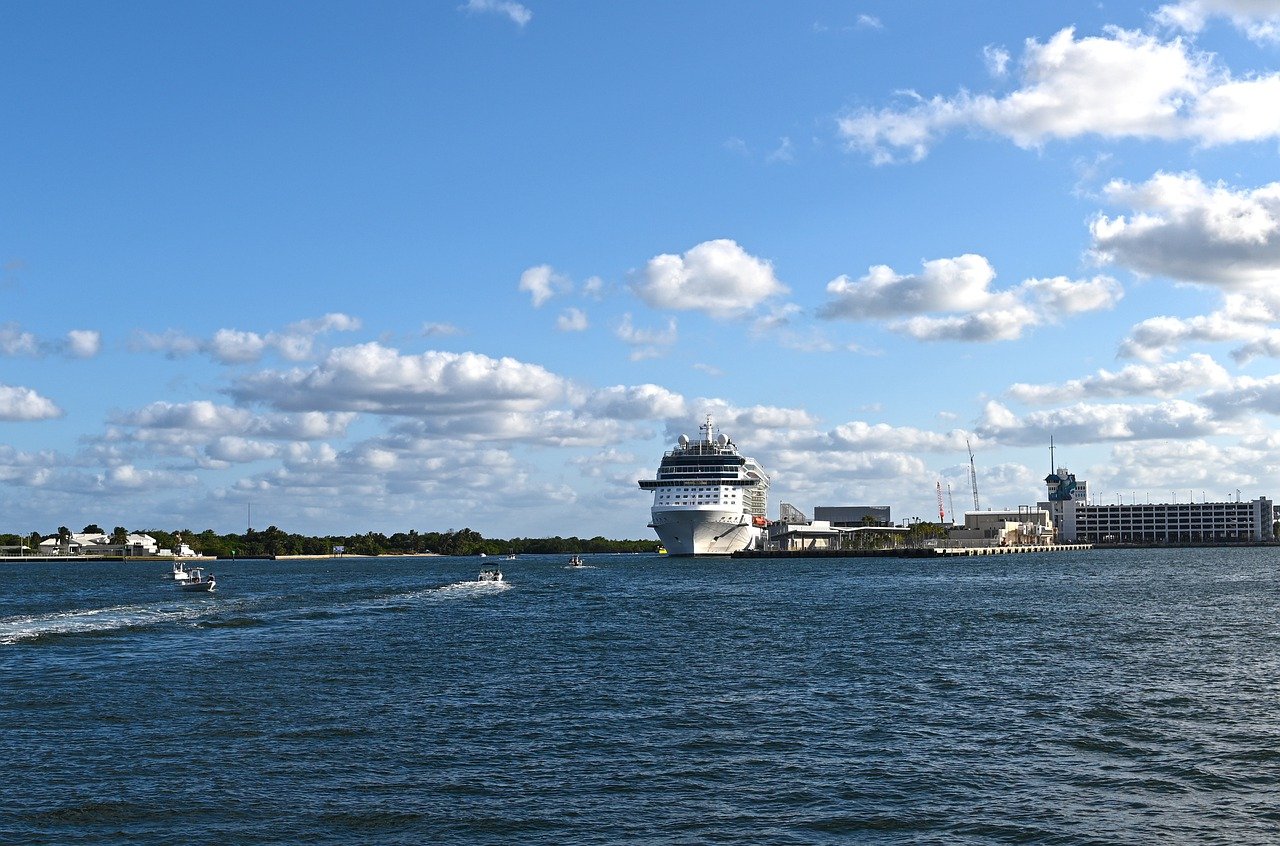 Governor DeSantis appears to be referring to cruise ships sailing currently from Asia and Europe, such as Quantum of the Seas from Singapore.
Quantum of the Seas has been operating from Singapore since December 2020, although Singapore is a country with less than 400 active cases of Covid-19 at the moment.
The new Florida law potentially puts it at odds with the new opportunity from the U.S. Centers for Disease Control & Prevention (CDC), which would allow cruise ships to restart sailings sooner if they have at least 95% vaccinated cruise passengers.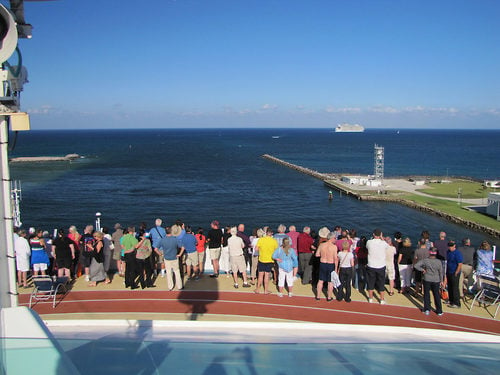 If cruise lines were to require 95% vaccinated passengers, they could skip test sailings and other regulartory hurdles and return to service much faster.
Royal Caribbean has not officially decided if it will require its cruise ship passengers to get a vaccine as a matter of fleet wide policy, although it is requiring the vaccine for select ships that will be restarting cruises outside the United States this summer.
DeSantis defended the vaccine passport ban by saying he is concerned it could be used by companies to restrict people from even basic functions, "you don't want a society in which just to do basic things, restaurant, movie, you know, go on an airplane that you have to be producing proof of this."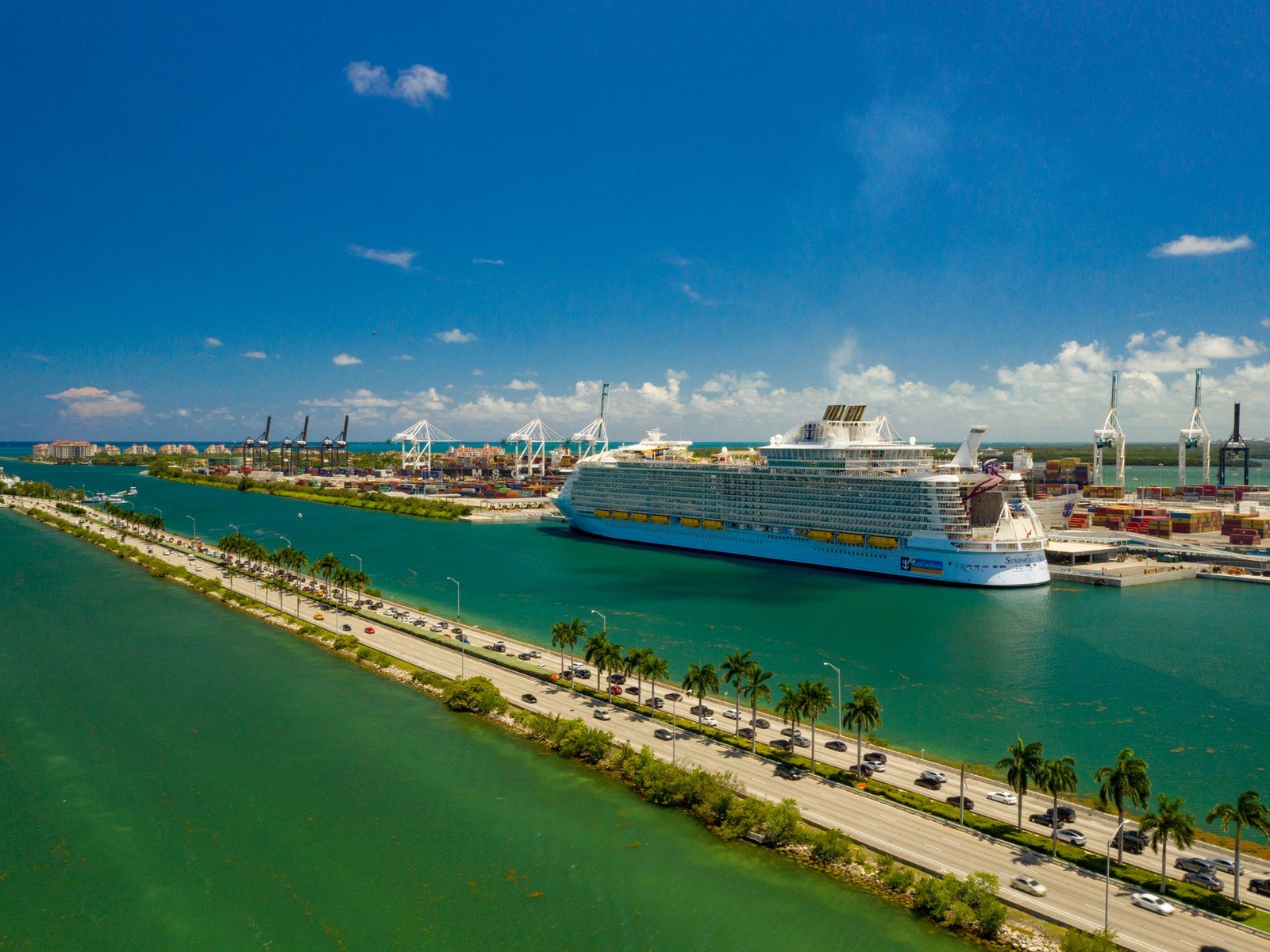 Royal Caribbean International President and CEO Michael Bayley indicated it would be possible for some ships to start cruising under the vaccinated approach, while others could pursue restart under the Conditional Sail Order rules without a vaccine requirement.
Last week, Mr. Bayley spoke about these options, "There'll be really two pathways, one pathway for vaccinated crew and largely vaccinated guests that meet the threshold that they've defined. And that would mean that there wouldn't be a requirement for a simulated voyage etc, and there would be a different expectation on protocols and planning. So it's a faster route."
"And then for ships that wouldn't wouldn't meet that threshold for whatever reason, there would be a different timeline and a different set of protocols and requirements."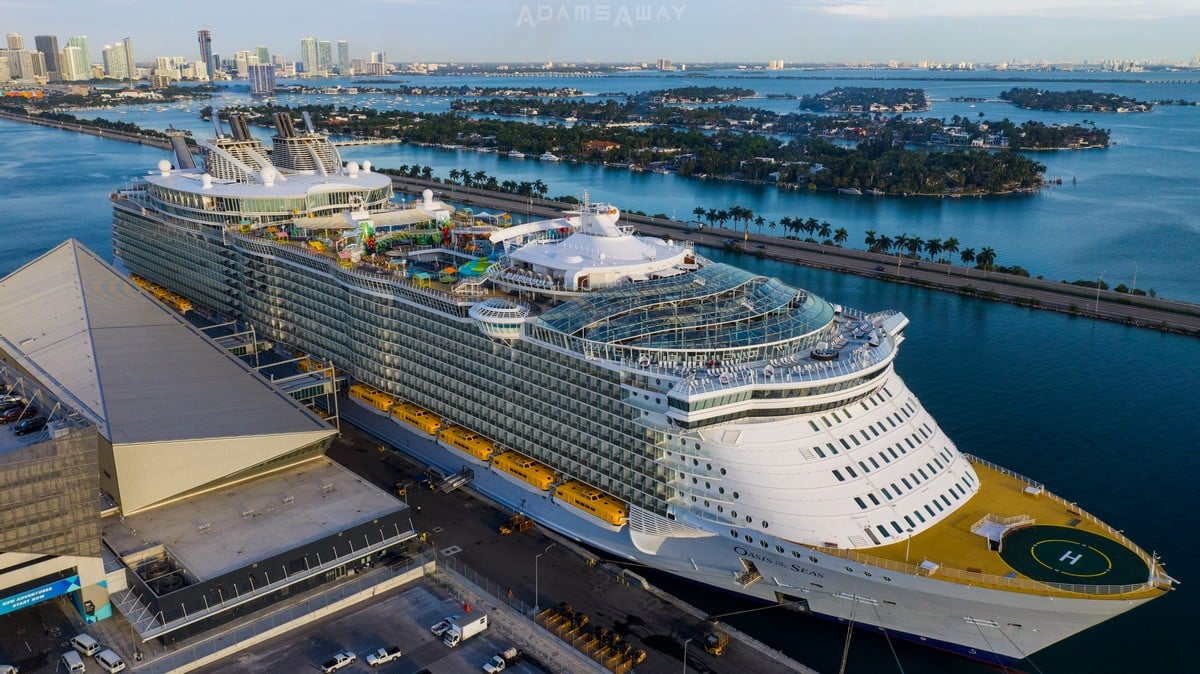 "So fundamentally that there's two pathways. It's not that simple, but that's a way of simplifying."
Cruise lines have not talked publicly yet about how the new bill might affect their restart plans.  The new bill goes into effect July 1st.
If a cruise line were to not pursue the 95% vaccinated option by the CDC, it appears they could still restart cruises under the conditions set out in the CDC's Conditional Sail Order, which requires significantly more time and milestones to hit that involve test cruises before revenue sailings could begin.