In:
If you want a chance to win a free Royal Caribbean cruise, you have to act quickly before the contest ends.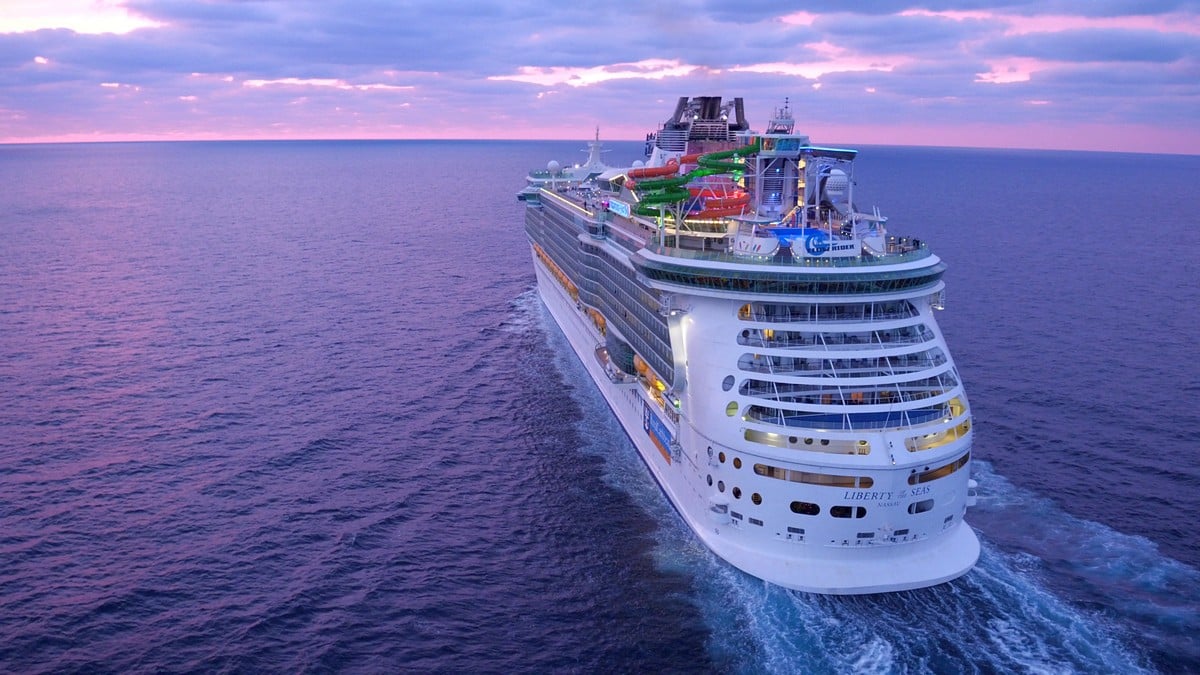 Royal Caribbean opened up its Volunteer of the Seas contest, where you have a chance to win a free stateroom for you and one other person to sail on an upcoming test cruise.
Between 12:00:01 AM ET on August 6, 2021 and 12:00:01 AM ET on August 7, 2021, you can enter up to 12 times to win a room one of three simulated voyages Royal Caribbean has scheduled.
These test cruises are required by the U.S. Centers for Disease Control and Prevention (CDC), and the cruise is using them to ensure the new health protocols are working as planned before regular sailings begin.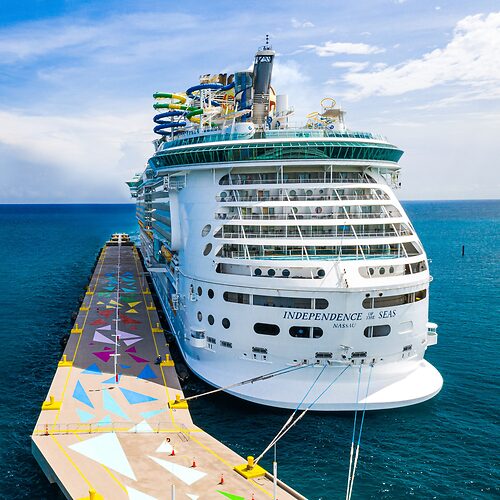 To be eligible for the free cruise giveaway, you must be:
U.S. residents currently residing in one of the 50 United States (except Montana) or the District of Columbia
At least 18 years old
Fully vaccinated with a Covid-19 vaccine that has been authorized by either the United States Food and Drug Administration or the World Health Organization
The contest is for a cabin on one of these three test cruises, which you could be randomly chosen for:
Mariner of the Seas - August 11th (2 Nights) from Port Canaveral, FL
Oasis of the Seas - August 22nd (6 Nights) from Bayonne, NJ
Liberty of the Seas - September 18th (4 Nights) from Galveston, TX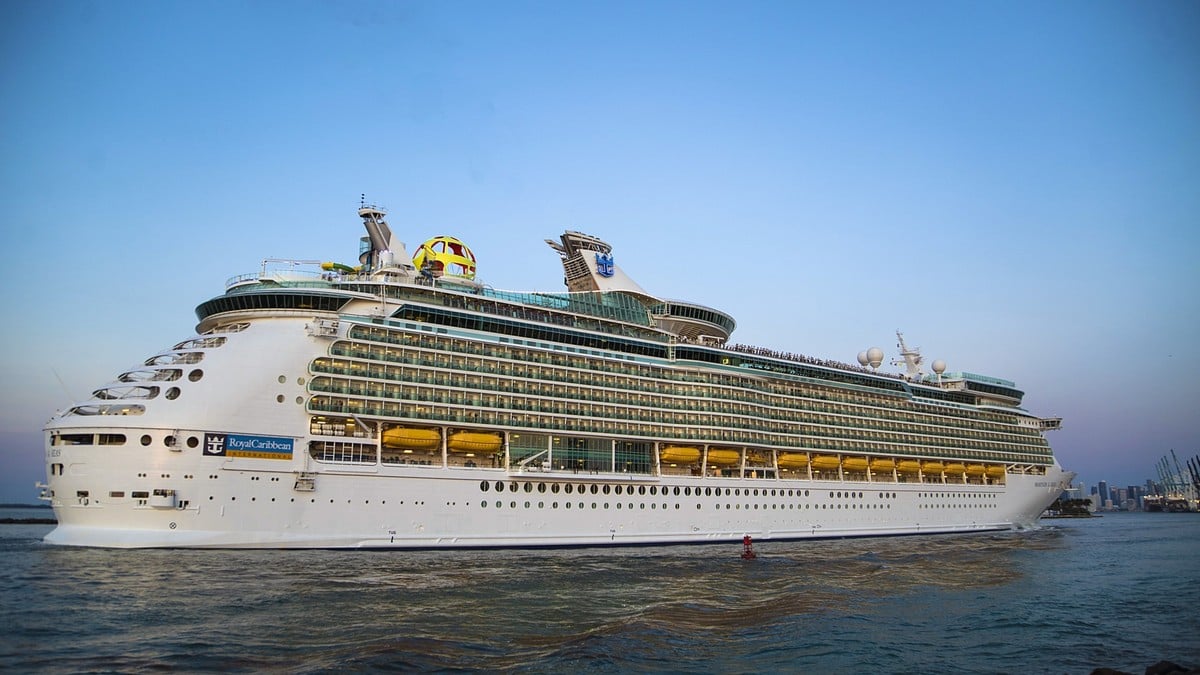 Sound like something you want to do? You can fill out a contest entry form here for your chance to win.
According to the contest rules, Royal Caribbean will award 1,125 winners for the winner and a guest to sail on one of these ships. 
The contest is open to repeat cruisers as well as someone new to cruising, but if you have cruised before you will get extra entries.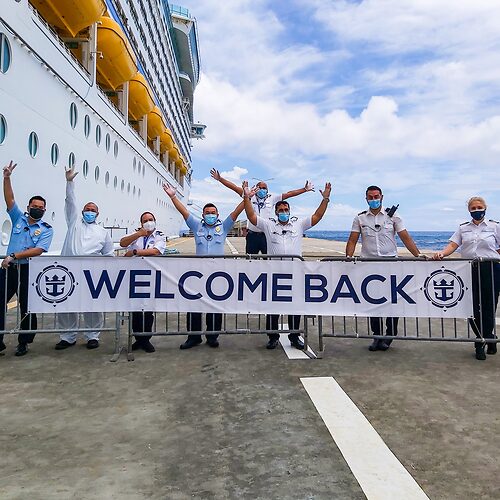 If you're a Crown & Anchor member, Royal Caribbean will automatically provide you with additional entries – so you only need to submit your entry once! Here is the breakdown:
Pinnacle members: 11 additional entries
Diamond Plus members: 9 additional entries
Diamond members: 7 additional entries
Emerald members: 5 additional entries
Platinum members: 3 additional entries
Gold members: 1 additional entry
If you are not a Crown & Anchor member, you can submit additional entries – up to a total of 12 entries per person. Diamond Plus tiers and below, you can also submit additional entries to reach the 12 entry maximum.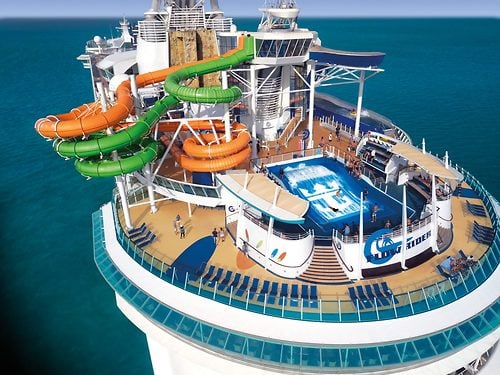 If you do win a room, it will be up to you to get to and from the ship.  Royal Caribbean is not including transportation and/or lodging as part of the contest.
This new sweepstakes is the first opportunity for the public to be a part of a simulated voyage, as test cruises up until now have been filled by cruise ship employees, travel agents, media and select top tier Crown and Anchor members.
Royal Caribbean began taking sign ups for test cruises in November 2020, but this contest requires eligible folks to sign up again through the contest.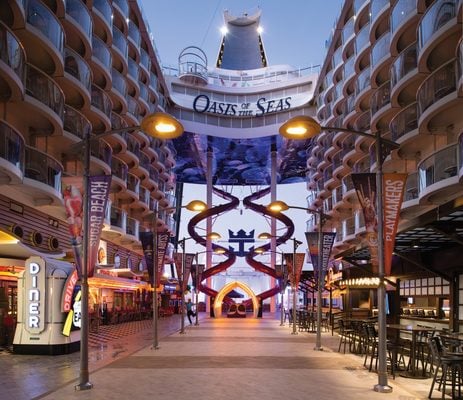 In addition to demonstrating to the CDC the viability of new health protocols, Royal Caribbean is using these test sailings to prepare each ship before sailings begin with paying passengers.
Royal Caribbean has completed seven test cruises so far, which began in June.
The cruise line also announced restart plans for ships in fall 2021 and beyond, which means there could be more test cruises scheduled later.