Royal Caribbean Post Round-Up: January 12, 2020
In:
Welcome to this week's round-up of all the Royal Caribbean news and happenings.  Hope you are staying warm and are ready to cozy up to some great Royal Caribbean fun.
Royal Caribbean cancelled five Liberty of the Seas sailings in 2021 in order to provide more time for the ship to be upgraded.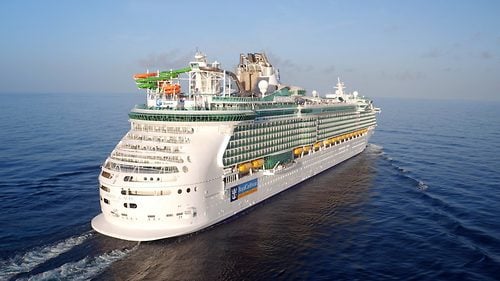 The cruise line confirmed that five sailings are being cancelled, beginning with the February 14, 2021 sail date.
Royal Caribbean has not announced what changes and upgrades are coming to Liberty of the Seas yet.
Royal Caribbean News
Royal Caribbean Blog Podcast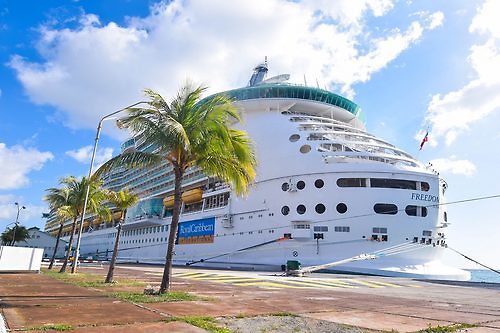 The 336th episode of the Royal Caribbean Blog Podcast is now available, where Matt and Ken review the recently completed RoyalCaribbeanBlog group cruise on Freedom of the Seas.
Having just wrapped up a 7-night Southern Caribbean cruise on Freedom of the Seas, Matt and Ken share their experiences with the group, as well as in each port the ship visited.
Please feel free to subscribe via iTunes or RSS, and head over to rate and review the podcast on iTunes if you can! We'd appreciate it.
New RCB Video: What's coming to Royal Caribbean in 2020
Have you subscribed to the Royal Caribbean Blog YouTube Channel? We share some great videos there regularly, all about taking a Royal Caribbean cruise! This week, we are sharing our latest video — What's coming to Royal Caribbean in 2020 — and don't forget to subscribe here.
New Royal Caribbean Cruise Compasses
One of the best ways to learn about what sort of events a cruise ship offers is to consult a past Royal Caribbean Cruise Compass. Here is a look at which Cruise Compasses we added this week.
Royal Caribbean Around the Internet
Travel Weekly wrote about the "whole truth" when it comes to cruise pricing.
JJ Cruise posted a behind the scenes tour of Portside BBQ on Oasis of the Seas.