In:
Royal Caribbean recently updated its app to make it easier for guests to return to edit their information after checking-in online to help qualify for Expedited Arrival.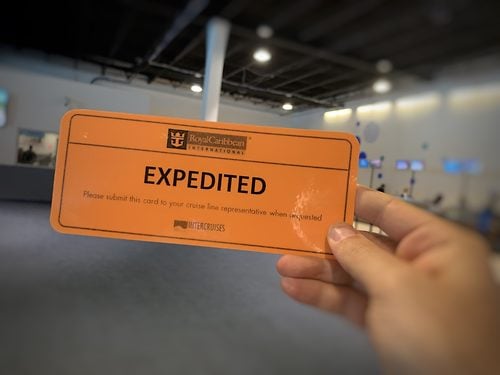 One of the most useful offerings in select embarkation ports is Expedited Arrival, which moves guests quicker through the check-in process in the cruise terminal.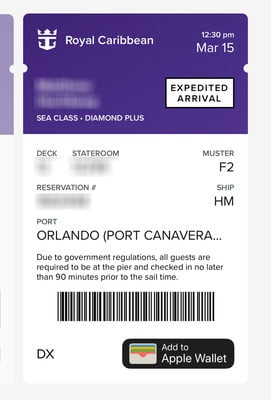 In the past, once a guest completed online check-in, it was difficult to get back to update the information.
With the 1.23.0 release, Royal Caribbean added a new link below the SetSail Pass to easily get back and update information.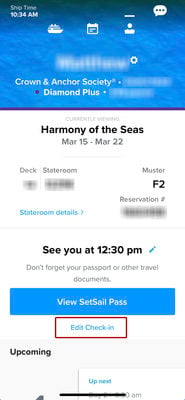 Here is how to get Expedited Arrival for your next sailing:
1. Create a guest account with Royal Caribbean before the cruise.
2. Download the Royal Caribbean app from either the iTunes App Store or Google Play Store.
3. Begin check-in and make sure you do a few steps:
a. Fill out all the questions in the short form provided.
b. Scan your passport with the app (do not manually enter the passport information).
c. Take a security selfie photo. Make sure you do not have a hat on or sunglasses, and have as muted a background as possible.
The app is available on the iTunes App Store and Google Play Store.