Royal Caribbean Post Round-Up: October 14, 2018
In:
We hope everyone reading this is having a wonderful Sunday and enjoying some time this weekend with friends, family and some good food too.  There was a lot of Royal Caribbean news this week, and we have summarized all up into one easy-to-read blog post for your convenience!
Royal Caribbean announced that Navigator of the Seas will be the first cruise ship to visit CocoCay following the transformation to Perfect Day in CocoCay.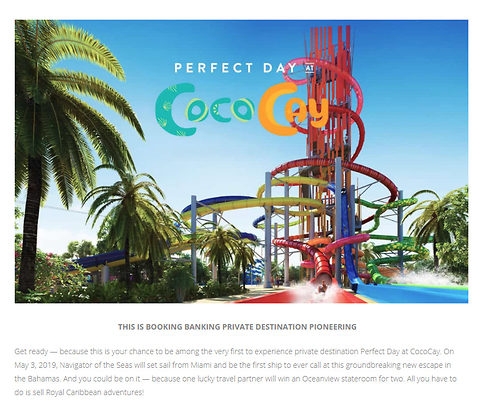 Navigator of the Seas will sail a 3 night Bahamas sailing between May 3-6, 2019.
Perfect Day at CocoCay is a $200 million makeover of Royal Caribbean's private destination in the Bahamas.  CocoCay will offer guests plenty of ways to relax and enjoy beautiful beaches and pristine water, plus thrilling experiences like Thrill Water Park, ziplining and water sports.
Royal Caribbean News
Royal Caribbean Blog Podcast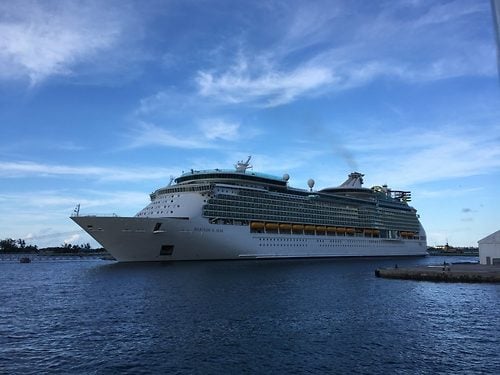 Mariner of the Seas has a lot of people excited to go on a short cruise again, and on this week's podcast, we have a cruise review to share from a recent Mariner sailing.
Ric from CruiseHabit.com joins Matt to talk about his recent sailing on Mariner of the Seas. Ric talks about why he booked this cruise, what he did onboard, and what Ric thinks of the recent upgrades.
Please feel free to subscribe via iTunes or RSS, and head over to rate and review the podcast on iTunes if you can! We'd appreciate it
New Royal Caribbean Cruise Compasses
One of the best ways to learn about what sort of events a cruise ship offers is to consult a past Royal Caribbean Cruise Compass. Here is a look at which Cruise Compasses we added this week.
Royal Caribbean Around the Internet
CruiseHabit tried out the Try Dive activity on a recent Royal Caribbean sailing.
Eat Sleep Cruise counted down their top ten favorite things to do on embarkation day.
Royal Caribbean shared a video on how the cruise line procures everything it needs for a sailing.