In:
Happy New Year! Before we pop champagne and toast to a better year next year, we have some Royal Caribbean cruise news to share.
We had a hint of what may be to come with a new trademark registration for something called the Fly Rider.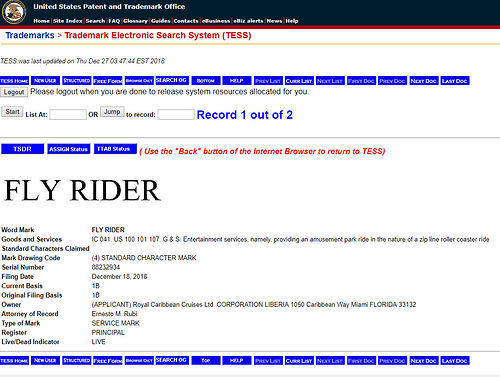 Royal Caribbean filed a trademark for the phrase, "Fly Rider" and mentions it is "entertainment services, namely, providing an amusement park ride in the nature of a zip line roller coaster ride".
Perhaps this will be a preview of a new feature coming to a Royal Caribbean ship soon.
Royal Caribbean News
Royal Caribbean Blog Podcast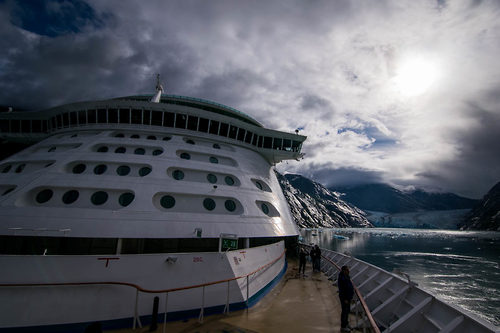 The 282nd episode of the Royal Caribbean Blog Podcast is now available and this week, Matt shares his favorite cruise memories of 2018.
On this episode, Matt looks back on his year of cruising in 2018 and picks which moments stood out to him.
Please feel free to subscribe via iTunes or RSS, and head over to rate and review the podcast on iTunes if you can! We'd appreciate it.
New Royal Caribbean Cruise Compasses
One of the best ways to learn about what sort of events a cruise ship offers is to consult a past Royal Caribbean Cruise Compass. Here is a look at recent Cruise Compasses we have added.
Royal Caribbean Around the Internet
Orlando Sentinel shared what's new in Florida cruises for 2019.
Cruise Fever listed 10 ways cruises are changing.
Cruise Hive reported on the search for an overboard Royal Caribbean crew member has been suspended.