In:
Royal Caribbean filed a U.S. federal trademark registration with the U.S. patent and trademark office for something called the Fly Rider.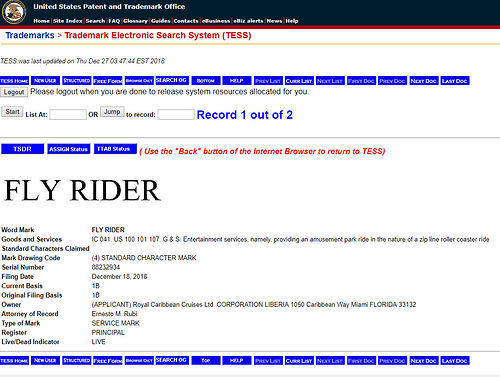 The trademark filing was filed on December 18, 2018 and is described as, "Entertainment services, namely, providing an amusement park ride in the nature of a zip line roller coaster ride".
The trademark reveals little details, but does give an indication of what may be announced at a future date.