In:
With 2018 nearly complete, it's time to look back on the year and see which news stories generated the most interest.  There's no doubt that 2018 was a busy year for Royal Caribbean and so it is interesting to see which stories rose to the top of people's interest.
This year's top ten list is based on the Royal Caribbean stories we feel generated the most buzz and interest.  There are some stories that made the top ten list that surprised me and others I'm more surprises did not make the list.  Let's dive in!
Royal Caribbean changed their policy to allow guests to bring non-alcoholic beverages onboard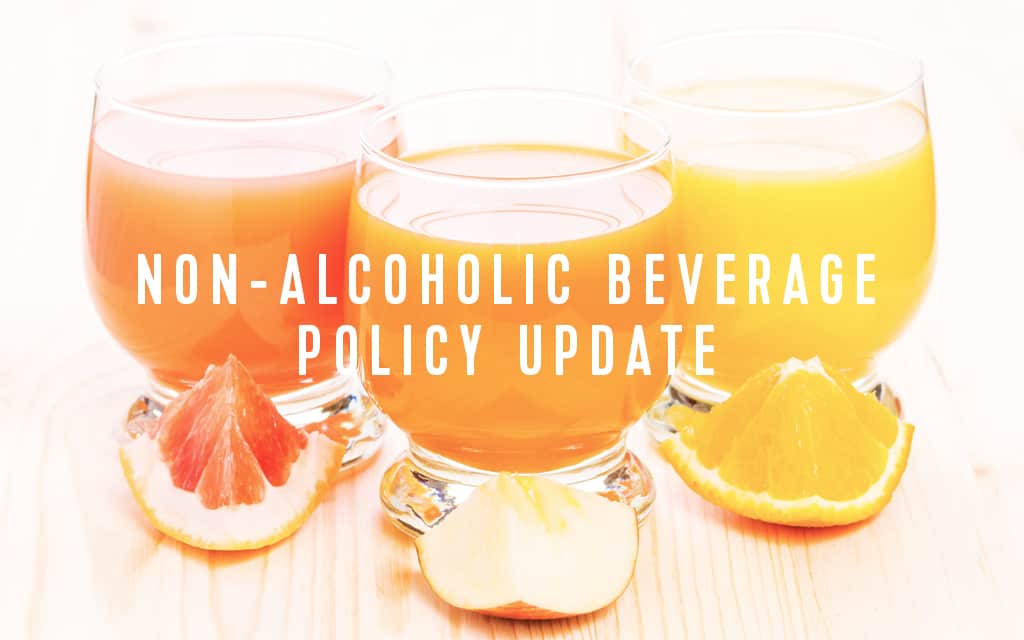 Royal Caribbean updated its beverage policy to begin allowing guests to bring small quantities of non-alcoholic beverages on their Royal Caribbean cruise.  Needless to say, this change made a lot of guests happy.
Effective as of September 1, 2018, non-alcoholic beverages brought onboard may not exceed 12 standard (17 oz) cans, bottles or cartons per stateroom. Distilled water or specialized beverages such as, milk for medical purposes, dietary or infant use, are permitted.
Royal Caribbean ended its partnership with Chef Michael Schwartz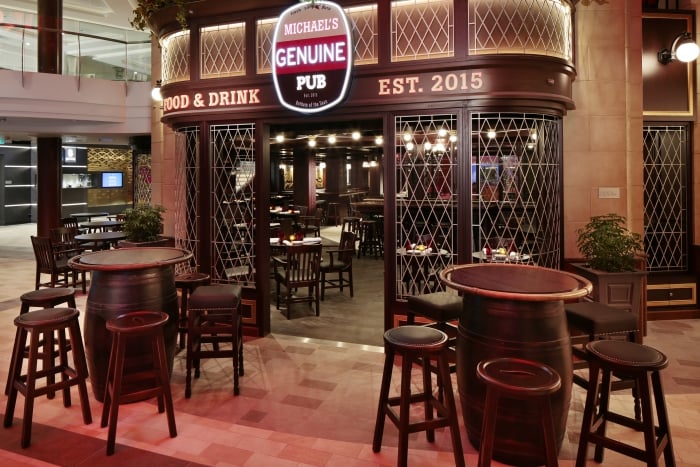 2018 was the year we said goodbye to Michael's Genuine Pub locations and the menus at 150 Central Park that were provided as part of the partnership with Chef Michael Schwartz. Back in February, Royal Caribbean informed its travel partners that Royal Caribbean would remove Michael's Genuine Pub on its Quantum Class ships.
In its place, Royal Caribbean created a pub experience that offers a wide selection of beer and specialty cocktails, as well as small snacks.
Mariner of the Seas revitalization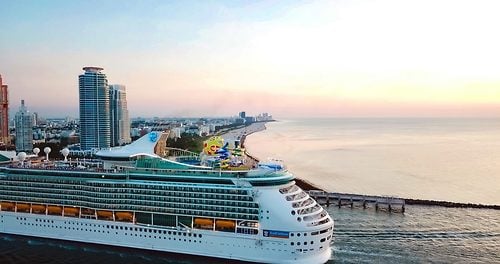 Royal Caribbean spent $120 million this year to totally revamp Mariner of the Seas that amped the ship up with new thrills, restaurants, staterooms and entertainment.  The makeover really seemed to resonate with guests.
Royal Caribbean added water slides, a virtual reality trampoline, laser tag, Playmakers Sports Bar, Bamboo Room lounge, Jamie's Italian and a lot more.
Mariner of the Seas has the distinction of being a very popular choice with consumers that are looking for short cruises, and has been a boon for the cruise line in terms of being booked well and driving up revenue.
Symphony of the Seas launched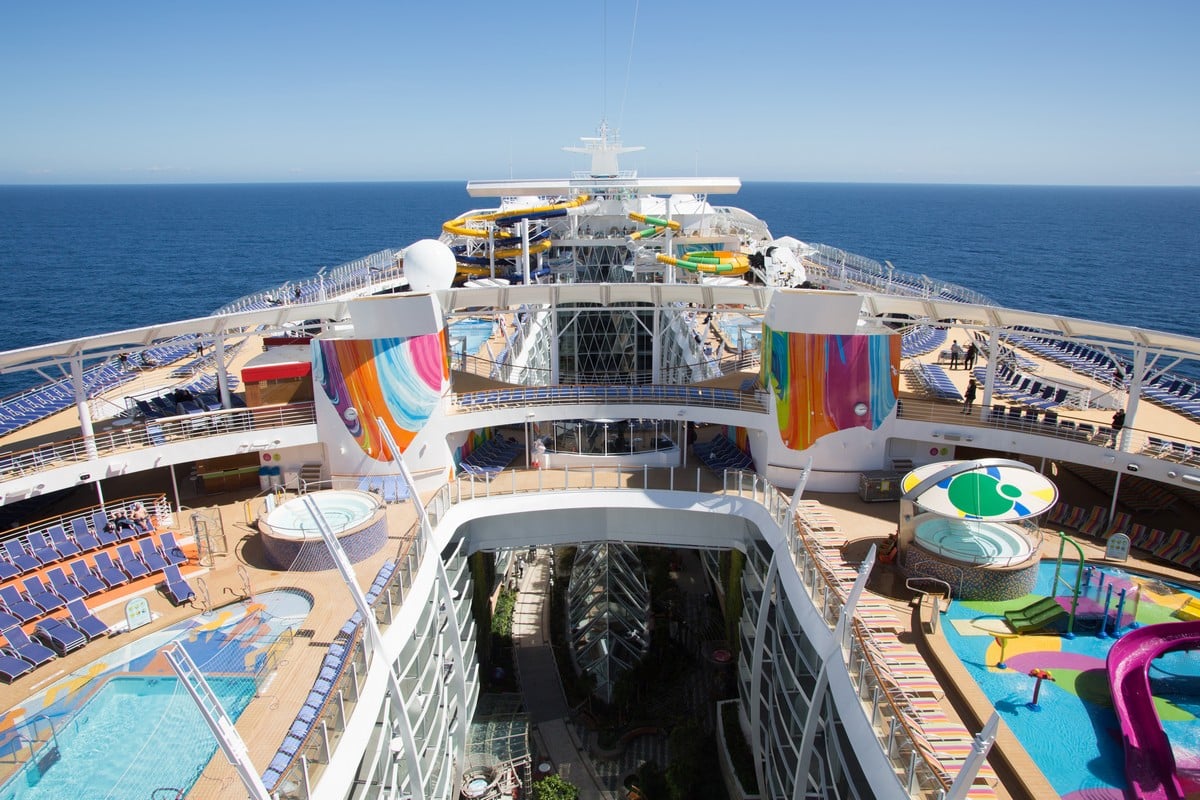 When Royal Caribbean launches a new cruise ship, it is certain to be big news and Symphony of the Seas did not disappoint. Symphony of the Seas is not only the largest cruise ship in the world, but also marks a significant moment for many Royal Caribbean fans because this brand new cruise ship offers so many enticing options.
After thirty-six months, Symphony of the Seas debuted in Europe and sailed a summer season in the Mediterranean before coming to the United States and her new homeport in Miami.
While Symphony may be the fourth Oasis Class ship, Royal Caribbean added a number of features and changes to make the ship stand out from her sisters. Symphony brings a bold lineup of energy-filled, heart-pumping experiences. The new ship offers glow-in-the-dark laser tag adventure, the tallest slide at sea, waterslides and FlowRider surf simulators. There is plenty of dining onboard too, with Hooked Seafood, Playmakers Sports Bar & Arcade and El Loco Fresh for Mexican street-food fare. In addition, Symphony offers signature shows across three distinct stage venues.
Terminal A in PortMiami opened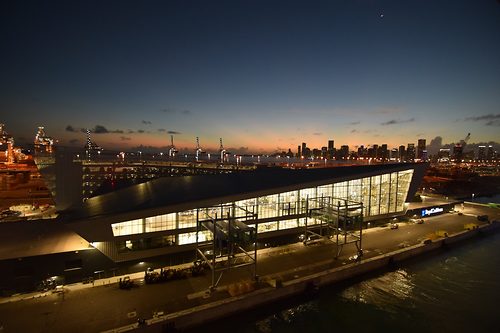 A new cruise terminal might not sound like big news, but Royal Caribbean's newest cruise terminal in PortMiami is a major step forward for guests who get to sail here. In early November, Royal Caribbean officially opened Terminal A in PortMiami.
Terminal A is a brand new, state-of-the-art cruise terminal that was built to be the home of Symphony of the Seas and her sister, Allure of the Seas.  The building was designed by England-based global architecture firm Broadway Malyan. The 170,000-square-foot terminal is nicknamed the 'Crown of Miami' because of its distinct shape.
Perfect Day at CocoCay announced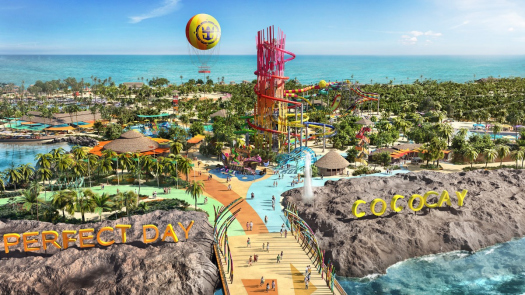 In March, Royal Caribbean revealed its grand plans for a massive expansion to its private island in the Bahamas. CocoCay will be the first in the cruise line's most ambitious project yet, which they are dubbing the Perfect Day Island Collection.  This will be a series of unrivaled and exclusive private island destinations around the world.
Among the many additions, Royal Caribbean is adding a new water park, the Caribbean's largest freshwater pool, zip line, helium balloon, specially designed beaches and more.
Royal Amplified program announced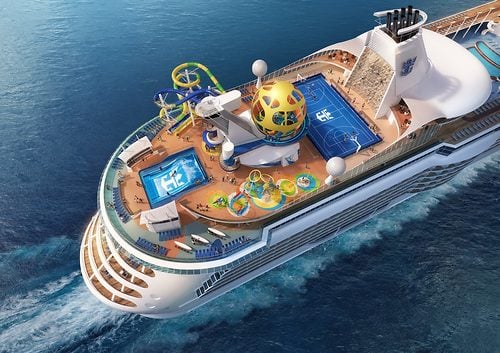 As if announcing Perfect Day at CocoCay was not enough, Royal Caribbean also announced it would invest $900 million to reimagining its fleet through a new modernization effort called Royal Amplified.
Royal Amplified will cover 10 ships over four years, and Royal Caribbean promises the program will touch every facet of the guest experience, and introduce a wide range of innovative features and bold, new experiences, including specialized pool spaces, experiential dining and nightlife concepts, and first-of-its-kind attractions.
Royal Amplified will include the Oasis, Freedom and Voyager class ships.
Sorrento's Pizza got better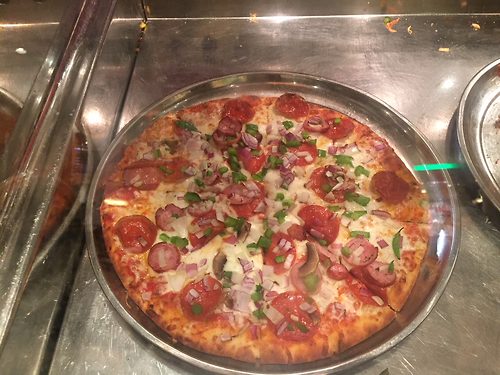 News about the state of pizza might not sound like big news, but to Royal Caribbean fans it was a welcome change.  Royal Caribbean CEO Michael Bayley announced earlier this year an effort to substantially improve the cruise line's pizza.
A new approach to their pizza has seen a six point increase in guest satisfaction, thanks to the cruise line's better crust, cheese, sauce and toppings.
This is great news, especially when you are grabbing a slice in the late hours of the evening.
Independence of the Seas completed a shipwide refurbishment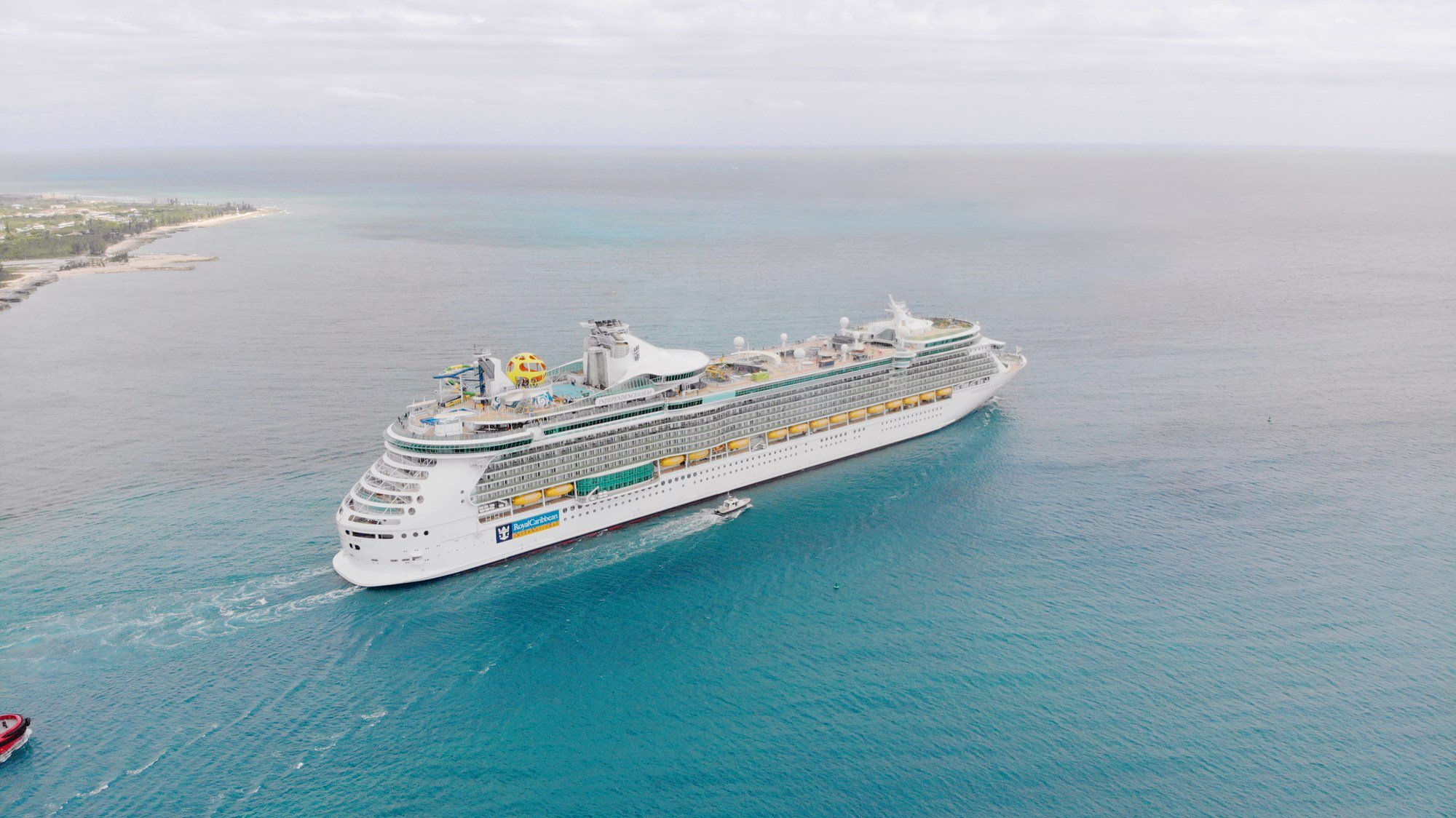 While Mariner of the Seas received a lot of attention this year for her upgrades, Independence of the Seas also received a substantial upgrade too.
Royal Caribbean completed the multimillion-dollar upgrades on Independence of the Seas, which resulted in the addition of a number of new features onboard, including new aqua park, new lounges, escape room, laser tag, new staterooms, Izumi specialty restaurant and more.
Royal Caribbean hosted the largest movie premiere at sea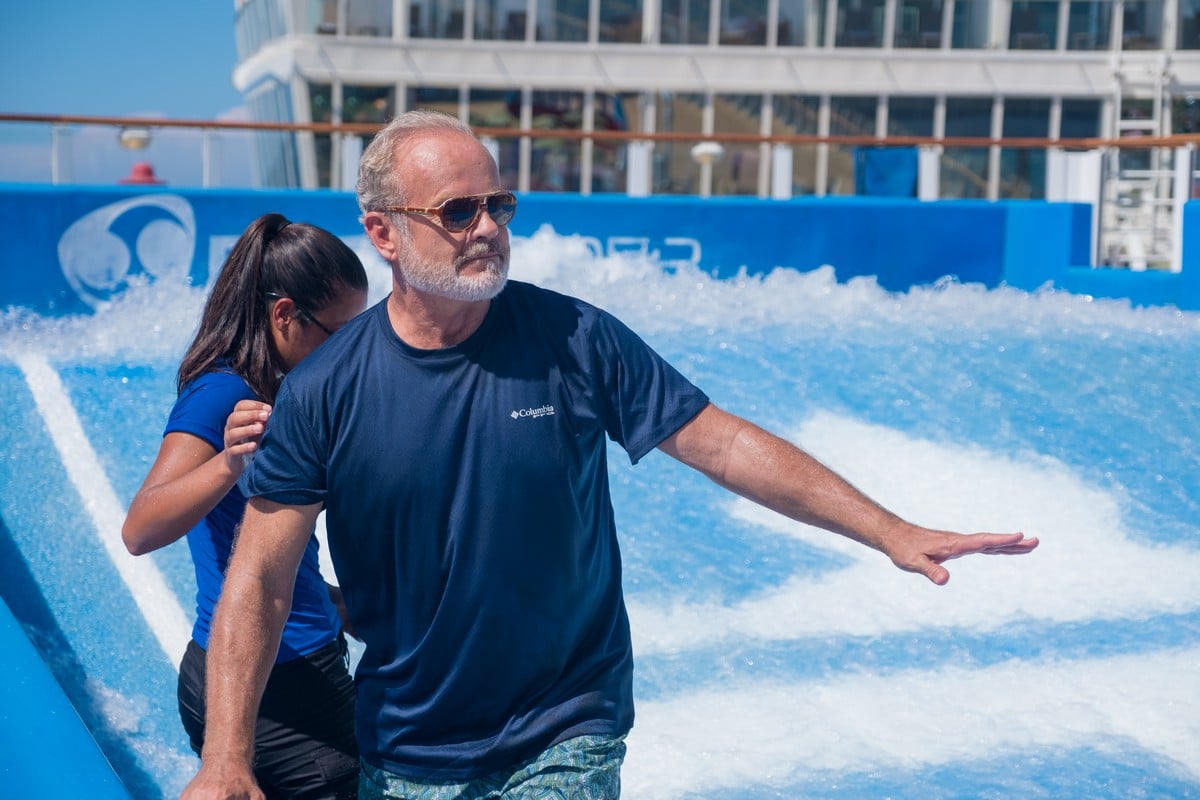 A new Netflix movie was filmed and initially screened aboard Harmony of the Seas.  To celebrate the launch of the new film, Royal Caribbean hosted the largest movie premiere at sea by screening the dramedy across its Oasis Class ships.
"Like Father" was filmed on board Harmony of the Seas and stars Kristen Bell, Kelsey Grammer and Seth Rogen.
Your thoughts
What did you think was the biggest Royal Caribbean news of 2018? Did we miss one? Share your thoughts in the comments below!