Oasis of the Seas Live Blog Day 1 - Embarkation Day
In:
Pre – Cruise
Before the cruise I had some work to do in Phoenix, AZ and actually took the red-eye back to Orlando, FL the morning of the cruise.
My flight landed in Orlando at 5AM Sunday morning and my ride was coming in around 10am. I started thinking about it and I didn't want to sit at the airport all morning. So I was starting look at my options for a transfer from Orlando Airport to Port Canaveral. Many of the shuttle services, don't actually leave until 10am. Unfortunately, only Uber Black works at the airport and it was giving me a rate of $139 one-way to the port. This is when I got creative and decided to take a taxi from the airport to a gas station 3 miles away ($10). Once you are away from the airport you can take an Uber X (the cheapest one) to the port for($39).
For $50 I got over to the port and the ride too less than an hour. I will note that my taxi driver, asked me if I was using him just so I can take an Uber.
Check – in
In Port Canaveral, they have a new terminal they built just for Oasis class ships. However, having used the amazing terminal in Port Everglades, this one really struggled holding all the passengers.
Around 11:15am-11:30am guest arriving had little to no seats left for arriving passengers. The good news is, boarding starting at 11:30 and that was a very easy process.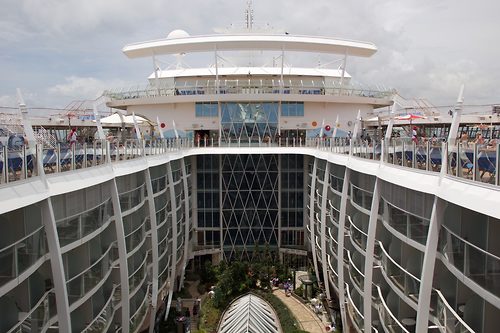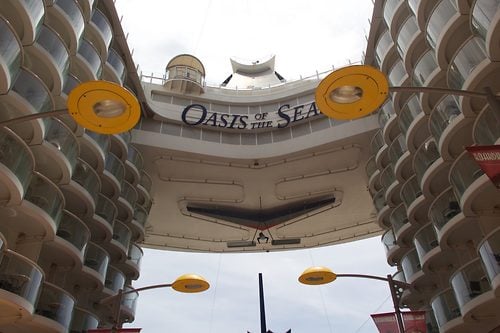 On board
Once on board I headed over to Central Park to make my dining reservations. When I wrote the preview post, I only had the 4 night dining package. Well since then, I have since changed to the ultimate dining package. This means we will be dining in specialty restaurants all week. This package is $168 per person and also includes lunch on sea days at any of the restaurants. I went into Giovanni's Table to make our reservations for the week. A few nights I wanted 6:30pm and they only had 6:15 or 6:00. Not a big deal to me, as most of my shows are later into the evening.
For lunch we headed over to Park Café and I couldn't believe how empty it was. This is a free option for lunch where they have salads and sandwiches. Most cruisers head up to the windjammer day 1 for their first meal, but I highly recommend Park Cafe, for a much calmer and enjoyable lunch. You also don't want to miss out on their famous roast beef sandwich!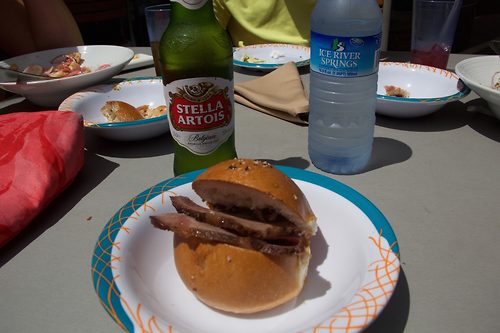 After lunch I was actually starting to crash, I failed to mention I was going on 30 hours straight of no sleep. With the 3-hour time difference in AZ, and red eye over to FL there just wasn't anytime, but I made the cruise and that's all that matters. I headed to our cabin at 1pm and our bags had already arrived.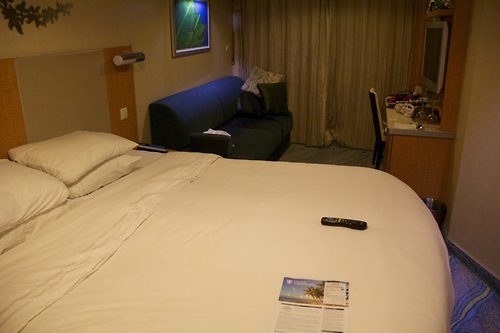 Sailaway
Before sail-away we had the muster drill and on Oasis class this is so much more enjoyable than standing shoulder to shoulder with total strangers on all the other ships. On Oasis class, you watch a short video in a lounge you are assigned to, mine was the theater.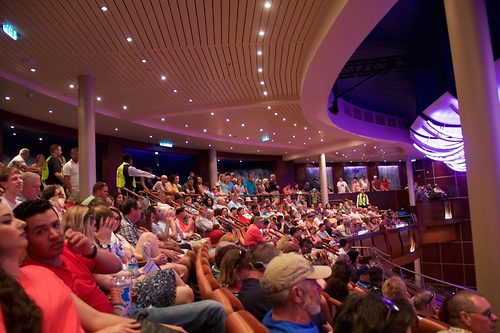 During sail-away I went down to the jogging track and went all the way aft.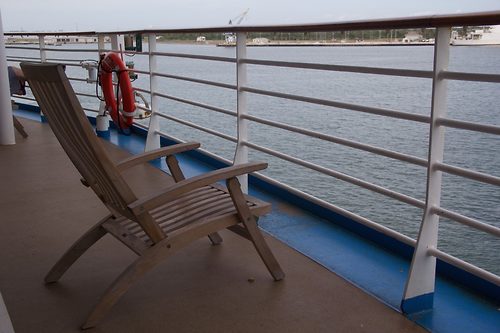 This location is often unnoticed if you don't ever go on the track, they have chairs back there and you can just watch the ocean for hours. After we started moving I changed locations to the forward observation bridge on deck 14. This bridge is few steps away from my cabin D5 Ocean Balcony - 14144.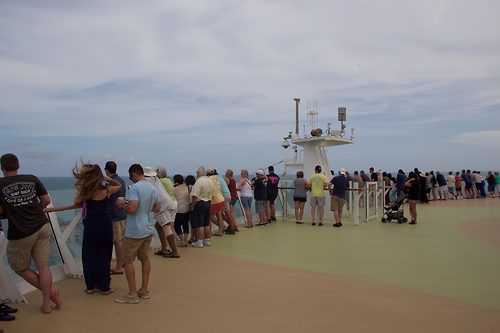 This bridge is likely the best location to watch, but get there right after the muster drill for a front row seat.
Dinner
Tonight we had dinner at Giovanni's Table in Central Park.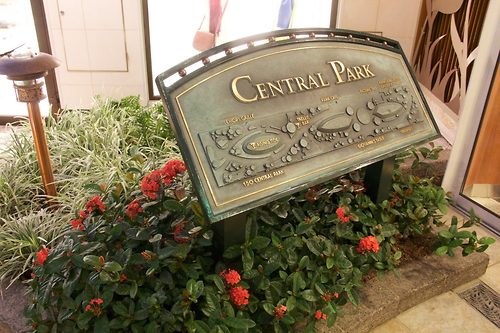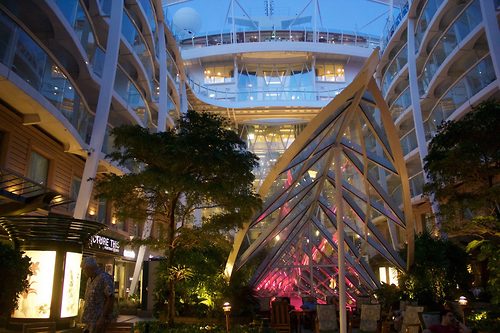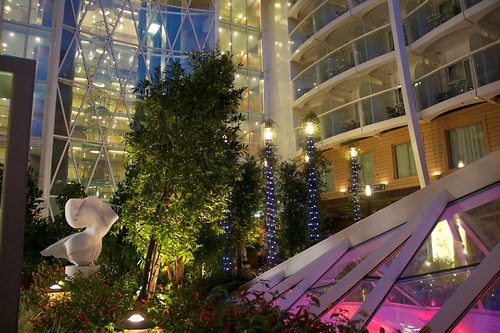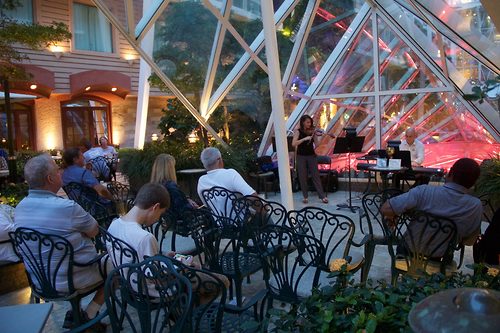 They have actually changed their menu recently to add a few more options. The big change I recommend is the octopus starter. This was so good; I could have eaten this for a meal to be honest. I also asked if they had any leftover lasagna from lunch and they said yes! So I had the filet and lasagna, and if you are counting that's two main courses!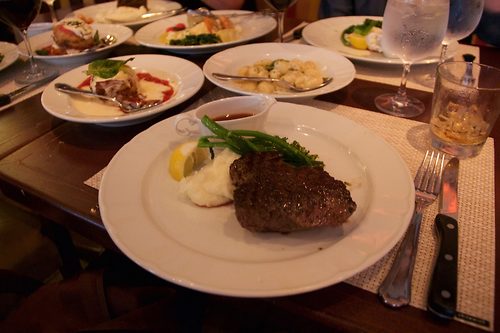 The filet was very large and had so many flavors; I can't wait to go back here later in the week.
Aqua Show
Tonight we had Oasis of Dreams aqua show. It's been a few years since I've seen this show, so I was excited to see the original aqua show again. Our show started at 9:30pm and they let you in the theater at 8:45. I really suggest getting there at least 30 minutes before the aqua show for a good seat. I saw so many people coming in right before show who couldn't find seats together or only left with the front row "splash zone."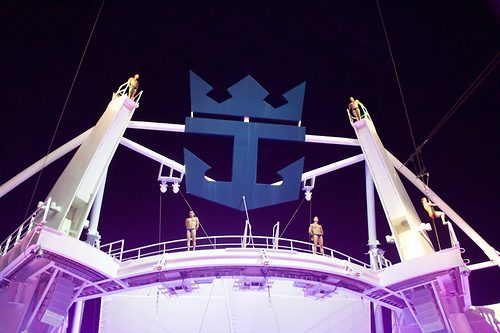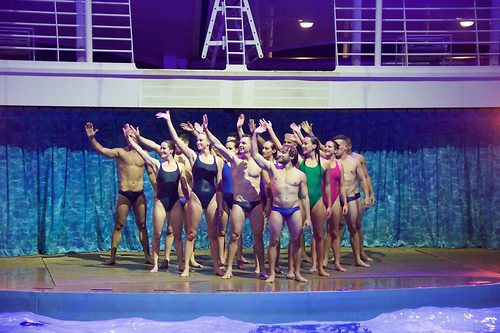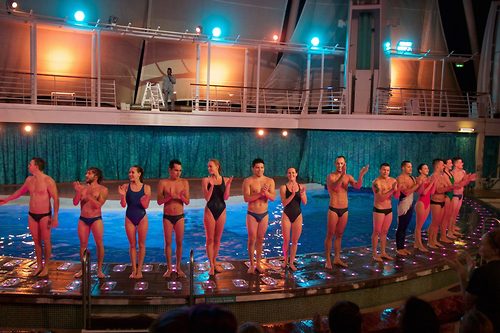 The show was outstanding as always, the reason I love this show so much is because they have a little love story in the show.
Stray Observations
Tiffany's had a mailbox to insert wish-list items. I wonder if they call the spouse to come down and purchase it? Actually, I don't want to know!

The Royal Genies are with their suite guest all the time. I saw them in the terminal checking in, to getting them drinks in the aqua show. Really cool perk, if you can afford it.
Well friends this wraps up my first day on board Oasis of the Seas.
It was such an action packed day that I went to bed at 10pm to catch back up on sleep for tomorrow.