Royal Caribbean Post Round-Up: November 20, 2016
In:
Happy Sunday! Temperartures may be dropping, but there is plenty of Royal Caribbean news to share.  This is your weekly summary of all the Royal Caribbean news from this past week, perfectly fitted for your consumption.
Harmony of the Seas is still dominating the news cycles this week, and Royal Caribbean announced one of its signature restaurants is getting a brand new menu.
150 Central Park on all Oasis class ships is getting a new multi-course menu, which highlights artisinal ingredients.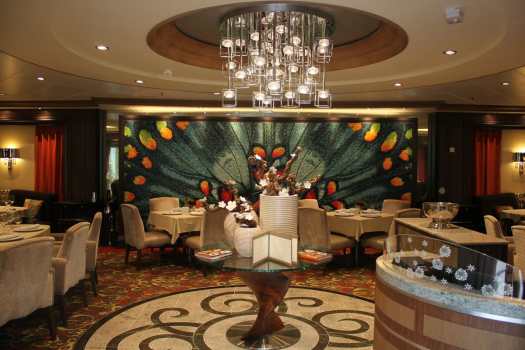 The new menu is aimed at encouraging guests to return again and again to experience something new each time. Selections include lobster gnocchi with carrot butter sauce, herb salad or Bittersweet Chocolate Bourbon Tart with salted caramel, spiced pecans, cranberry chutney and chantilly cream.
Set in the Central Park neighborhood, 150 Central Park has a $45 cover charge, and includes from a variety of appetizers, entrées and dessert including a tableside cheese cart. 150 Central Park is the creation of James Beard Award-winning chef Michael Schwartz.
Royal Caribbean News
Royal Caribbean Podcast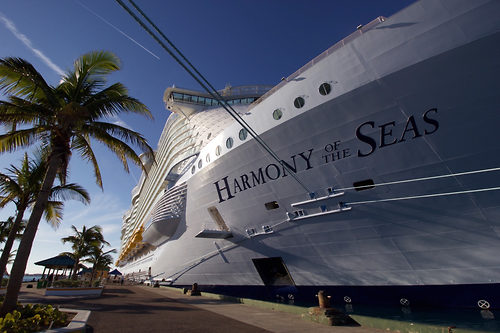 The 172nd episode of the Royal Caribbean Blog Podcast is now available, which features a review of Matt's recent cruises on Harmony of the Seas.
In this episode, Matt returns from two quick Harmony of the Seas sailings and shares his thoughts on how this brand new ship stacks up, and what resonated with him during his time onboard.
Please feel free to subscribe via iTunes or RSS, and head over to rate and review the podcast on iTunes if you can! We'd appreciate it.
Royal Caribbean Around the Internet
Onboard has 30 tips you must know before sailing on Harmony of the Seas.
Cruise Critic has 6 Royal Caribbean cruise hacks you need in your life.
OpenJaw wrote about their experiences on Harmony of the Seas.
ShermansCruise has a list of 10 things they love about Harmony of the Seas.
Royal Caribbean has a 360 degree view of Harmony of the Seas inaugural departure from the United States.