In:
It is Sunday and perhaps it is starting warm up, weather-wise, where you are living. The Royal Caribbean news this week heated up, and we have it all summarized for you here, in case you missed any of it.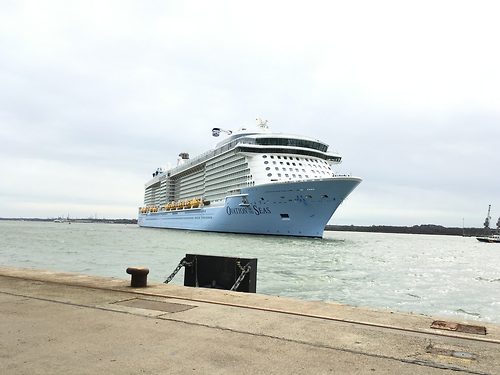 Royal Caribbean's 24th ship, Ovation of the Seas, formally joined the fleet this week and started sailing from Southampton, England.
Royal Caribbean took delivery of this new ship in a ceremony held in Bremerhaven, Germany and then sent the ship over the English Channel to Southampton.
Ovation's arrival in Southampton coincided with even more Ovation of the Seas news, as Royal Caribbean revealed who her Godmother would be, as well as the larger-than-life art that would be added onboard.
Royal Caribbean News
Royal Caribbean Blog Podcast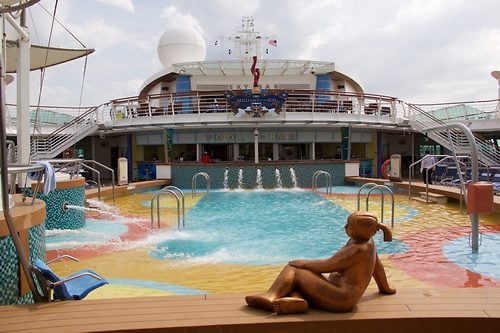 The 141st episode of the Royal Caribbean Blog Podcast is now available, where we answer your Royal Caribbean emails this week.
In this episode, Michael Poole discusses his recent back to back cruise on Brilliance of the Seas and talks about the virtues of taking two Royal Caribbean cruises in a row, as well as what his experience on Brilliance was like.
Please feel free to subscribe via iTunes or RSS, and head over to rate and review the podcast on iTunes if you can! We'd appreciate it.
99 Days of Harmony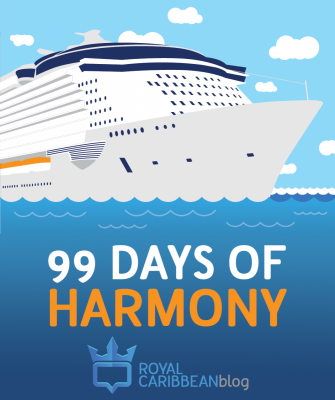 To celebrate the countdown until Royal Caribbean's Harmony of the Seas debuts, we kicked off a brand new blog series, 99 Days of Harmony, that looks at what makes this new ship so amazing.  
Each day we are posting a new blog post all about Harmony of the Seas, so here's what you might have missed this week.
Royal Caribbean Around the Internet
Royal Caribbean shares some advice for finding the best airfare rates.
Royal Caribbean Ltd shows what it takes to keep the water clean on its ships.
Cruise Miss is giving Ovation of the Seas a standing ovation.
Makr Shakr's Bionic Bar has new names and is on Ovation of the Seas.
Captain Greybeard has a look at why Ovation of the Seas is such a knock-out.