In:
It's been an exciting week as we have a front row seat to all the Royal Caribbean news from this week!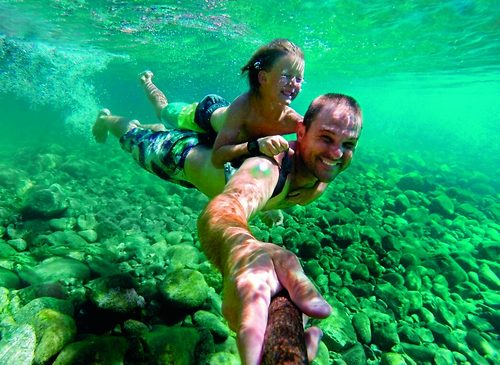 Royal Caribbean gave us all a sneak peak at their new brand marketing, which aims to breakthrough cruising stereotypes and show how exciting a Royal Caribbean cruise can be.
Dubbed, "Come Seek", the new marketing campaign will begin on October 19th and will be a combination of television and web based ads.
The campaign is directed at Millenials, who have certain preconceptions about what a cruise is and Royal Caribbean wants to erase those notions.
The "Come Seek" campaign will also integrate live billboards that use Periscope, a new Tumblr page port recommendations by crew members and ads that promote authentic experiences.
Royal Caribbean News
Let's cruise together on Allure of the Seas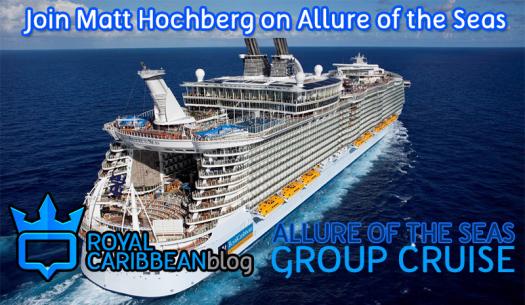 I want you to join me on Allure of the Seas!
The Royal Caribbean Blog staff are going on Allure of the Seas and we are inviting all of our blog readers to join us!
We will be sailing on Allure of the Seas on February 21, 2016 and there are some fabulous rates available.  Interior staterooms start at only $850 per person (double occupancy)!
Read all the details (and the fun meets we already have planned).  This will be an amazing week with plenty of surprises and exclusive events for those that book into our group!
Royal Caribbean Blog Reader Finds
If you are on a Royal Caribbean cruise and spot something cool, new or just fun, share a photo with us on facebook or twitter so we can add it to our Royal Caribbean Blog Reader Finds each Sunday!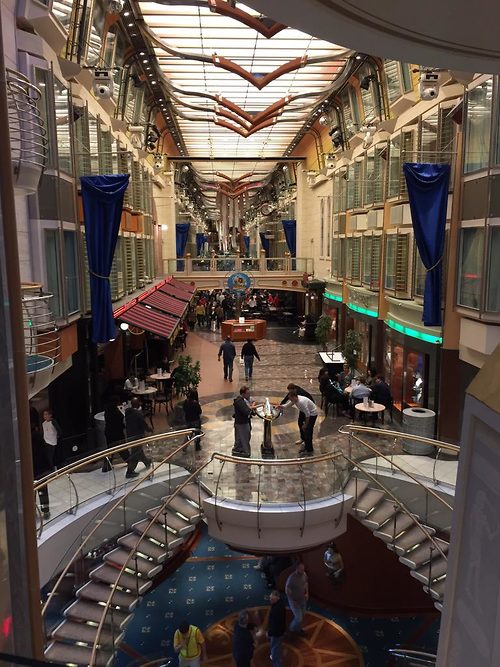 Nick Vitani took this photo of the Royal Promenade on Liberty of the Seas from this weekend.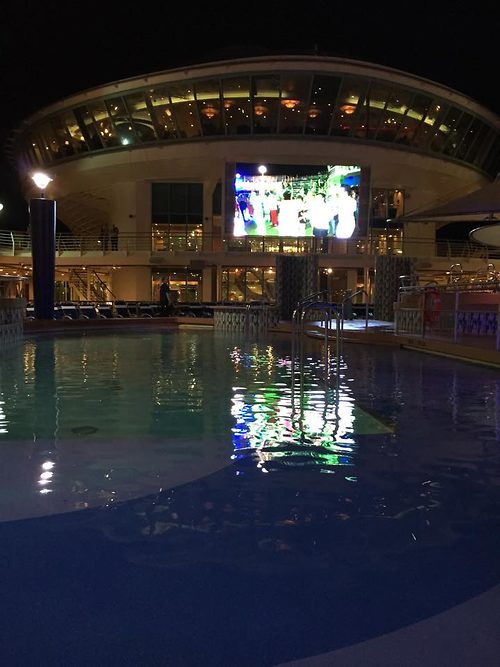 Svenn-Harald Eikenes is on Explorer fo the Seas and enjoyed some time by the pool.
Royal Caribbean Blog Podcast
The 115th episode of the Royal Caribbean Blog Podcast is now available and this week, our friend Susan returns to talk all about her back-to-back Independence of the Seas cruise.
In this episode, Matt discusses what the NextCruise program is, explores the benefits of booking another cruise onboard and why you might want to take advatnage of NextCruise.
Please feel free to subscribe via iTunes or RSS, and head over to rate and review the podcast on iTunes if you can! We'd appreciate it.
Royal Caribbean Around the Internet
Fortune has an interview with Royal Caribbean CEO Michael Bayley about the increased bandwidth available on ships now.
Explore with Ed explored Explorer of the Seas.