In:
Royal Caribbean's private island of CocoCay is very popular with guests and on your next visit there, it may be slightly different than you remember.
Royal Caribbean Blog reader Sean McLellan recently visited CocoCay over the weekend and sent us a report of some noticable changes.
Cabanettes have been renamed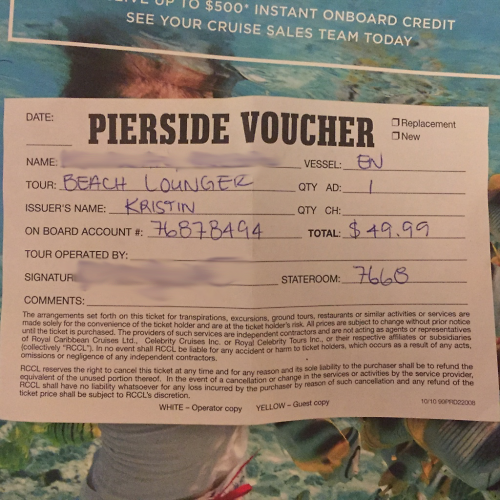 The "cabanettes" that are available to rent now have a new name
Excursions desk indicates that they are now called "Beach Loungers" and it now runs just under $50 for 2 people for 2 big bottles of water, a fruit plate and towels.
New trams between Tender/Barefoot Beach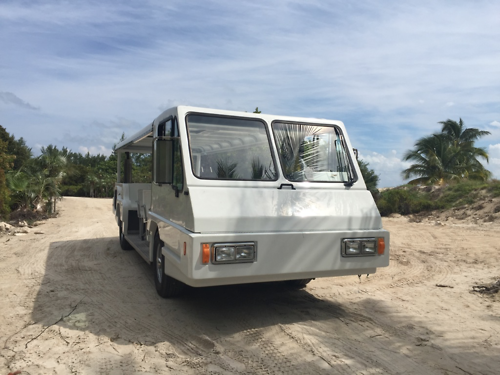 In the past, Royal Caribbean has provided a shuttle that is pulled by a tractor to get guests to help with the long distance walk involved.
There are now some new trams availabe to take guests.
Sean notes these new trams, "run quieter, a tad smoother, and taller so there's less chance of bonking your head on the way out. Oh, the driver gets a little fan."
New tram route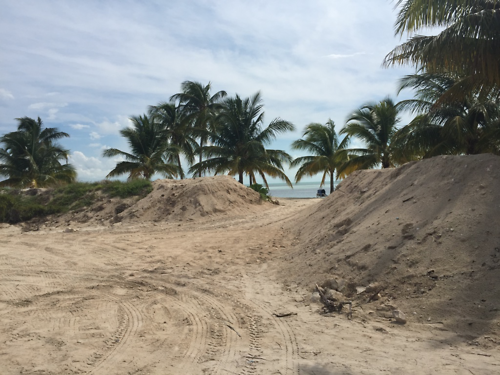 Previously, the tram ran on a path south of the nature trail that went past the island's barracks and ended up east of the Cabanettes.
There's now an entirely new tram path that is "shorter" according to the tram driver, which has newly been created that runs north of the nature trail and ends up east of the Cabanettes.
There's some big piles of sand marking the terminus that look new.
New shower at Barefoot Beach 
A new fresh water shower has been added to Barefoot Beach.
Sean indicated it is, "a nice addition that is just north of the Barefoot Beach Cabanettes/Beach Lounger bar".
Promise of a Barefoot Beach restroom facility
For the past year or longer an outhouse has been stationed on the previous tram route that is about a 2 minute walk from the cabanettes.
Sean's tram driver indicated that there are immediate plans to construct a restroom facility at the cabanettes, which would be a highly welcome change.