In:
Royal Caribbean has updated its cabanas at Perfect Day at CocoCay to allow additional guests to be added beyond the cabana capacity for an added price.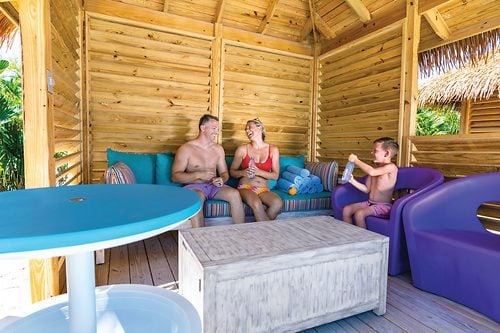 The description of the private cabanas at Perfect Day at CocoCay now lists an added option to go beyond the maximum capacity for $50 per person, up to 2 additional people.

The new option shows up for Chill Island cabanas, Oasis Lagoon cabanas & South Beach cabanas on the Cruise Planner site.
Thanks to RoyalCaribbeanBlog reader CGTLH for alerting us to this change.