Live Blogging from Freedom of the Seas - Preamble
In:
Hi everyone, I'm really excited to announce our next live-blog experience as we get ready for a cruise aboard Freedom of the Seas for a 7-night Eastern Caribbean adventure.
It is my hope to provide to our readers a daily look at what this cruise will be like and share our experiences with you.  This means I will try to post photos every day along with a written report of how things are going (internet permitting).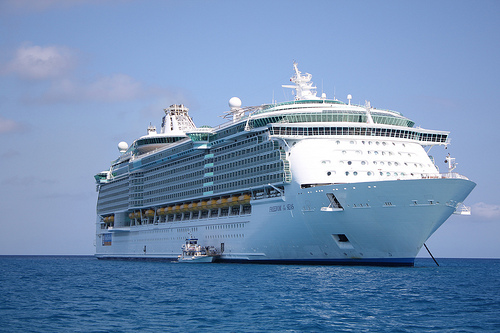 If you're new to our live blogs, check out the live blogs we did for Quantum of the Seas, Freedom of the Seas (back in 2013) and Jewel of the Seas last year for an idea of what's in store for you. I'm hoping to give our readers a daily look into what we did that day, what was good/not good and what we have planned for the next day.  
For this cruise, we are driving from Connecticut down to Florida, where we will board Freedom of the Seas in Port Canaveral.  Yes, this will be quite a long drive but I wanted to avoid flying and saw this is an opportunity to take a fun family vacation.  We are driving down a week early for some fun in Orlando prior to our cruise, so getting to the cruise port should not be a problem for us.
This will be our third time on Freedom of the Seas, which is the most of any Royal Caribbean ships.  We chose this cruise because friends of ours are getting married onboard and we were invited.  As it turns out, we are going to two weddings while aboard Freedom of the Seas.  One wedding will be on embarkation day on the ship, and the other will be on CocoCay.  Both experiences will be new to us!
For this cruise we ended up booking two connecting inside staterooms.  We have two kids now and my wife and I felt having the extra space (and bathroom) would be worth the additional cost and two inside staterooms seemed to be the most cost effective strategy to get us extra space.
Speaking of kids, we are hoping to take advantage of the kids facilities on Freedom of the Seas.  My oldest daughter is excited to go back to Adventure Ocean and we are hoping she will love it as much this cruise as the last time she on Navigator of the Seas.  My younger daughter, who is 6 months old, will mostly be with us but we plan on taking advantage of the Royal Babies and Tots Nursery, especially in the evenings.
I am pretty excited to see the changes Freedom of the Seas had as a result of her refurbishment earlier this year.  There are two new restaurants and we have already booked Sabor Modern Mexican, because my wife and I loved it so much while we were on Navigator of the Seas.  
For our itinerary, we are sailing the eastern Caribbean and visiting CocoCay, St. Thomas and St. Maarten.  Crossing my fingers for great weather and smooth sailing because we are all looking forward to some beach time!  I have blogged about my plans for St. Thomas, if you want to get a preview of what we have in store for that stop.
Who is going
Matt (me), Marissa (wife), Gabriella (4 year old daughter) & Aubrey (6 month old daugher).
Our itinerary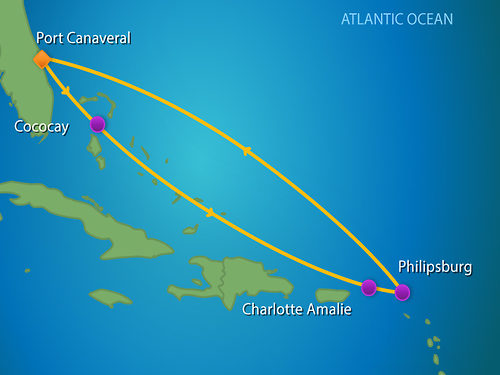 Next update should be on our embarkation day, Sunday July 26.  Stay tuned for all of our live blog updates right here.
Live Blog Index
Have a question about Freedom of the Seas? Want Matt to cover something specifically in the live blog series? Tell us in the comments!