In: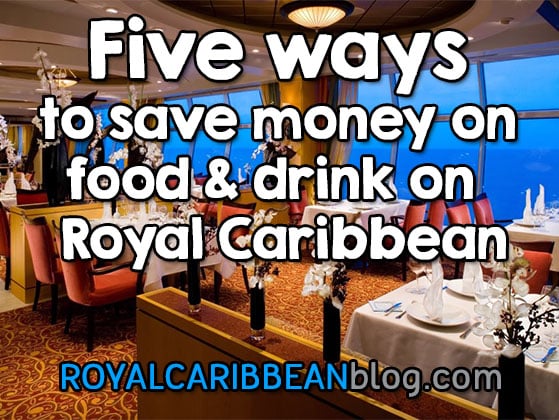 I don't know about you, but when I go on a Royal Caribbean cruise, enjoying the food and drinks are a big part of the cruise vacation experience for me.  I love trying out new foods, savoring my favorite drinks and taking a gastronomic tour of what's available to me on the ship.  However, I'm not independently wealthy and if I can save some money here or there, I try to find any way I can to do so.  Here are my top five tips for saving money on food and drinks on your Royal Caribbean cruise.
5. BYOW (Bring Your Own Wine)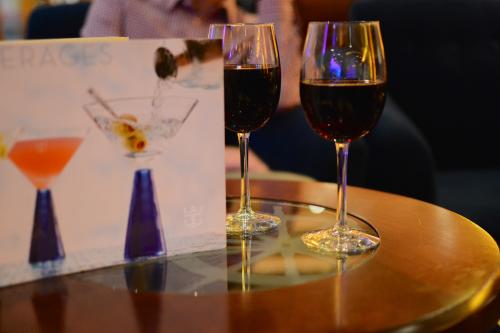 If you enjoy having wine on your cruise, this is by far the best tip I can offer.  Royal Caribbean allows passengers to bring up to two bottles of wine per stateroom on embarkation day.
If you are flying to your cruise port, I suggest buying wine somewhere in the area before boarding rather than risking your wine breaking in transit.
4. Use multi-specialty restaurant discounts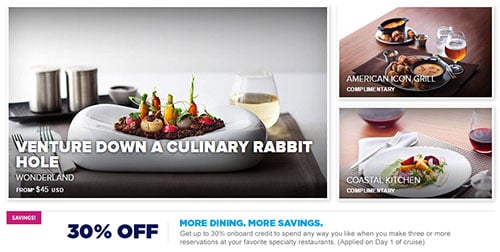 Often, Royal Caribbean will offer a discount if you reserve a spot at multiple specialty restaurants before your cruise begins. 
Using Cruise Planner on Royal Caribbean's website, you can get up to 30% onboard credit when you make three or more reservations at any specialty restaurants.  You will get the onboard credit on day one of your cruise and that's more money to spend onboard!
If you were already planning on dining at a specialty restaurant or two, adding an extra restaurant will net you some money back that can end up paying off perhaps one of those meals or allowing you to save money elsewhere on the ship.
3. Make reservations in advance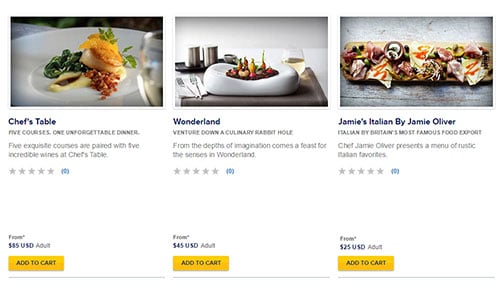 This tip will not save you any money off the total price of dining, but it can make paying it off a heck of a lot easier.
Instead of reserving your specialty restaurants onboard or just showing up to eat and adding more costs to your SeaPass account, book as many reservations as you can online before your cruise.  Royal Caribbean will charge you at the time of your reservation, thus breaking up the total cruise bill.  
When you get home from your cruise vacation, there will be less of a monster bill waiting for you.
2.  Buy drink packages after you do the math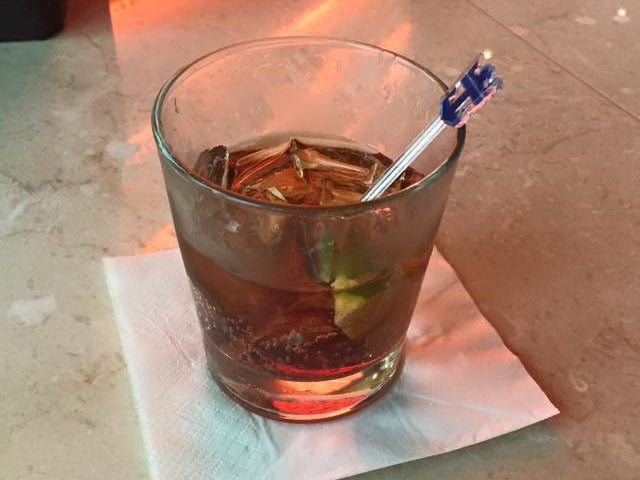 Royal Caribbean offers a number of beverage packages to choose from these days and whether or not you take a package can save you money.
The drink packages, for alcoholic drinks and non-alcoholic drinks, can be money savers if you drink enough every day of your cruise. By the same token, opting not to purchase a package may end up saving you money if you would not have consumed enough to make the packages worth it.
My advice is figure out how many drinks on average you would need to consume to "break even" on the drink packages and consider port days, when you will not be on the ship much.  If you think the drink package will save you money, then go for it but otherwise hold back and pay for your drinks a la carte.
1. Use your Crown and Anchor coupons
For members of Royal Caribbean's customer loyalty program, Crown and Anchor Society, there are exclusive discounts given to you at the start of your cruise, including coupons to save you money on drinks and food.
You can find discounts on bottles of wine, complimentary cover charge to Johnny Rockets and buy one, get one free drink coupons in the array of coupons you get.  The exact coupon you receieve will depend on your ship and Crown and Anchor Society status, but remember to take advantage of those discounts to save you some money!
Your tips
Whether you are on a tight-budget or are letting the money flow like a faucet, using these tips can help you keep a little extra cash in your pocket.  How do you save money on dining and drinks on your Royal Caribbean cruise? Share your advice with us in the comments below!