In:
It looks like some new water slides could be coming to Royal Caribbean.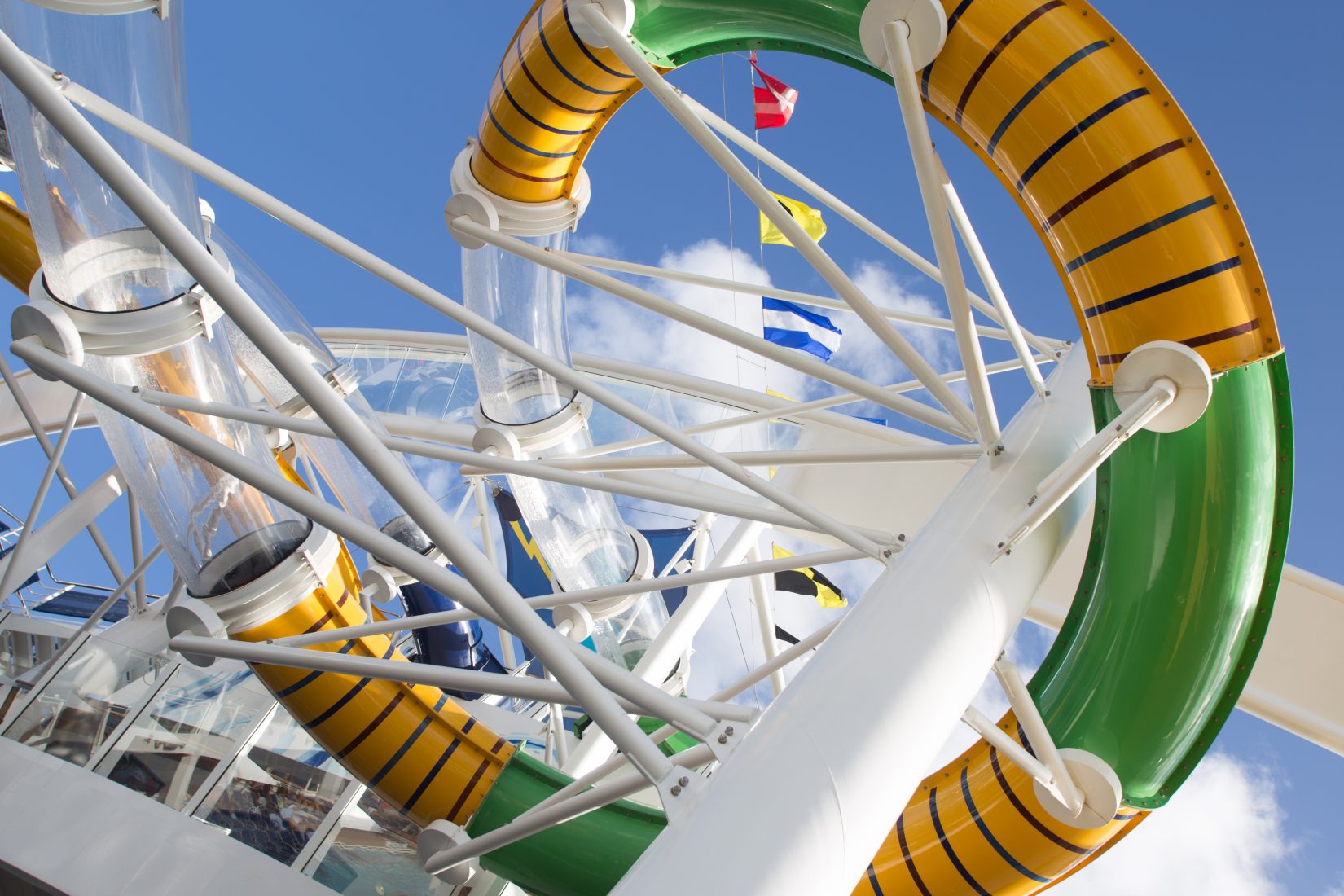 Based on recent trademark applications filed with the United States Patent and Trademark Office, a series of names for potential water slides have been submitted.
Five trademarks were filed on behalf of the Royal Caribbean Group, in addition to the Perfect Storm trademark.
Perfect Storm has been the collective name for water slides Royal Caribbean has had on its cruise ships, and each of the new trademarks have a common theme of a storm.

Read more: Which Royal Caribbean ships have water slides?
Here are the new trademarks:
Category 6
Hurricane Hunter
Storm Surge
Pressure Drop
Storm Chasers




Each of the trademarks simply says the trademark registration is intended to cover the category of cruise ship services.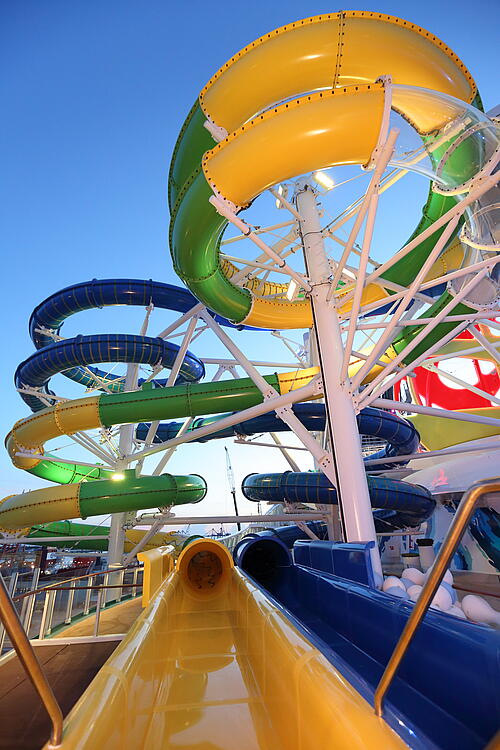 In addition to water slides on its ships, Royal Caribbean also has water slides at its CocoCay water park.
Of course, these trademarks could be for something completely different than a water slide.  In addition, Royal Caribbean does not always utilize things it trademarks, so these filings may not be indicative of anything other than an idea they have.
Up until now, the Perfect Storm slides have come in two or three slide configurations on the ships.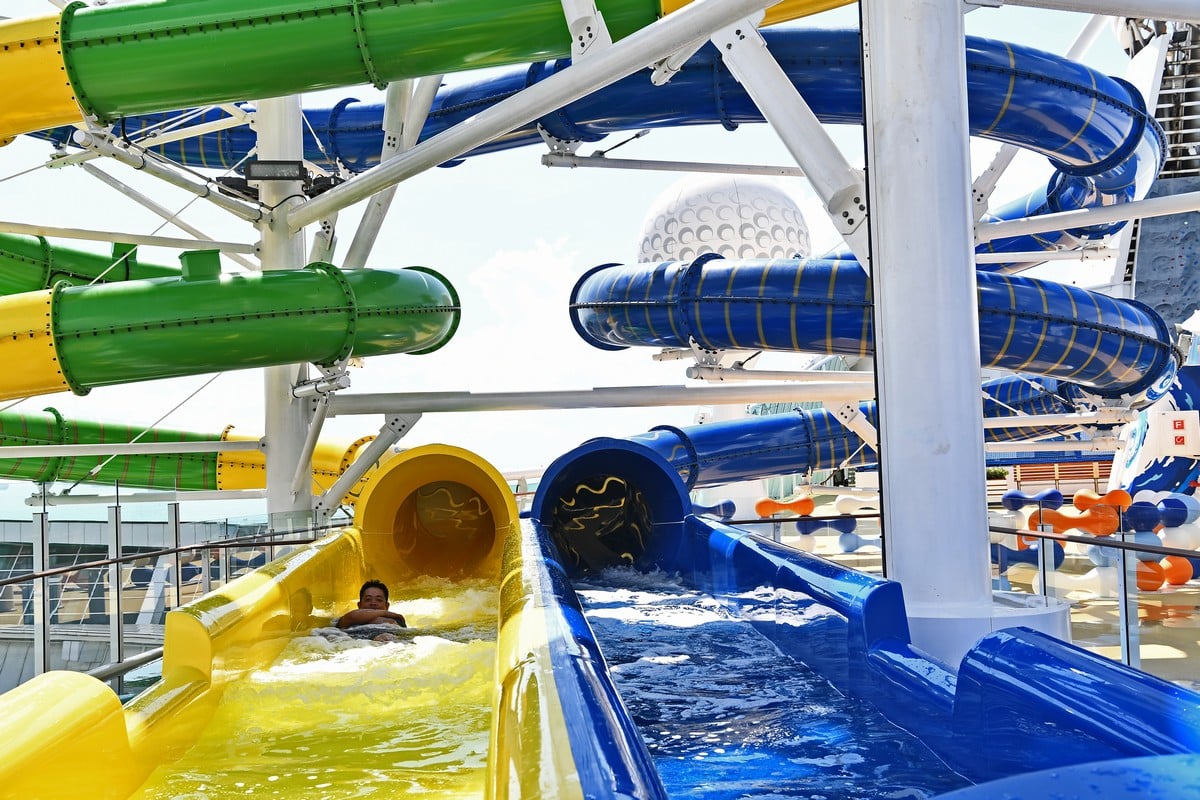 Two racer slides, Cyclone and Typhoon, offer a fast ride side-by-side to a water splash down.
Supercell is the name of the large bowl shaped slide, where you enter large saucer section to see how many times you can go around before exiting down to the end.